Lifestyle Barometer: Your guide to what's hot and what's not this week from sustainable fashion to gingerbread people
From Coachella to everyday sexism and SoulCycle, this is our guide to what's hot and what's not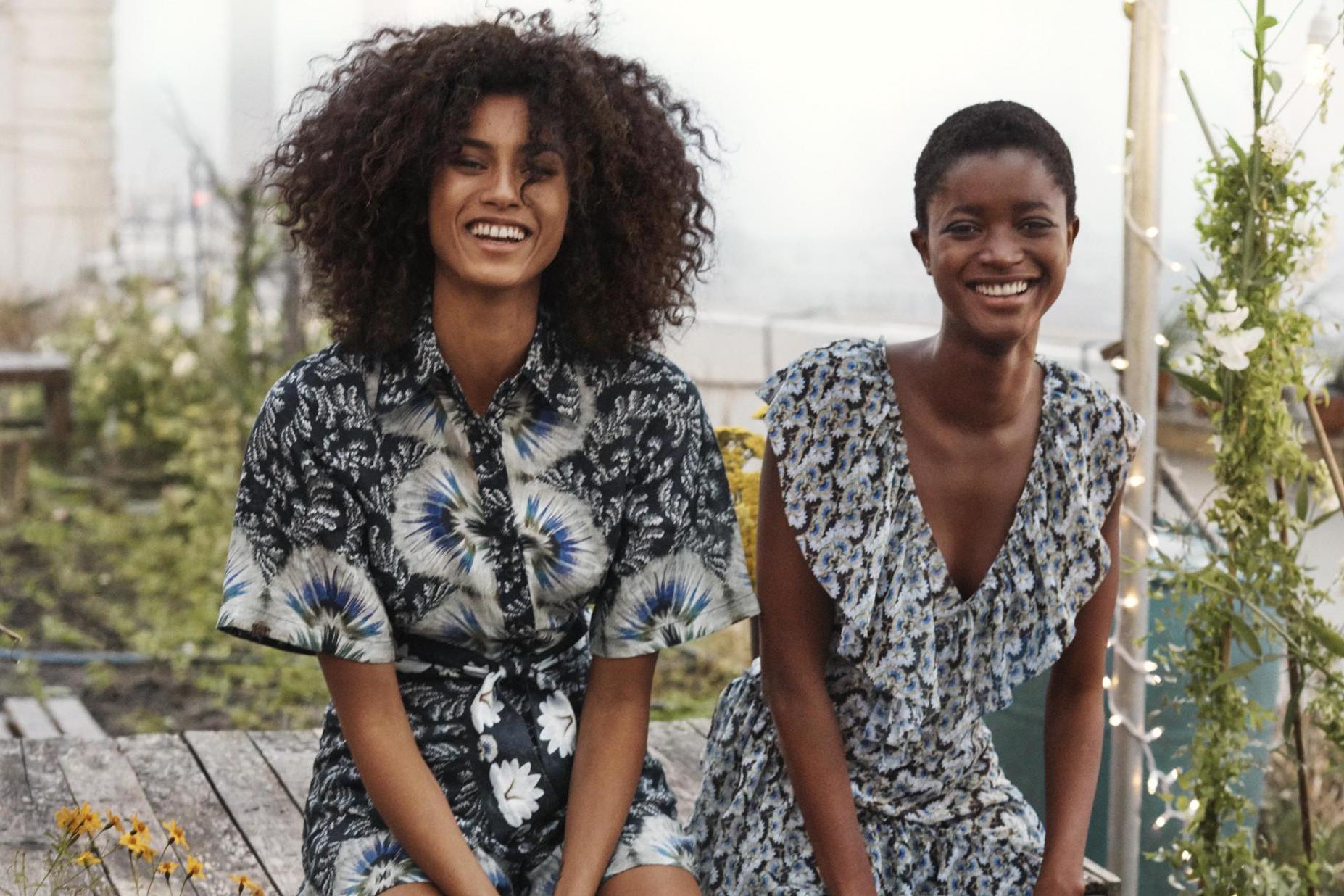 GOING UP ▲
▲ Coachella
Friday marked the first day of Coachella 2019 – a music and arts festival held in the Californian desert over back-to-back weekends.
This year, the line-up features artists including Childish Gambino, Ariana Grande, Billie Eilish and Tame Impala.
Kanye West will also bring his Sunday Service to the festival. The rapper was originally meant to headline Coachella, but dropped out shortly before the line-up announcement, reportedly due to the festival's refusal to build him a custom-made dome on site.
Solange was also forced to cancel her performances due to "major production delays".
The festival announced the news on Twitter on the evening of Sunday 7 April. The full announcement reads: "Due to major production delays, Solange will unfortunately no longer be performing at this year's festival. She sends her sincerest apologies, and looks forward to performing at Coachella in the future."
While the annual gathering is technically all about the music, it also delivers some serious festival fashion inspiration for the months ahead.
Among the best-dressed celebrities over the years are supermodel sisters Gigi and Bella Hadid, the Kardashian-Jenner clan and artists like Rihanna and Cardi B.
See some of the best celebrity Coachella looks of all time, here.
▲ Sustainable fashion
H&M has launched its most sustainable fashion line yet with a collection of pieces made from pineapple leaves and fruit peel.
Every year, the Scandinavian brand unveils its Conscious Exclusive Collection, a concept which was launched in 2010 as a way of championing stylish designs with minimal environmental impact.
For 2019, the retailer used two new unconventional materials in order to lower the carbon footprint of its clothes including Piñatex®, a leather alternative made from pineapple leaves and Orange Fiber, which is made from the citrus fruit's peel.
The collection also includes items made from plastic recycled bottles and shampoo bottles.
H&M's Conscious Exclusive Spring 2019 collection is available online and in stores now.
▲ Gingerbread people
This week, Co-op announced that it will be launching a new gender-neutral version of everyone's favourite human-shaped biscuit – the gingerbread person. What's more, the supermarket has called on its customers to name the sweet treat.
Co-op is running a competition on its website until 1 May to give shoppers the chance to name the new addition. The supermarket will then put together a shortlist of its favourite suggestions before asking the public to choose a winner.
However, the decision to create a gender-neutral version of the gingerbread man has been criticised by some on social media.
"Inclusion is a great policy, but making the Gingerbread Man gender neutral is just political correctness gone crazy," one person wrote on Twitter.
You can sign up here to suggest a name for the Co-op's gingerbread person.
▲ SoulCycle
Fitness fans rejoice because SoulCycle is finally coming to the UK.
The fitness company, which first launched in New York in 2006, has announced it will be opening a new spinning studio in London this summer.
SoulCycle has become a cult favourite among celebrities including Victoria Beckham, Lea Michele and Katie Holmes over the years, and while it boasts multiple branches across the US and Canada, this will be the first in the UK.
"We're incredibly excited to open our first SoulCycle studio in the UK," said Melanie Whelan, CEO of SoulCycle. "SoulCycle is social and joyful and gives people a way to connect. Our classes are high energy and results oriented."
▲ Smiling
A new study has suggested that smiling can make you feel happier.
For the study, published in the journal Psychological Bulletin, American psychologists analysed nearly 50 years of data from more than 100 studies that each tried to determine whether facial expressions can affect people's moods.
The studies, which included more than 11,000 people worldwide, concluded that smiling does makes people feel happier, while scowling makes them feel angrier, and frowning makes them feel sadder.
However, the lead author of the study says that while the findings are "exciting", the impact of smiling on feelings is small, meaning the research should not be used as a way to treat mental health conditions like depression.
"We don't think that people can smile their way to happiness," says Nicholas Coles, a University of Tennessee PhD student. "But these findings are exciting because they provide a clue about how the mind and the body interact to shape our conscious experience of emotion.
"We still have a lot to learn about these facial feedback effects, but this meta-analysis put us a little closer to understanding how emotions work."
GOING DOWN ▼
▼ Everyday sexism
This week, two British retailers faced criticism for selling 'sexist' children's clothing.
On Thursday, Rebecca Roache, a senior lecturer in philosophy at Royal Holloway University of London, shared a photo of a Poundland babygrow on social media after recently spotting it at her local store in Witney, Oxfordshire.
The blue garment featured a cartoon image of a bow tie alongside the words: "Lock Up Your Daughters."
"It's never too early to start training boys to be sex pests, eh @Poundland? #everydaysexism", Roache captioned the photo on Facebook.
The mother-of-two claimed the slogan sends out an irresponsible message to young children, adding that it could negatively influence a child's attitude towards women in later life.
Similarly, Katherine Tierney called out Asda over the stereotypes it uses to describe children's clothing online.
The mother-of-two shared two screenshots from the Asda website on Twitter alongside the caption: "I'm shocked at the different descriptions of trousers @georgeatasda have used for baby girls & boys.
"Active little men who need comfy clothes that move with them, or pretty little princesses who look as cute as a button?
"Are you actually kidding me?! #everydaysexism @letclothesbe."
▼ Cultural appropriation
Both Kim Kardashian West and haircare brand Head & Shoulders were accused of cultural appropriation this week.
Reality TV star Kardashian West came under fire after she shared a photo of the outfit she wore to her husband Kanye West's latest Sunday Service event on Instagram.
In the image, the 38-year-old could be seen wearing a white off-the-shoulder dress, gold cuff bracelet, headpiece and matching dangling earrings.
Social media users took issue with the headpiece, otherwise known as a maang tikka, which comes from Indian culture.
"Ummm where's the Indian inspiration credit, do you even know what you're wearing on your forehead is called???," one person commented.
On Wednesday, Head & Shoulders was also accused of cultural appropriation for naming a braided hairstyle the "English braid".
The braids were intended to represent the three lions, the idea being that English supporters would don the hairstyle, which they could request at The Braid Bar's standalone store in Selfridges, London, to show their support for the team ahead of the tournament.
But journalist Nadine White spotted an advert for the hairstyle in Hello! magazine and posted it on Twitter on Tuesday, arguing that it was offensive.
"Hi @hellomag Can you explain why you've referred to this hairstyle as an 'English braid', please?" she wrote. "These look like cornrows/canerows – an ancient traditional African style of hair grooming. There's concern that this 'rebranding' is cultural appropriation. CC:@FA @headshouldersuk."
▼ Heeled flip-flops
High-end designer Gianvito Rossi has been mocked on social for designing a pair of heeled flip-flops that cost £455.
Luxury website Net-a-Porter is currently selling a pair of the leather heeled design which come in a variety of colourways including tan, white and grey.
After spotting the style on the website, fashion writer Emilia Petrarca shared an image of the sandals on Twitter alongside the caption, "Heeled flip-flops are coming".
The tweet has since garnered almost 3,000 likes and received hundreds of comments from people; many of whom appear to be shocked at the price of the divisive style.
"Paying $695 for flip-flops with heels is natural selection," one person commented.
Another added: "I used to strut around the house in my mums when I was seven. These look ugly but hers were cute and I felt very sophisticated."
▼ Waitrose
On Tuesday Waitrose issued an apology for selling "racist" chocolate Easter ducklings after it received complaints that the dark one was named "ugly".
The £8 trio of chocolate ducks included a white chocolate duckling called "Fluffy", a milk chocolate one called "Crispy" and a dark chocolate one called "Ugly"
The complaints centred around the dark brown confectionery item being labelled "ugly", with some implying it was racist.
One Twitter user who took offence to the labelling shared an image of the Easter gift online, writing: "Crispy, Fluffy and Ugly – trio of Easter ducklings at #Waitrose.
"Ugly is the dark one on the right. Overheard women saying 'this is not right'. I agree, doesn't look good at all. Thousands of other options… why #ugly?????
Following a string of similar complaints, Waitrose temporarily withdrew the ducklings from sale while it redesigned the packaging to remove the names.
A Waitrose spokesperson said: "We are very sorry for any upset caused by the name of this product, it was absolutely not our intention to cause any offence. We removed the product from sale several weeks ago while we changed the labelling and our ducklings are now back on sale."
▼ Page 3
On Friday the Daily Star announced it had temporarily stopped featuring pictures of topless women, marking a possible end to the controversial "page 3 Girl" tradition.
In a statement, the newspaper's editor Jonathan Clark explained that it had been testing out a new strategy for its page 3 format since 2 April.
"The Daily Star is always looking to try new things and improve," Clark said. "In that spirit, we've listened to reader feedback and are currently trialling a covered-up version of page 3."
The publication will continue to include a page displaying young women, but they will appear in either lingerie or swimwear rather than topless.
Join our commenting forum
Join thought-provoking conversations, follow other Independent readers and see their replies