Tesco-Unilever price row: Why pound value slump has caused Marmite to disappear from shelves
The argument centres on the supplier raising prices to compensate for the massive fall in the pound
Zlata Rodionova
Thursday 13 October 2016 08:56 Comments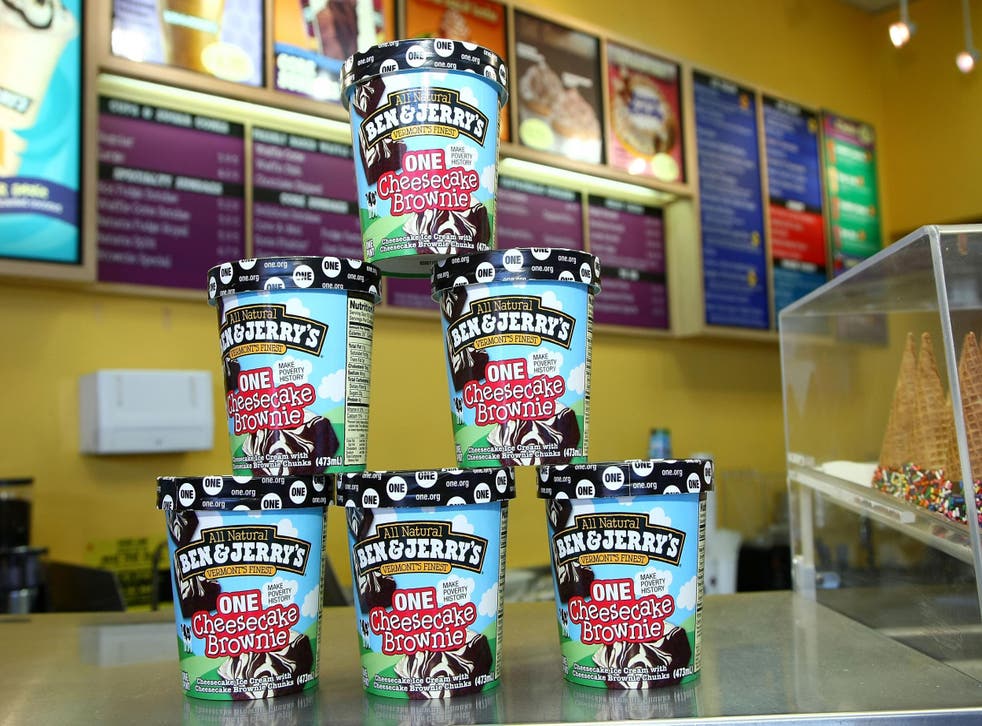 The plummeting pound has been blamed for a pricing dispute that has seen popular products disappear from Tesco's shelves.
Tesco has confirmed it stopped selling dozens of its most famous household brands to its online shoppers because of a dispute with its biggest supplier, Unilever.
So why is the price row an important moment in the Brexit story?
What happened?
Tesco, the country's biggest supermarket, said it pulled dozens of products from sale online including Marmite, PG Tips tea, Pot Noodle, Surf Washing Powder and Ben & Jerry's ice cream.
The row is said to have developed when Unilever - which says it faces higher costs because of the fall in sterling - attempted to increase wholesale prices.
Does it mean I will not be able to buy these products from today?
No. The products are still being sold in stores but Tesco said its shelves would soon run out.
A spokesman from Tesco confirmed that the supermarket is "currently experiencing availability issues on a number of Unilever products, " adding: "We always work to ensure customers get the best possible prices and we hope to have this issue resolved soon.
Why are we blaming Brexit?
The argument centres on Unilever raising prices to compensate for the massive fall in the pound since Prime Minister Theresa May indicated the UK could be headed for a hard Brexit, which will see the country leave the single market.
Kathleen Brooks of City Index, argued the sight of Unilever's products vanishing from the shelves of Britain's largest retailer is "another tangible sign of the power of the weak pound" in a global economy.
She said: "Some corners of the press are up in arms about how consumers are being held to ransom by a prominent remain campaigning corporate, however, this is what globalization is: an EU company owns quintessentially British goods such as Marmite."
"Overall, this standoff is not good for anyone, least of all Unilever, who could see reputational damage here in the UK, they are also likely to lose market share if its goods are not stocked in Tesco, and we would expect an agreement to be reached by both sides. Tesco is likely to stick to its guns, however, and play hardball with Unilever".
How low is the pound?
The pound was back below $1.22 against the dollar on Wednesday, dropping by half a cent to $1.216 in early trading
This means sterling is close to its all-time lows, on a 'trade-weighted basis', as global markets assess Britain's likely fate out of the EU.
On Wednesday, Brexit Seceretary David Davis sent the pound dipping by hinting that Britain could well exit the single market despite the serious implications for exporters and the financial services business.
Will the other big retailers follow suit?
It is possible.
Over the last few months, retailers have consistently been asking who should absorb the increase of cost as import prices start to rise because of a weaker pound.
Kathleen Brooks of City Index, warned: "The supermarkets are likely to try and resist price increases since most of them are trying to cut prices to attract consumers. However, this episode highlights how quickly weakness in the pound can affect us all in the pocket."
According to the Financial Times, an executive at another UK supermarket said Unilever has already threatened to cut off the entire supply of its product unless it agreed to a price increase of 10 per cent.
On Monday, the British Retail Consortium (BRC) has warned that British shoppers could face higher prices if the Government fails to strike the right Brexit deal with the EU.
Without reaching the right agreement with the EU by 2019, the UK could be forced to use World Trade Organisation (WTO) rules.
Under WTO rules, tariffs on food and clothing could rise sharply, with meat increasing by 27 per cent and clothing and footwear up to 16 per cent.
Meanwhile, Chilean wine could be 14 per cent more expensive for importers.
Brexit Concerns

Show all 26
What has Unilever said so far?
Unilever is the UK's biggest food and grocery manufacturer with many famous brand names.
Chief financial officer Graeme Pitkethly said price increases taken to offset rising costs are a normal part of doing business, but he declined to comment specifically on the row with Tesco.
On Thursday, Unilever released at trading update for the third quarter, which showed a growth in underlying sales of 3.2 per cent.
Register for free to continue reading
Registration is a free and easy way to support our truly independent journalism
By registering, you will also enjoy limited access to Premium articles, exclusive newsletters, commenting, and virtual events with our leading journalists
Already have an account? sign in
Join our new commenting forum
Join thought-provoking conversations, follow other Independent readers and see their replies