Franco exhumation: Court rules Spanish dictator's body must be dug up from state mausoleum
Decision will please many in Spain who feel current site inappropriately glorifies legacy of dictatorship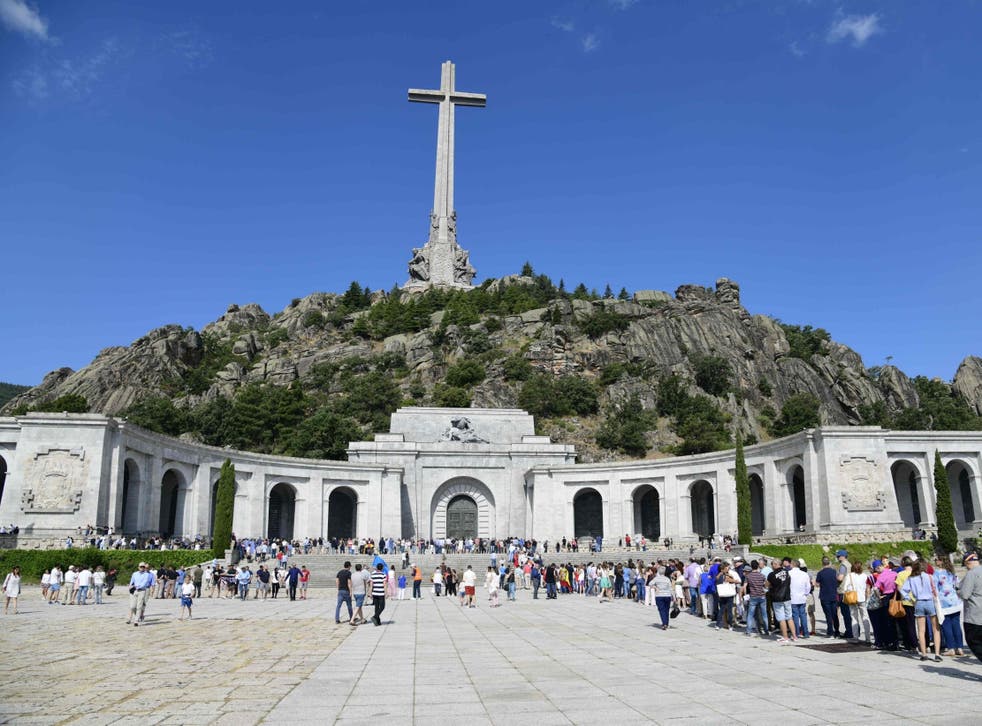 The body of former Spanish dictator Francisco Franco will be dug up and re-buried next to his wife in a state cemetery on the outskirts of Madrid.
Spain's supreme court ruled in favour of exhuming the remains from the tomb where he has lain in the state mausoleum since his death in 1975.
It is a decision that will please many in Spain who feel his current site inappropriately glorifies the legacy of his dictatorship, but will displease his family and supporters, who had opposed the exhumation.
Franco ruled Spain from his victory in the 1936-1939 civil war until his death in 1975.
His reign was marked by a period of repression that is thought to have seen thousands of his opponents killed.
Socialists have long sought to turn the Valley of the Fallen complex outside Madrid into a memorial to victims of the civil war, unleashed by Franco, in which about 500,000 people were killed.
Nearly 34,000 dead from the conflict are buried there, including many who fought for the losing Republican side and whose bodies were transferred to the site during Franco's dictatorship without the permission of families.
The monument which was intended as a memorial to all those killed in the war currently only has two marked graves, that of the former dictator and of José Antonio Primo de Rivera – founder of the Spanish fascist party Falange.
Critics, including families of the victims and the current ruling party have said this gives the impression that the site is honouring the victors of the civil war rather than the victims.
The current government has, therefore, pushed for a transformation of the valley away from its Francoist past towards being a space where, it said, the victims of civil war and dictatorship are treated with dignity.
The ruling party wanted Franco's remains to be moved the family tomb at Mingorrubio El Pardo, in a cemetery north of Madrid where other politicians have also been buried.
Franco's family were against exhuming his remains and the government's plans to move them to the El Pardo cemetery to make way for these plans to transform the Valley of the Fallen.
Were his remains to be moved, they wanted them to go to the Almudena Roman Catholic Cathedral adjacent to the Royal Palace in central Madrid, alongside his daughter.
However, a government report said last December that the Almudena cathedral, located right in the centre of Madrid not far from the royal palace, was unsuitable as a burial place for security reasons.
Additional reporting by Reuters
Join our new commenting forum
Join thought-provoking conversations, follow other Independent readers and see their replies