Tour de France: Where to go and what to see on the ultimate French road trip
From incredible cuisine to unforgettable culture, we outline a French ferry and road trip that captures the best of this incredible country
Thursday 14 September 2023 10:04 BST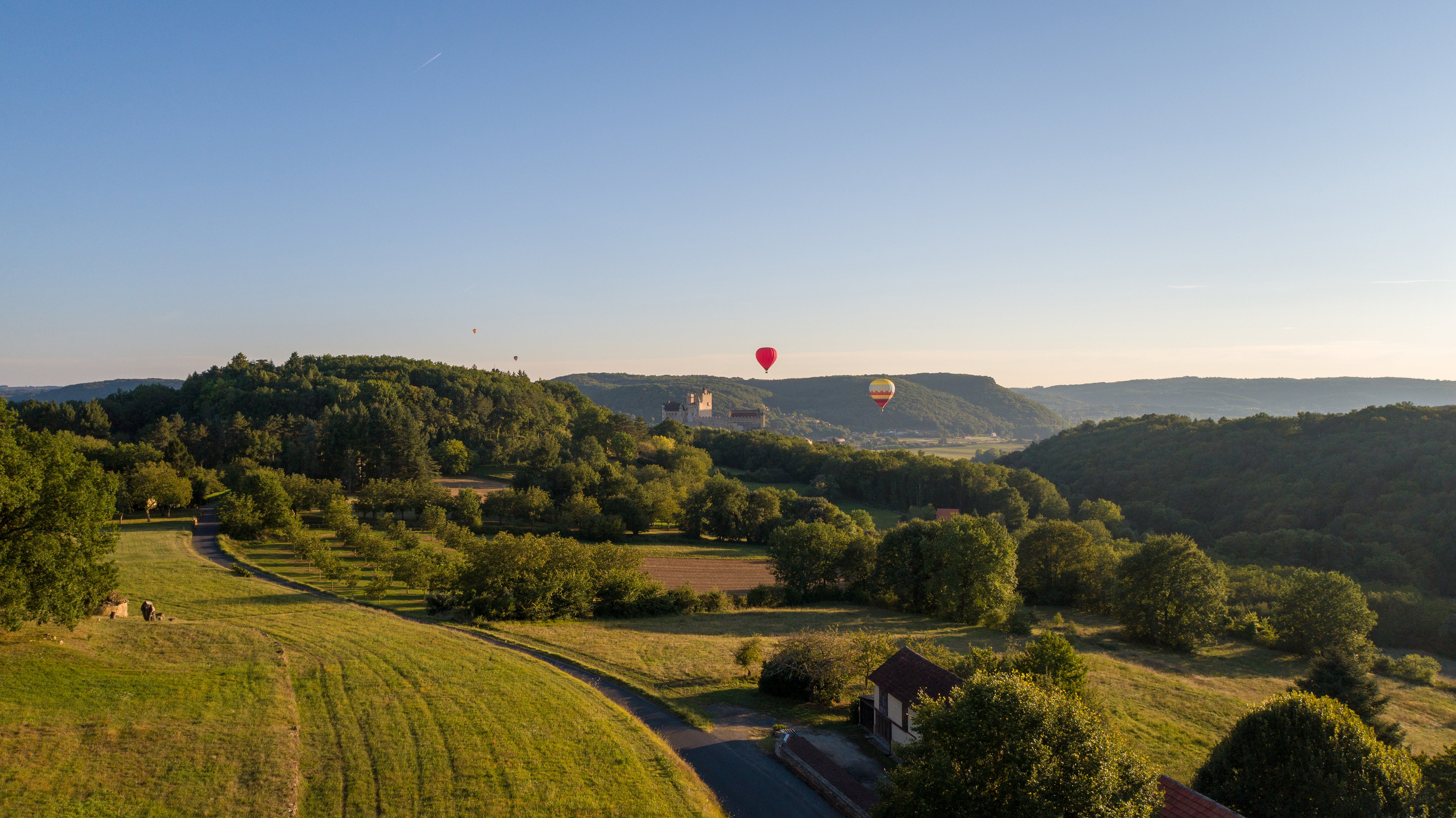 France lures visitors with its rich tapestry of history, elegant culture, exquisite culinary scene and breathtaking landscapes. From the castles and curiosities of the Loire Valley to the picturesque vineyards of Bordeaux, it's a country that offers a myriad of experiences for the avid adventurer.
A road trip around France offers the opportunity to get off the beaten path and explore parts of the country you'd probably never know existed otherwise. Start by hopping on a ferry at any of the Brittany Ferry ports in Portsmouth, Poole or Plymouth and head straight for Caen, Cherbourg, Roscoff or St Malo – here you can you can begin your vacances en route, with a relaxing journey that boasts stunning sea views, space to wander, award-winning service, and wonderful on-board amenities to indulge and enjoy. From stylish bars, to stunning restaurants, cinemas and live entertainment, it's the perfect way to start your holiday, and arrive, refreshed after a wonderful night's sleep, ready to fully embrace the French art de vivre(way of life).
Here we've outlined an idyllic journey from the Golfe de St-Malo to Giverny, taking in the best of French culture, cuisine and landscape, for a trip you'll savour for years to come.
Days 1-3: St Malo and the Loire Valley
Kickstart your adventure in St Malo, a pretty port city in Brittany, home to magnificent architecture, tasty cuisine and ancient forts. Don't miss the iconic St Malo cathedral, built in a Romanesque and Gothic style, with foundations dating back to the 12th century. Spend a day here exploring castles, cathedrals and forts and feasting on crêpes and galettes slathered in just-churned butter – foods Brittany is famous for – before hitting the road and heading for the Loire Valley.
Here, you'll come face to face with more history; home to thousands of castles and landscapes dotted with vineyards, the area is as quintessentially French as it gets, with 280 kilometres of landscapes classified as UNESCO World Heritage Sites. The Loire River meanders past castles, including the castle of Chambord, built in the 14th century; it's a fine example of French Renaissance architecture. Don't leave without visiting at least one of the world-famous vineyards in the area, scattered along the Loire River, the longest wine route in France. There are over a thousand vineyards, many with walk-in wine tastings and vast wine cellars.
Days 4-6: Bordeaux, Saint Emilion and Dordogne
Set off early and head south to the UNESCO-listed city of Bordeaux, where you'll find some of the oldest vineyards in the world, elegant 18th-century architecture and riverside promenades ideal for leisurely walks or bike rides. Spend the best part of a day or two exploring the world-class museums and markets in this southwest city before driving around an hour to Saint-Émilion. You can expect even more wine in this commune; it's said that Romans first planted grapes here back in the 2nd century. Although small, the village is a culinary haven, offering a variety of gourmet eateries best paired with local wines. There's also a historic centre scattered with historical monuments, including the largest monolithic church in Europe and an underground church carved out in the 12th century.
Take a leisurely drive east to Dordogne, renowned for its picturesque landscapes, exciting history and The Dordogne River, famous for river cruises and water activities like kayaking and canoeing. Work up an appetite cruising down the river, then stop by a local farmers market to stock up on fresh produce and regional snacks. The area is widely known for its duck and goose products, walnuts and creamy Rocamadour cheese, made just down the road.
Days 7-9: Avignon, Provence and Lyon
Next, head southeast to the historic city of Avignon. Dotted with mediaeval architecture, peaceful gardens with views of the Rhône River and meadows of purple lavender fields, which lead to the city of Provence. Here you can indulge in mouth-watering Provençal cuisine made with fresh, seasonal ingredients, wander around vibrant outdoor markets and explore well-preserved Roman ruins. It's also home to Calanques National Park and more world-class wine regions, such as Côtes de Provence and Bandol. Make sure you pick up a bottle or two of rosé en route.
Finish this leg of the trip in Lyon, often nicknamed the gastronomic capital of France, scattered with traditional bouchons, Michelin-starred restaurants and markets selling the finest regional specialities. Spend time exploring Lyon's tucked-away traboules – secret passageways once used by silk workers that offer a new way to explore the city – and wandering around the old town.
Days 10-14: Lake Annecy, Reims, Giverny and Le Havre
The next part of your trip takes you to Lake Annecy, a scenic alpine lake in the Savoie region of France, known for its picturesque nature, water sports, and quaint old town often referred to as the 'Venice of the Alps'. Hire a bike and cycle around the 42-kilometre-long bike path that circumnavigates the lake, or see it all from above with a spot of paragliding.
Once you've had your dose of nature, head for Reims at the heart of the Champagne region, where you'll find world-famous Champagne houses such as Veuve Clicquot and Taittinger. Enjoy a guided tour and some tastings before spending the afternoon browsing the boutiques of Place Drouet-d'Erlon, a lively square adorned with local restaurants, bars, cafes and shops.
Spend one of your last days in Giverny, visiting the dusty pink and green house where Claude Monet lived and worked. Take in the magnificent gardens which served as an inspiration for his iconic Water Lily Pond painting, and enjoy a slow stroll through the rolling countryside before swinging by a market where you can pick up local produce, antiques, crafts and more.
Finish your trip in Le Havre, a port city in Normandy known for its maritime history, beautiful beaches along the English Channel and modernist architecture that has earned it a UNESCO World Heritage status. From here, you'll hop back onto your Brittany Ferry and head for UK shores, enjoying the onboard entertainment, skipping stressful airport madness and getting a good night's sleep ready to resume back to everyday life.
Enjoy a simpler, easier holiday via ferry to France or Spain with Brittany Ferries. With budget-friendly Early Bird bookings and flexible ticket options, you can book the perfect trip with complete confidence for a low deposit. Sailing from Portsmouth, Poole or Plymouth, it's the perfect way to enjoy hassle-free travel without airport queues or baggage charges, while enjoying sea views and incredible on-board amenities – making your whole holiday unforgettable from start to finish. Find out more and book now at Brittany Ferries. Brittany Ferries are rated Excellent on Trustpilot. They are also winners of the 2022 British Travel Awards for Best Ferry Company, Best Travel Company to Central/Western Europe, Best Travel Company to Southern Europe/Canaries and Best Travel Company for Family Holidays.