Homeless Veterans Appeal: How our readers' generosity will help to rebuild lives
Evgeny Lebedev recalls meeting veterans who descended into drug abuse and homelessness after serving their country but now have a chance to start again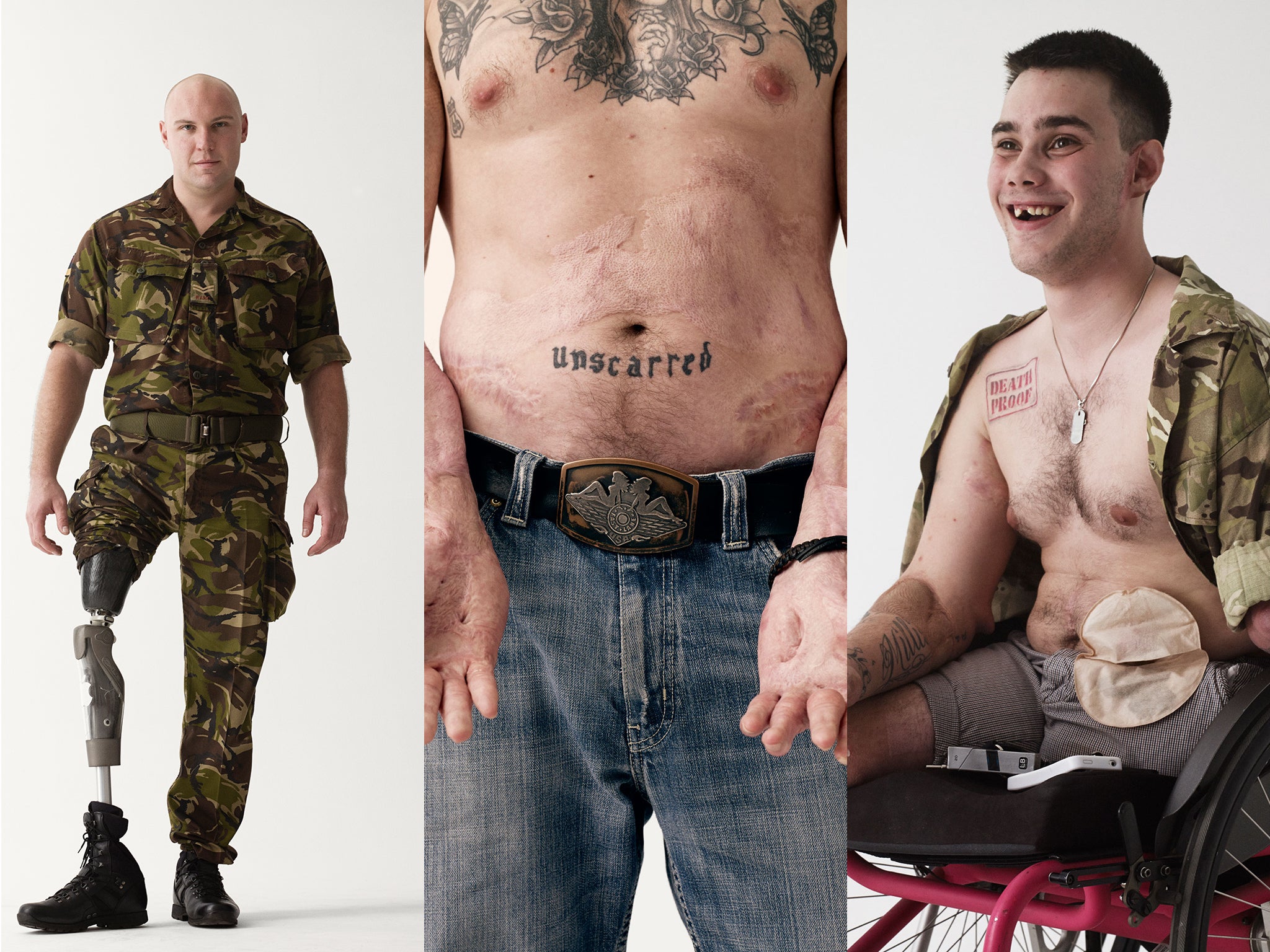 It is the stories that I heard from those reduced to scraping to survive that I will not forget: ex-serviceman Russ Kyle who descended into drug abuse on leaving the military; Stephen Templeton, a former Scots Guard, who found himself with no job and nowhere to live; RAF man Ashley Rosser, reduced to living in a tent; Ben Thompson, his home a hand-made shelter behind a pub.
All had served their country. All had reached rock bottom. All, as a result of your generosity over the last few months to our Homeless Veterans campaign, now have the chance to start again and rebuild their lives.
Since this appeal was launched at the end of November we have raised a phenomenal £700,000. This smashes any total that we have ever raised before here at The Independent, i, Independent on Sunday and Evening Standard over the course of a Christmas campaign.
The artist Grayson Perry agreed to make a unique sculpture for auction based on the stories of the veterans he met, boosting our appeal total. The musician Bryan Adams let us use his photos of wounded veterans as a visual representation of the hardships faced by soldiers both abroad and at home. Meanwhile Prince William gave us his support, as did the leaders of the main political parties including the Prime Minister, David Cameron. Actors and sportsmen including Stephen Fry, Angelina Jolie, James Blunt and, today, David Beckham all gave their backing to our efforts.
Wounded: The Legacy of War
Show all 15
But the most important contribution came from you, our readers. You have donated a transformative sum of money: an amount which will enable our partner charities, ABF The Soldiers' Charity and Veterans Aid, to provide exactly the help that people like Russ, Stephen, Ashley and Ben had been crying out for.
As this newspaper reported, your donations have helped permit work to begin on modernising and expanding New Belvedere House, the Veterans Aid hostel in Stepney. This will enable it to expand the range of services it already provides to servicemen seeking rehabilitation and increase by a third the number it can house and help.
The Soldiers' Charity will be able to finance scores of fresh programmes across Britain. This week we detailed the stories of some of those who the charity has already been able to help as a result of your generosity. In the months to come they will be able to help many more, whether those who have fallen into alcohol and drug abuse, need new work skills, or simply help to keep their families safely under one roof.
When I met Ben Thompson he told me how Veterans Aid had helped him from the shelter behind a pub that he had been living in. "They clothed me, housed me and set me up in my own place," he recalled. "I'm 52 years old now and this is the first place I've had that I can call my own. Just two years ago I was sleeping out. Now I have a home. I can't thank them enough."
We can't thank all of you enough for what you have given. Your donations over the last few months will now enable others to be supported just as Ben was. They once served their country. Together, you have now served them by helping provide the future that they deserve.
Evgeny Lebedev is the owner of 'The Independent' and 'Evening Standard'. Follow him on Twitter: @mrevgenylebedev
Join our commenting forum
Join thought-provoking conversations, follow other Independent readers and see their replies