Serums have become big business in the past few years, but, let's face it, most people have no idea what they actually do or when in your skincare routine you're supposed to use them. 
So, to the basics. A serum is a particularly potent and deep-penetrating product that uses high doses of particular ingredients to address specific skincare concerns. Whether your problem is dryness (look for hyaluronic acid), dullness (antioxidants and exfoliating acids), breakouts (look for salicylic acid and witch hazel) or ageing there's a serum for it. 
The scientific, high-concentration formulas mean that serums are pricey almost across the board (between £30 and £50 for 30-50ml is quite common), but if you want results, this is not the step to scrimp on. The right serum can deliver a great deal of bang for your buck, actually making them some of the best value skincare products around – but we've done our best to search out some lower price points, too.
Lastly, once you've chosen which is right for you, apply your serum after cleansing and exfoliating but before your moisturiser, morning and night.
1. Clinique Turnaround Revitalising Serum: £38 for 30ml, Clinique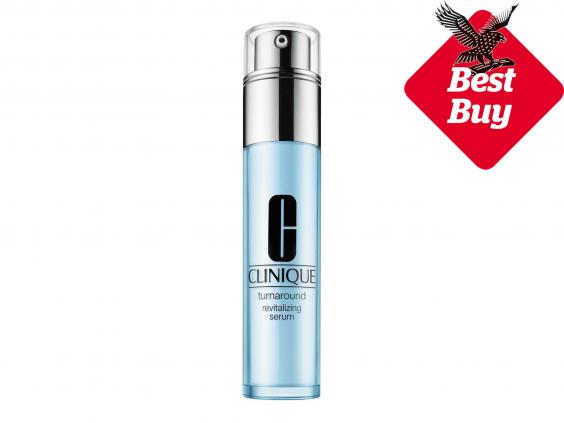 I'm not sure I've ever loved a product on first use as much as I did with this. It leaves skin bright, fresh and so soft and even-textured that I couldn't stop touching my face. A short review, but you don't really need to know any more. If your concern is general skin texture and radiance, you couldn't make a better purchase.
2. Estee Lauder Clear Difference Advanced Blemish Serum: £45 for 30ml, Estee Lauder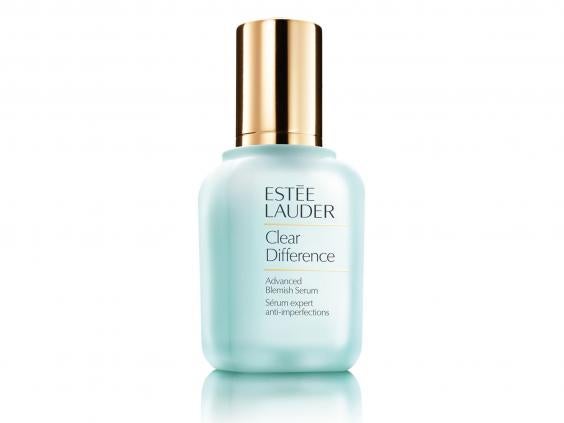 If oily skin and breakouts are your problem, this uses salicylic acid and witch hazel to get to potential spots and deal with them before they come to the surface. It leaves a beautiful matte finish and our tester saw a considerable reduction in spots after two weeks. If your skin is only oily/spotty in patches, it can be drying when used over the whole face, so you may prefer to use it on problem areas only, such as around the nose and chin.
3. Lancome Advanced Genifique Serum: £59 for 30ml, Lancome
This is one of the pricier serums we tested and might not be accessible to everyone, but if you can stretch to it, Advanced Genifique leaves skin radiant, smooth, plumped and glowing, and is a great all-rounder for anyone who just wants their skin to be at its best. The reviews online speak for themselves. We also love the clever dropper, which dispenses exactly the right amount of product, and the perfect 'slip' of the formula. If you can't stretch to it… one for the Christmas list?
4. Indeed Labs Hydraluron Serum: £16.66 for 30ml, Boots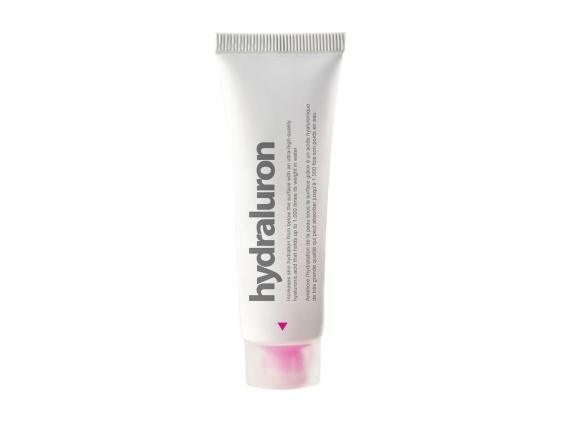 If you're a Caroline Hirons reader, you will definitely have heard of this one. Hydraluron contains a pure form of hyaluronic acid, an ingredient that holds 1,000 times its weight in water and is therefore an absolute essential for dry, patchy skin (though everyone could benefit from this in the winter months). It is even more remarkable, however, considering its price: at £24.99 it would be a bargain, but it's often on discount in Boots so there's really no excuse not to.
5. Murad Hydro-Dynamic Quenching Essence: £59.50 for 30ml, Murad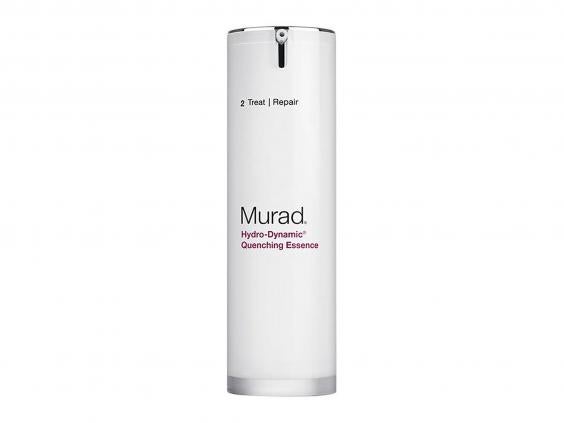 Our tester found that this serum made a difference to her dry skin within a couple of days and eventually that it was so hydrating that she didn't need to use night cream anymore. It clears up dry patches and smoothes skin texture, leaving a great base for make-up and stopping it becoming flakey as the day wears on. "I was really impressed," she said. "I was looking for a serum that would keep my skin moisturised and it did just that. Definitely one to recommend."
6. Votary Toning Serum: £75 for 50ml, Liberty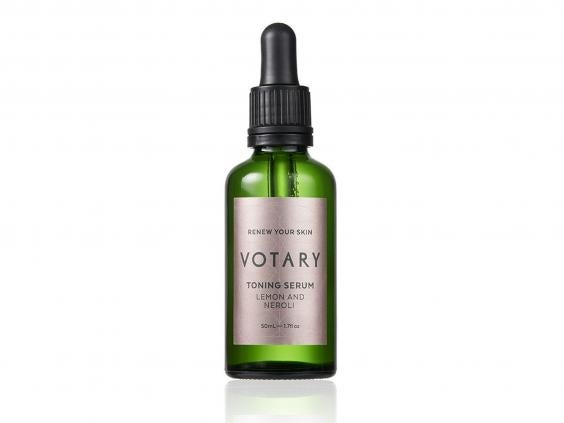 Votary is probably my favourite new skincare brand in the past five years and it continues to deliver with its wonderfully scented lemon and neroli serum. Unlike the others we tested, it is part serum, part exfoliating cleanser, combining hyaluronic and glycolic acids to treat and retexture skin. It might look like our priciest pick, but it's actually cheaper per ml than Lancome, and if luxury is your thing, you will love Votary's signature emerald-green glass bottle and rose-gold labelling.
7. Origins Original Skin Renewal Serum: £32 for 30ml, Origins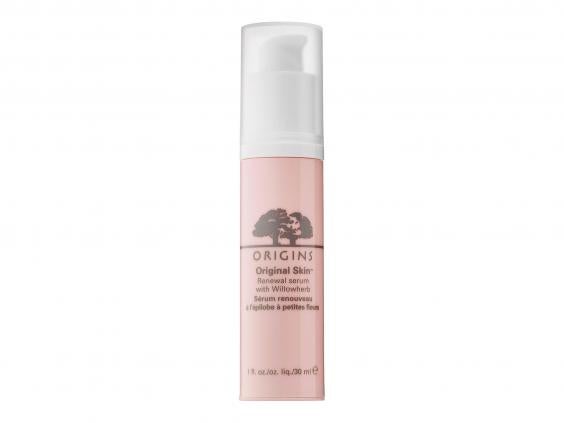 If your skin is dull, rough and leaving you looking older than you are, Origins Original Skin is an excellent, natural choice for retexturing, fading flaws and giving you your glow back. Our tester loved the scent and found it left her skin feeling fresh and bright. She also has super-sensitive skin but didn't have any problems with it, so it's a tick if you struggle with irritation.
8. Clarins HydraQuench Intensive Serum Bi-Phase: £44 for 30ml, Clarins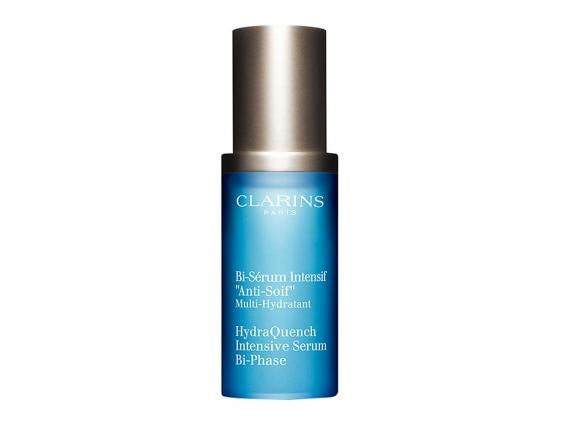 Another favourite for hydration, Clarins' HydraQuench is a brilliant fix for seriously dehydrated skin in need of some TLC. It is a light, 'wet' formula and soaks into the skin as soon as it is applied. Our tester saw great results after two weeks of use: "It definitely helped to hydrate my parched skin when I applied it day and night under my moisturiser." We particularly love it on sun-parched skin after holidays.
9. REN Vita Mineral Omega 3 Optimum Skin Oil: £25 for 30ml, REN Skincare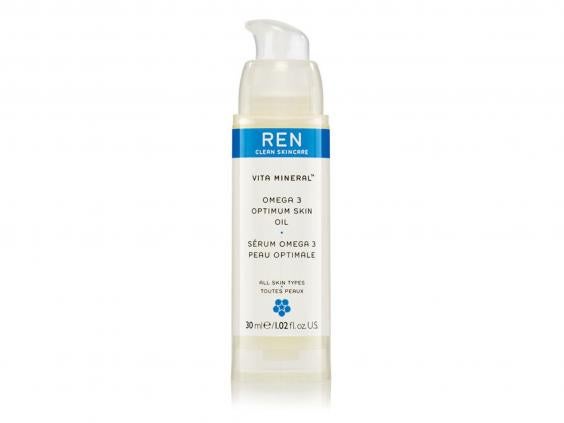 This delivers great results for a mid-range price point. It is different from many of the serums we tested in that it is oil-based, which makes it rich and feel very nourishing. The formula is rich in omegas 3, 6 and 9 and vitamins A and E to promote natural cell renewal, restore suppleness, soothe irritation and protect your skin against irritants in the environment. Our tester said that "it feels like I'm giving my skin a treat and looking after it".
10. Elizabeth Arden Superstart Skin Renewal Booster: £45 for 30ml, Elizabeth Arden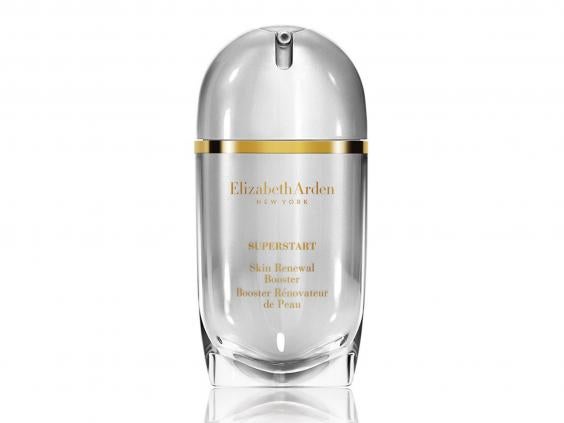 The slightly sci-fi packaging of this serum houses an excellent cocktail of ingredients that help to repair and replenish the skin's barrier and maintain its natural balance, actually delivering on its name. Our tester – an air stewardess – found the serum light and pleasant, and the scent delicate, and that it went a long way to keeping skin nourished and hydrated during frequent flights.
11. Balance Me Congested Skin Serum: £16 for 15ml, Birchbox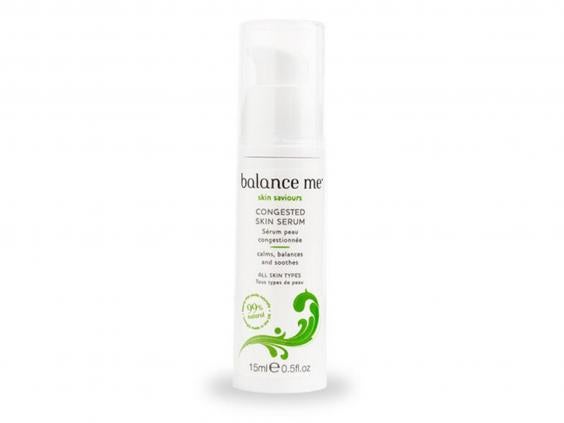 This light serum fights brewing breakouts, soothes redness and helps to balance oily skin without stripping it of moisture – and all that in a product with 99 per cent natural ingredients. Our tester found that it "manages to leave spots less inflamed without drying out and has actually made a noticeable difference" to her skin.
Verdict
Clinique's Turnaround Revitalising Serum gets the top spot for impressive and immediate results at a reasonable price point, but at the lower end of the budget, Indeed Labs Hydraluron is a worthwhile addition to your skincare routine regardless of your skin type.
IndyBest product reviews are unbiased, independent advice you can trust. On some occasions, we earn revenue if you click the links and buy the products, but we never allow this to bias our coverage. The reviews are compiled through a mix of expert opinion and real-world testing
Reuse content