The Independent's journalism is supported by our readers. When you purchase through links on our site, we may earn commission.
11 best sleep aids for a restful night's kip
Tired of counting sheep? Try our snooze-inducing edit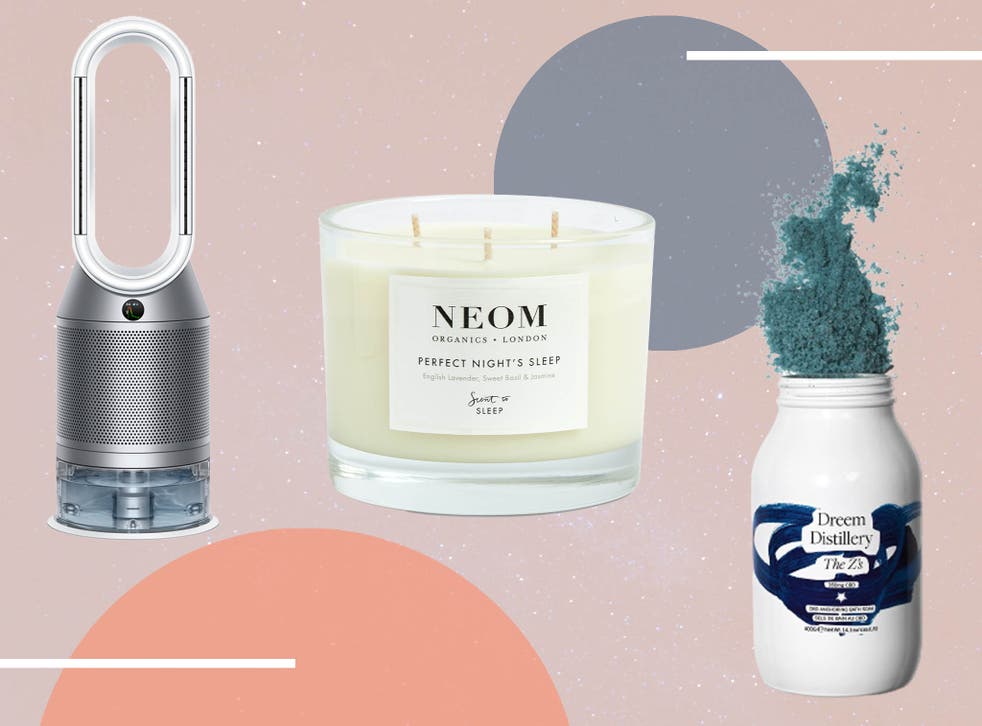 Striving for better sleep? Whether you have trouble nodding off or find yourself frequently awakening in the middle of the night, these products could help you on your way to a peaceful slumber.
We all suffer from the occasional poor night's sleep or find it hard to drift off. But for some, this can be a recurring problem. More than 54 per cent of Britons are unsatisfied with their sleep quality, and half don't know how to improve it, according to research by Cint UK.
A lack of shut-eye not only has an impact on our day-to-day life but also on long-term health.
"A few nights of cutting sleep short or experiencing reduced sleep quality increases our risk of poor focus, memory recall and decreased motivation," says sleep physiologist Dr Guy Meadows. "It affects our mood, increasing levels of stress, anxiety and depression and the immune system is also compromised. In the long term, a lack of sleep can increase the risk of developing diabetes, obesity and heart disease."
It's clear that regularly getting a good night's rest is key to overall wellbeing.
Read more:
Lifestyle changes such as avoiding caffeine and managing screen time before bed are commonly recommended methods for tackling insomnia. If you've tried these approaches to no avail, there are a host of sleep aids that may help you on your way to a better night's slumber.
How we tested
We've been testing various sleep aids that are designed to induce drowsiness and relaxation, improve our overall sleep environment and help us stay snoozing through the night. Our favourites allowed us to get into a relaxing bedtime routine, helped us fall asleep faster and stay in peaceful slumber for longer.
The best sleep aids for 2022 are:
The verdict: Sleep aids
All the sleep aids we tested have their benefits depending on what keeps you awake. However, the Dreem Distillery CBD anchoring bath soak "The Z's" does an exceptional job of boosting pre-bedtime relaxation and is the perfect remedy for calming a fraught mind.
When you are in the land of nod, staying at a comfortable temperature plays a vital role in sleep quality. Therefore, the Woolroom chatsworth collection washable wool duvet is highly recommended for a cosy and deep slumber.
Voucher codes
For the latest discounts on sleep aids and sprays, try the links below:
To help you relax, why not give the best mindfulness apps a try
Register for free to continue reading
Registration is a free and easy way to support our truly independent journalism
By registering, you will also enjoy limited access to Premium articles, exclusive newsletters, commenting, and virtual events with our leading journalists
Already have an account? sign in
Register for free to continue reading
Registration is a free and easy way to support our truly independent journalism
By registering, you will also enjoy limited access to Premium articles, exclusive newsletters, commenting, and virtual events with our leading journalists
Already have an account? sign in