Lifestyle Barometer: Your guide to what's hot and what's not this week from veganism to nomophobia
From face tattoos to fashion fakes and new year's honours, this is our guide to what's hot and what's not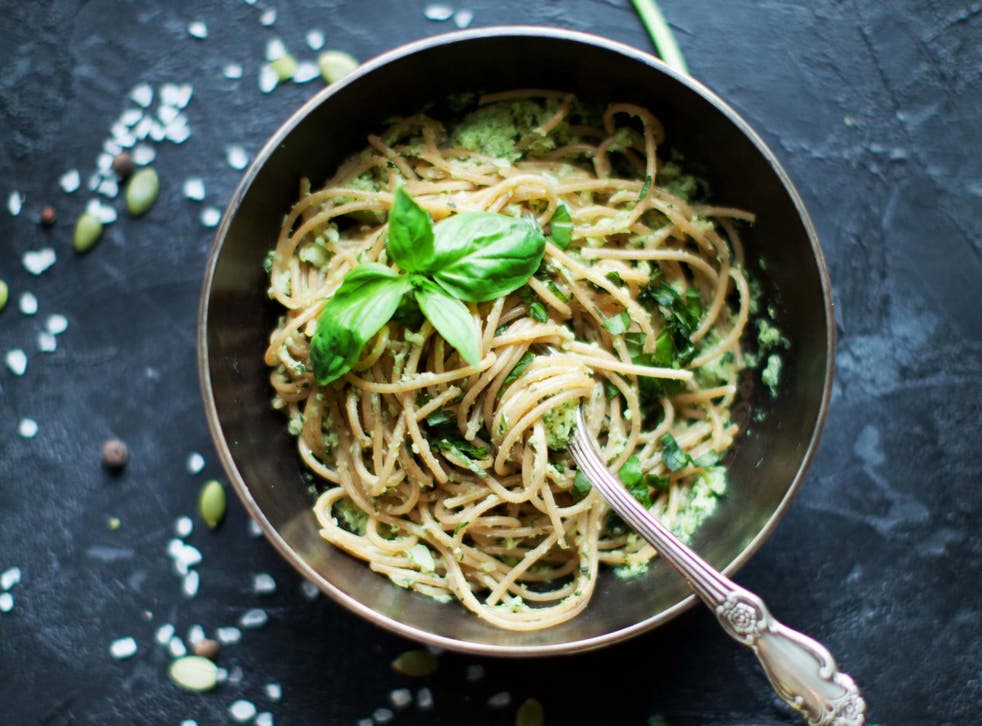 Going up:
Veganism
Just in time for Veganuary – an annual challenge that sees thousands of people attempting to follow a plant-based diet throughout the month of January – a whole host of food brands are launching vegan-friendly products.
This week, Greggs announced the arrival of its first ever vegan sausage roll with a "bespoke Quorn filling", while Waitrose revealed its own-brand range of Fishless Fingers.
McDonald's also launched its first ever vegetarian Happy Meal which includes a veggie wrap made with a red pesto goujon, tomato ketchup and shredded lettuce wrapped in a soft, toasted tortilla.
In light of Veganuary, pop stars Beyoncé and Jay-Z are encouraging their fans to adopt a plant-based diet, explaining that becoming vegan is, in their opinion, a matter of global importance.
The couple wrote about the impact veganism has had on their lifestyles in the introduction for The Greenprint: Plant-Based Diet, Best Body, Better World, a book by Beyoncé's personal trainer Marco Borges.
"We used to think of health as a diet – some worked for us, some didn't," they state, according to People.
"Once we looked at health as the truth, instead of a diet, it became a mission for us to share that truth and lifestyle with as many people as possible."
Face tattoos
It appears as though face tattoos are on the cusp of becoming the new normal with more and more celebrities opting to have them in the once taboo area.
This week, Justin Bieber shared his latest tattoo – the word "grace" above his right eyebrow.
The tattoo is apparently part of a couple's set, although that of his wife Hailey Baldwin hasn't been revealed.
This isn't the first time Bieber has decided to have a tattoo inked permanently on his face. In 2016, the 24-year-old had a tiny cross tattooed underneath his left eye.
Other musicians who have tattooed their faces include rapper Post Malone, who has "Stay Away" in curly script on his forehead and the words "Always" and "Tired" below each eye, 21 Savage, who has a knife on his forehead, and Lil Xan, who has the words "xanarchy", "candy" and the number "1996".
Nomophobia
"Nomophobia" has been named as Cambridge Dictionary's word of 2018, but what is it?
According to the dictionary, nomophobia is "a fear or worry at the idea of being without your mobile phone or unable to use it".
Its meaning can be derived by examining the word itself, which is a combination of "no", "phobia" and "mo", in reference to a mobile phone, leading the phrase to mean "no mobile phone phobia".
While it's not a scientific term, nomophobia is one that has become increasingly popular among researchers in recent years as technology addictions are becoming more and more prevalent.
Cambridge Dictionary revealed that nomophobia was selected as "the people's word of 2018" via a public vote that called on its blog readers and social media followers to choose from a shortlist of four words they thought best summed up the year.
Gender-neutral school uniforms
This week, Sara Cox criticised schools with "old-fashioned" rules regarding uniforms that require girls to wear skirts and boys to wear trousers.
The radio host told The Sunday Times it was time for schools to take a more gender neutral approach to uniform so as not to isolate certain pupils and help foster a culture of equality.
"I think everyone should be in trousers. Girls, too. I think skirts for girls, trousers for boys is old-fashioned," she said.
"I would have loved to have worn trousers when I was at school. I never had a choice."
Cox's comments come after the news that 40 state secondary schools across England had banned girls from wearing skirts in a bid to promote a more inclusive environment that would appeal to transgender pupils.
While some people welcomed the ban, praising it as forward-thinking, others were quick to criticise its intentions.
Christopher Bailey
Christopher Bailey is set to receive a CBE for his services to fashion after making it onto the Queen's New Year's Honours list.
The 47-year-old worked for British fashion house Burberry for 17 years before stepping down from his role as president and creative officer in March 2018.
The former creative officer joined the company at the age of 29 after graduating with a fashion degree from the University of Westminster in 1993 and a masters from the Royal College of Art in 1994.
This will mark Bailey's second time receiving recognition from the palace, after he was awarded an MBE back in 2009.
Other famous faces to be recognised in this year's list include Sixties model Twiggy, England football manager Gareth Southgate and author of The Handmaid's Tale Margaret Atwood.
Going down:
Fashion fakes
The world of fashion is rife with copycat designs and this week two brands came under fire for producing near identical copies of iconic products.
Firstly, it was revealed that Marc Jacobs is reportedly being sued by Nirvana for using its famous smiley face design on one of its T-shirts.
The garment reads "HEAVEN" across the top instead of the band's name and the "X" eyes have been replaced with the letters "M" and "J". The logo, colour and font, however, appear to be the same.
While the brand is yet to comment on the accusations, it has been highly criticised on social media for the alleged copyright infringement.
Similarly, Vans and parent company VF Corp revealed that it is suing Primark for allegedly copying the designs of two of its skateboard trainers.
The footwear brand claims Primark has been selling "intentional copies" of the trainers since 2017, and alleges trademark infringement, unfair competition and false advertising.
The documents refer to two trainers, including the Vans Old Skool and the Vans Sk8-Hi, which both feature the brand's trademark "side stripe" and waffle-patterned bottom.
The Old Skool trainer typically retails at £55 but Primark is selling its version for just £8.
Similarly, the Vans Sk8-Hi high-top costs £65 while Primark's comparable design is available for just £12.
Restrictive job adverts
A female CEO has criticised restrictive job adverts for putting women off applying for top positions.
Speaking to the BBC, Severn Trent chief executive Liv Garfield, 43, explained that more companies in the water, construction and rail sectors are asking for specific skills in job application forms, which leaves women feeling like they're underqualified.
She added that these kind of adverts also ensure these industries remain largely male-dominated.
"Often lots of women don't have the confidence to think, 'do I match all of those boxes'," she said.
"If they don't match all the boxes, they immediately, almost, don't apply – they cross themselves off the list.
Jamie Oliver
Jamie Oliver has revealed that his offer to cater Prince Harry and Meghan Markle's wedding was ignored by the royal family.
Speaking about the nuptials while appearing on Channel 4's Sunday Brunch alongside Emilia Fox, Miles Jupp and Kellie Bright on 30 December, the restaurateur revealed that he had put himself forward to curate an eclectic menu for the wedding reception.
"I did actually write and say if they want the food sorted I would bring the best of British and American chefs together to do the catering," he said.
"I didn't get a reply. That is a true story," he added, much to everyone else's amusement
Sexual violence
In 2012, Angelina Jolie launched the Preventing Sexual Violence Initiative in partnership with former foreign secretary William Hague and has worked tirelessly with the organisation to raise awareness of the global issue ever since.
Now, while guest-editing BBC Today the actor discussed the importance of supporting sexual violence survivors.
Speaking with BBC Radio 4 presenter Justin Webb, Jolie spoke about how many perpetrators of sexual violence are able to get away with their crimes without any consequences.
"You want to empower victims to speak," she said.
"But then when these brave victims come forward, what happens often still around the world is some communities they still encourage the rapist to marry the victim."
In early December 2018, Jolie also spoke to Marie Claire about the issue and why sexual violence is "not just a problem for women".
"I don't just speak to my daughters. I speak to them with their brothers," she said. "That is maybe the first most important distinction.
"This is not just a problem for women, and the solution is working with women and men. And girls and boys."
Join our new commenting forum
Join thought-provoking conversations, follow other Independent readers and see their replies