TSB falls to £107m loss as cost of IT fiasco soars to £176m
Up to 1.9 million customers were locked out of accounts in April while some reported being able to see other people's financial details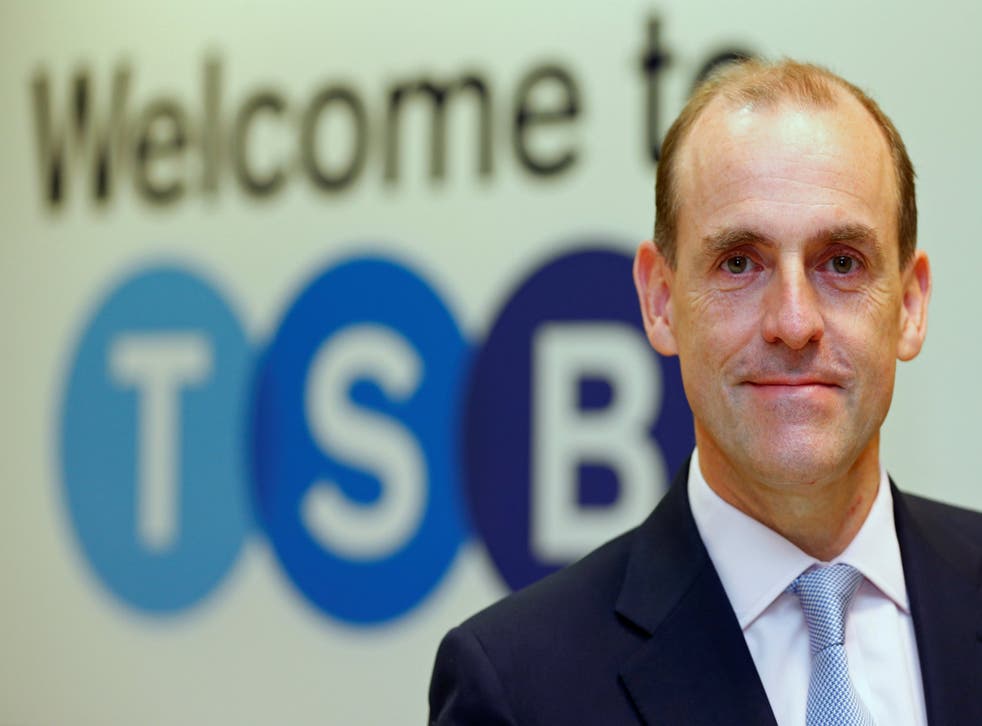 TSB made a loss in the first six months of the year after being "significantly impacted" by a major IT meltdown that left up to 1.9 million customers locked out of their online accounts in April.
The challenger bank reported a pre-tax loss of £107.4m, down from £108.3m profit in the same period last year.
TSB said the IT problems cost it £176.4m in customer compensation, foregone income, waived fees and fixing the system's defects.
The meltdown occurred when TSB attempted to switch all of its customers from an old IT system to a new one owned by Spanish parent company Sabadell.
TSB received £318m from Lloyds when it left its former owner's IT system but the migration cost more than that sum.
Chief executive Paul Pester came in for heavy criticism from MPs on the Treasury Select Committee over his handling of the problem.
Last month, committee chair Nicky Morgan accused Mr Pester of delivering "complacent and misleading" messages to the public and MPs and said bank's board should give "serious consideration as to whether his position was sustainable".
Mr Pester said TSB was making progress in resolving the problems. "We will continue to work tirelessly until we have put things right. I know how frustrated many customers have been by what's happened," he said.
"It was not acceptable, and was not the level of service that we pride ourselves on - nor was it what our customers have come to expect from TSB.
"It has been a difficult time for customers and I am grateful to them for their patience."
Around 20,000 customers opened a new bank account or switched their account to TSB in the second quarter, despite the problems, while 26,000 people switched away.
Total customer deposits fell by 3.1 per cent from the end of December to £29.6bn and fell by 1.2 per cent year on year.
Mr Pester added: "Our priority in the second half of the year continues to be putting things right for our customers.
"Looking further ahead, we are determined to get back to bringing more competition to UK banking and ultimately making banking better for consumers and small businesses."
Join our new commenting forum
Join thought-provoking conversations, follow other Independent readers and see their replies