The 10 best countries for solo travel – and top tips for travelling alone
From welcoming Japan to adventurous Iceland, here's our pick of destinations for lone globetrotters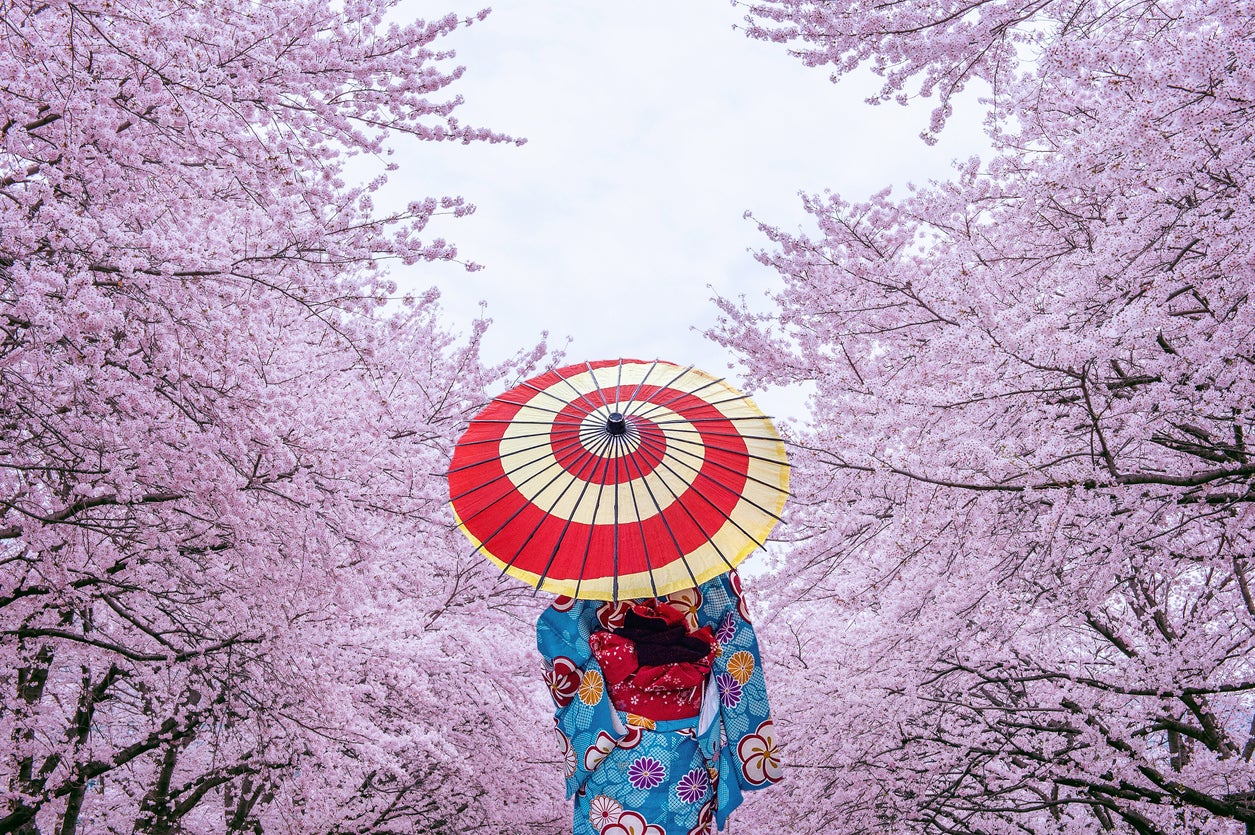 While travelling with friends, family or a partner can be a great way to spend quality time with loved ones, embracing alone time can open the door to a wealth of new cultures and experiences.
Solo holidays can range from short-haul city breaks to bucket-list backpacking adventures and active excursions closer to home.
But where to start? Holidays for a party of one are more popular than ever in 2023, though inconsistent pricing and solo supplements can be discouraging for those new to lone adventuring.
And, while solo travellers may end up paying more for holidays thanks to single occupancy rates, the freedom of choice without the burden of compromise is thrown in for free.
From dining with the locals in Vietnam to guided tours of the Golden Circle in Iceland, there are myriad destinations well-suited to travellers looking to go it alone.
Here are some top countries for solo travel, plus tips to plan and execute a successful trip of self-discovery.
Read more on solo travel:
Denmark
Best for: Singles city breaks
What better way to kick start a solo adventure than with a long weekend in a city that embraces the essence of hygge (a feeling of comfort and contentment)? Alfresco summers meet cosy winters in Denmark and, while Scandinavian prices can be eye-wateringly expensive, it's not impossible to pull off a city break on a budget.
Eastern capital Copenhagen is consistent in its happy atmosphere, low crime rate and world-renowned cuisine. From budget hot dog stands laden with pickled condiments to the tasting menu at three Michelin-starred restaurant Geranium, gourmet food joints pepper the candle-lit streets. Experience "faellesspisning" or communal eating – affordable bites in the charming company of strangers – if you're a solo traveller looking to socialise.
Make your money go even further by joining in with laid-back Scandi culture and renting a bike, staying in buzzing hostels such as the central Danhostel and purchasing a Copenhagen Card to get money off attractions, including a boat tour of the city's canals.
Free activities such as walking along waterfront neighbourhood Nyhavn and catching a summer sunset from the opera house are also facilitated by an efficient 'S-tog' train network and buses.
And there's more to Denmark than its effortlessly stylish capital. Visit Odense for a Hans Christian Anderson literary experience fans of The Little Mermaid will love, and take in the multitude of architecture in the old Viking fishing village-turned-second city, Aarhus, for an insight into to Danish history.
Thailand
Best for: Solo island hopping
Thailand is a welcoming haven for single party animals or beach bums travelling the well-trodden backpacking trail through southeast Asia.
A solo slice of Thai comes with an affordable price tag once you're there. Trains, buses, long-tail boats and tuk-tuks transport travellers to the street food of lively night markets and cooking schools well versed in pad Thai and gaeng daeng for just a few pounds, while there are plentiful cheap and cheerful hostels to stay in, helping solo travellers meet new people and save in accommodation costs.
Culture-stacked cities like Bangkok meet jungle-clad interiors in a fusion of thrilling nightlife, rejuvenating yoga ashrams and authentic Buddhist temples.
Island hopping across isolated archipelagos is also often a staple of a tourist's Thailand itinerary. With 1,430 islands to choose from, including Phuket and the Phi Phi on the emerald waters of the Andaman Sea, try Koh Samui for safe, sociable hostels including The Rock Samui and catch the ferry to Koh Phangan to experience festival-style nights at a bucket-list full moon party.
Japan
Best for: Personal safety
Find peace of mind travelling alone in clean, safe cities as you experience first-hand the Japanese culture of kindness and respect. Crime and harassment are rare and the efficient train network even features women-only carriages.
Master of hi-tech and hub of creative fashion, Tokyo is the ideal place to start your first solo trip to Japan, but its glitzy tapestry of skyscrapers and all-night karaoke isn't the only bit you should experience.
Venture to Kyoto via the revolutionary bullet trains to regroup in the ethereal landscapes surrounding Mount Fuji. In spring, the city is awash with pink as the cherry blossoms bloom and rural temple tours tempt visitors into serene Japanese gardens to experience customary tea ceremonies. Ski slopes in Hokkaidō are also great for snowsports enthuiasts.
While not the cheapest destination for holidaymakers on this list, travellers can save on expenses by picking up food from Japan's extensive variety of vending machines, 100-yen stores and Japanese Rail passes. Capsule hotels like the Nine Hours chain and traditional ryokan rooms with hot springs offer classic Japanese zen in rural areas and the city at affordable prices.
What's more, eating alone is celebrated as the norm at casual restaurants familiar with seating tables for one, while language difficulties are usually met with polite patience.
Ireland
Best for: Short-haul travel
Swerve language barriers and long stints in the air with a holiday to visit our Irish neighbours. The Emerald Isle has forged a reputation as a home from home for British travellers, whether they get there by hopping on a ferry or a flight.
Crumbling castles, rambling countryside and live music await; from Dublin to Cork and Limerick, cosmopolitan cities sit side by side with verdant landscapes blessed with an abundance of walking and cycling routes that are fun to explore as a lone ranger.
Dublin houses more cultural wonders than the famous Guinness Storehouse – nurse a proper pint in traditional old-stone Dublin pub away from tourist favourite, Temple Bar, and discover why the Irish capital is the Unesco city of literature.
Eslewhere, solo day trips can include the beauty of the Cliffs of Moher and the busy shops of Graton Street. The best way to get around is by car, and hiring your own is advisable for road trips to more remote areas such as Galway and the Aran Islands.
Vietnam
Best for: Social travellers
A favourite with backpackers, Vietnam's well-established tourist route takes the hassle out of planning for solo travellers eager to buddy up along the way.
Hue's imperial citadel, capital Hanoi's French colonial villas, wartime relics including the Cu Chi tunnels, blissful beaches on Phu Quoc Island and rainbow lanterns at Hoi An's monthly full moon festival all make Vietnam a compelling destination.
Solo tourists can hop on the back of a motorbike with a local for a tour of the chaotic Ho Chi Minh City, or cruise to the limestone islands of Unesco-listed Ha Long Bay on targeted excursions for like-minded travellers.
In this wallet-friendly southeast Asian country, easy-to-navigate transport networks, overnight buses that take you down the otherworldly coast, and a sociable, hostel-heavy accommodation scene with bargain price tags add up to a destination that's ideal for lone travellers keen to make friends.
Canada
Best for: Self-discovery
Canada, famed for its friendly people with a knack for warm hospitality, is the ideal place for a lone globetrotter to switch off and get back to nature.
Th world's second biggest country balances cosmopolitan cities with unspoilt, remote wilderness. You'll be greeted with trendy bars in Toronto and the urban oasis of Stanley Park in waterfront Vancouver, while road trips across the North American giant take you through expansive landscapes, mountain peaks and dazzlingly blue lakes.
A treasure trove of outdoorsy activities can be enjoyed year-round, from skiing and snowboarding in Whistler to kayaking, ice hockey and hiking amid the enchanting glacial lakes and grizzly bears of Banff National Park and the vast Rocky Mountains.
Iceland
Best for: Off-grid adventures
Iceland is guaranteed to squash any feelings of boredom with its extensive menu of outdoor activities, from snowmobiling to horse riding and hikes in the rugged volcanic landscape.
Aptly nicknamed the "Land of Ice and Fire", Iceland is a playground for nature enthusiasts to go off-grid solo. Black sand beaches, waterfalls, sapphire glaciers and the geysers of the Golden Circle ring road are all natural thrills in this largely safe and friendly country.
Think whale watching during the midnight sun, hunting the colourful waltz of the Northern Lights and the famous milky waters of the Blue Lagoon spa on a solo city break to the capital, Reykjavik.
Slovenia
Best for: Female solo travellers
In the heart of Europe, Slovenia's small size and charming spirit make it a hit with female solo travellers.
A fairly priced public transport network facilitates travel between cities and English is widely spoken, enabling easier exploration of Slovenia's beautiful scenery.
Leafy Ljubljana, the capital, is a tangle of terracotta riverside cafes, markets and family-owned restaurants offering sheep cheeses, struklji rolls and orange wines.
But Slovenia's crowning jewel is its famous lakes fringed with traditional, pretty villages. Lake Bled, for example, is home to medieval castles, wild swimming opportunities and traditional plenta boat rides.
New Zealand
Best for: Hiking holidays
There's nowhere like New Zealand for a hiking holiday off the beaten path, and it's ideal for solo adrenaline seekers, thanks to its peaceful and safe reputation.
The English-speaking Pacific paradise offers working holiday opportunities for those looking to secure a travel visa, plus bucket-list activities such as helicopter rides, whale watching and bungee jumping fill a prolonged stopover.
From the home of hobbits in Rotorua to cruising to the waterfalls of Milford Sounds by boat and exploring the Maori culture of vibrant Christchurch, New Zealand is well worth the ultra-long journey.
In between days spent amid its film-worthy natural landscapes, head to Auckland to climb Mount Eden and the Sky Tower for panoramic city views, or visit the fine wine regions of Waiheke Island, known for their Sauvignon Blancs.
Bhutan
Best for: Culture and cuisine
An unspoiled country closed to tourists until 1974, Bhutan is a surprisingly popular destination for a solo holiday.
With a confection of cultural wonders in lush green valleys, fortresses and traditional villages, the Himalayan country appeals to single travellers lusting to step back in time.
Find Bhutanese-style red-roofed houses in the quiet capital of Thimphu, yak herding in Laya and the cliff-hugging Tiger's Nest Monastery at home in harmonious Paro – not forgetting delicious momo dumplings.
The landlocked nation is ideal for trekking after the 403km long Trans Bhutan Trail reopened in 2022; the mountain kingdom can be explored on private tours with a local guide.
Bhutan's Buddhist culture has a focus on sustainability that permeates all levels of life, particularly in strict tourism regulations. Factor the country's steep tourism tax, designed to deter budget travellers and preserve Bhutan's heritage, into your trip costs –now $800 (£627) for a traveller staying eight days.
Top 10 tips for solo travellers
Do your research: take your time to plan ahead before leaving for a solo trip
Be safety conscious: don't share your specific location online while you're still there, be aware of your surroundings and stay connected with people at home about your travel plans
Be flexible: spontaneous plans are sometimes the best kind and things going "wrong" often lead to the most memorable experiences
Try something new: whether local cuisines or a new activity, push yourself out of your comfort zone to get the most out of travelling solo
Stay in a hostel: this can be the best way to meet new and likeminded people for social butterflies
Learn to love your own company: there's a freedom to alone time
Practice local phrases: a "please" and "thank you" in the local language go a long way
Utilise public transport: don't blow your budget on Ubers and taxis if you don't have to
Bring back-up: printed documents, portable chargers, emergency cash and travel insurance are solo travel essentials
Don't overpack: don't fall at the first hurdle by bringing your entire wardrobe
Read more of our best Denmark hotel reviews
Join our commenting forum
Join thought-provoking conversations, follow other Independent readers and see their replies