Smartphones fall into two main camps: iOS and Android, the operating systems used by, respectively, Apple and then almost everyone else. Apple's system is more elegant and well-integrated, but Android has the advantage that you can switch between brands like Sony and Samsung with very little hesitation. Microsoft's Windows is also available as a smartphone operating system, but these phones are rare and lack many apps.
Connectivity is changing: most phones used to feature a microUSB socket for charging. On many new phones, this is replaced by USB-C, so none of your old chargers will fit. Apple uses a proprietary connection, called Lightning which handles power and audio – handy since the latest iPhones have no headphone jack.
Security on many new phones, including all here but the Microsoft phone, includes a fingerprint sensor to unlock the phone and also to use it as a virtual wallet for systems such as Apple Pay and Android Pay.
All the prices here are for the phone on its own – if you're buying it with a contract, prices will be much lower.
1. Apple iPhone 7 Plus: From £719, Apple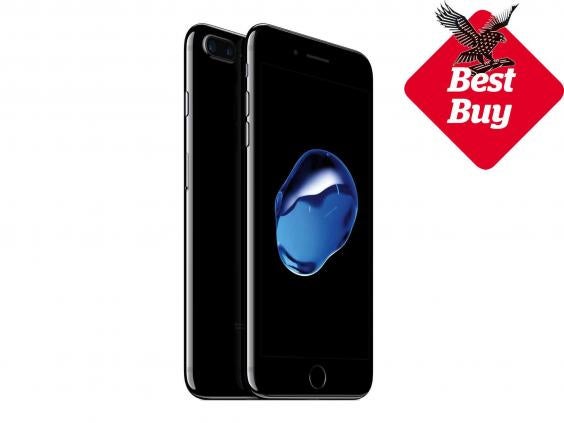 Apple's latest iPhone has a spectacular dual 12MP camera, which gets round the fact that it's difficult to put an optical zoom into a slim phone. It has a wide-angle lens for landscapes and a telephoto one for portraits. The device is water-resistant, is a fast performer and has increased battery life – around an hour longer than the iPhone 6s Plus and easily enough for a full day. The Plus is big – 5.5-inch display – so won't suit all hands, although there is a 4.7-inch version available (more on that below). The bundled earphones connect through the phone's Lightning socket, as there's no headphone jack – Apple's wireless AirPods will set you back £159.
2. Sony Xperia XZ: £529.99, Amazon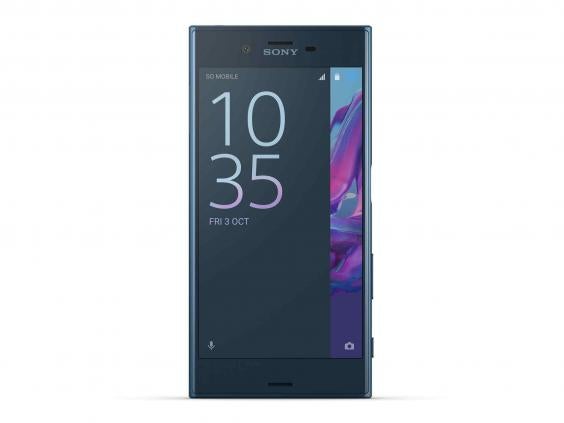 Out on 18 October, the Xperia XZ is tremendous and easily Sony's best smartphone yet. It's waterproof, has a great 20.3MP camera that has exceptionally fast focus (powered by laser!) and therefore takes great pictures. There's even a new way of charging. To extend the battery's lifespan, the phone learns your charging habits. When you plug it in to re-juice, it will charge itself up to 90 per cent, and then top up the last remainder at the last moment. This is a unique method to prevent overcharging, which is unhealthy for the phone – Sony is the first to recognise that it's important to extend the lifespan of the battery, not just the life between charges.
3. Apple iPhone 7: From £599, Apple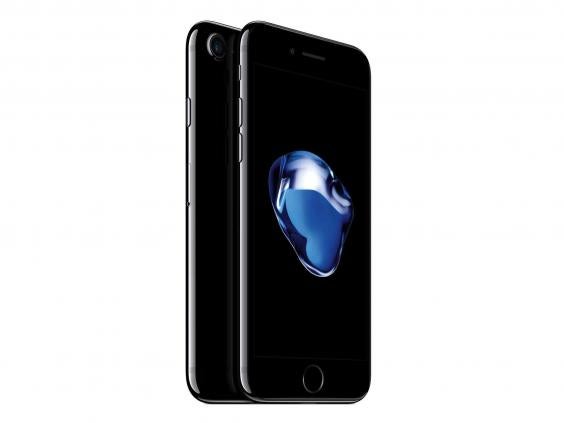 The smaller iPhone has a 4.7-inch display and shares many features (apart from the camera) with the iPhone 7 Plus. Such as the new colour versions, black and jet black, which is gorgeous. The battery lasts up to two hours longer than last year's model and other new items include a Home button which no longer moves, though the gentle vibration effect when you touch it makes you think it does. This is an exceptional phone and really only the 7 Plus outguns it.
4. Honor 8: £366.99, Amazon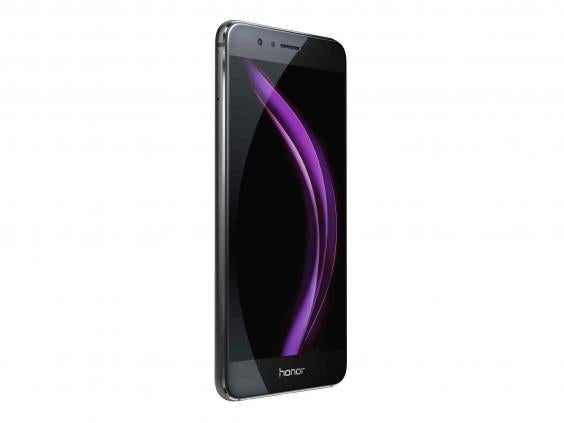 Honor is a sub-brand from Chinese manufacturer Huawei. It offers a really attractive, striking design with curved edges that feel great in the hand. It's substantially cheaper than most phones here but still has strong specifications, including a 12MP camera, powerful, long-lasting battery and a fingerprint sensor to unlock the screen – a feature not common at this price. This is a very classy, great-value phone.
5. Samsung Galaxy S7 Edge: £549.99, Amazon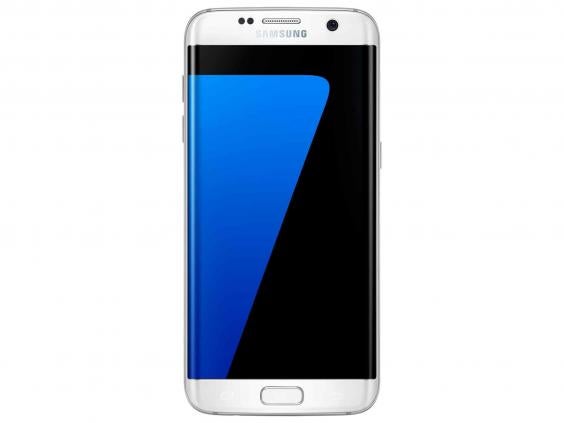 This phone has a 5.5-inch screen which, like the Note 7, has sloping edges. This phone can tip you off who's calling even if the phone is face down on the table in a meeting, say. It has great design, pristine build quality, a bright, sharp screen and strong 12MP camera. It also has an always-on display, so the time is permanently displayed, and this only depletes the battery by around 1 per cent per hour.
6. HTC 10: £569.99, Three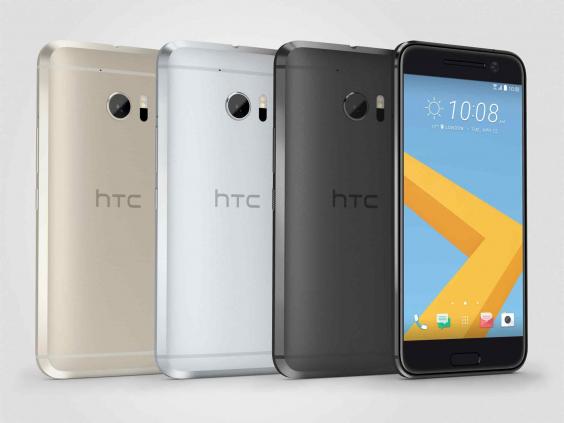 HTC has always had a gift for making the Android operating system look its best – here there are lots of extra themes and wallpapers, carefully curated apps and more. The HTC 10 camera has 12 UltraPixels – that's 12MP but with bigger pixels for better results. Audio is very strong both through stereo speakers and headphones. And the design of the handset is very handsome, with a bright 5.2-inch display. HTC was one of the first companies to pioneer fast charging, too, which works really well here – from zero to 50 per cent in around half an hour.
7. Microsoft Lumia 950: £309.99, Carphone Warehouse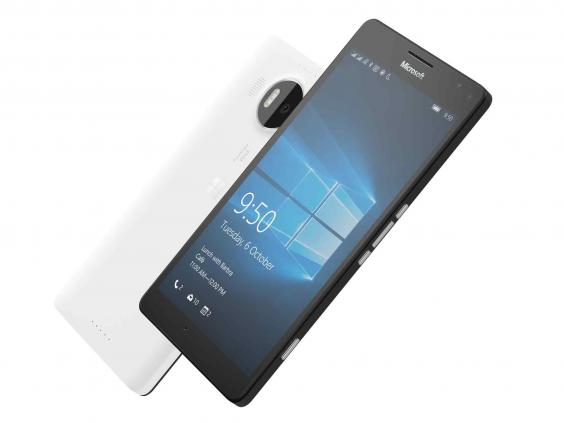 Microsoft's latest phones have a full version of the computer operating system Windows 10 on board. This means they offer a seamless experience for anyone wanting to switch between phone and PC. Microsoft's system has fewer apps than Android or Apple, mind. But this phone has a great 20MP camera, 5.2-inch screen and nippy processor. And it's great value. There's no fingerprint sensor, but it has an iris scanner to unlock the phone.
8. Huawei P9: £399.99, Carphone Warehouse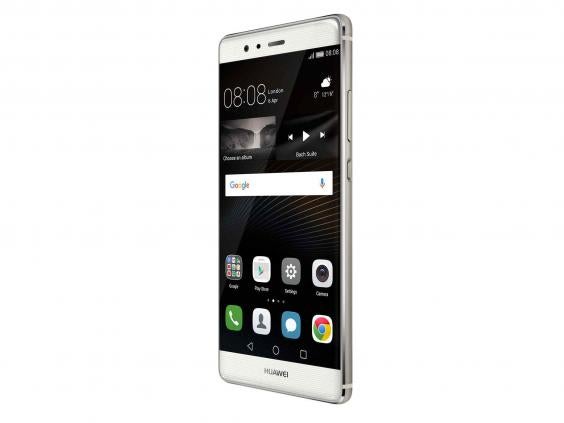 Like the iPhone 7 Plus, this phone has two cameras – with Leica lenses, no less. Here, the two sensors shoot together, on in colour, one in black and white. Together they gather more data for better images with strong contrast and better low-light results. It's beautifully built from aluminium and extra-strong glass. The fingerprint sensor, like on the Honor and LG, sits on the back of the phone.
9. LG G5: £409.99, Amazon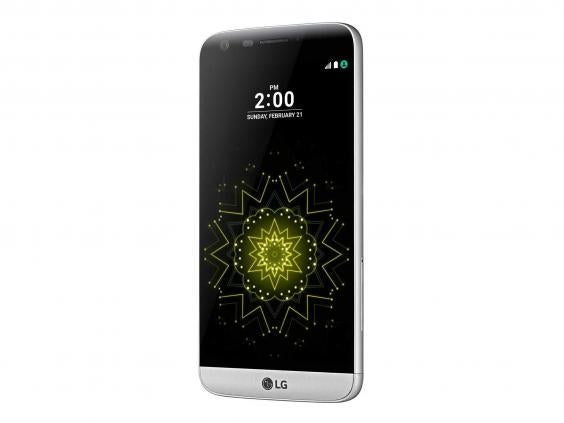 LG's latest flagship is unique. It follows a modular form – that is, you can remove the base of the phone to swap in a new battery or replace the base with a chunkier version for taking photos or an audio adaptor for better-sounding music. It also has a high-resolution (16MP) camera with dual lenses – one wide-angle and one for portraits. It has a 5.3-inch display which, like the Samsung phones, permanently displays the time.
10. Pixel XL Phone by Google: £719.99, Carphone Warehouse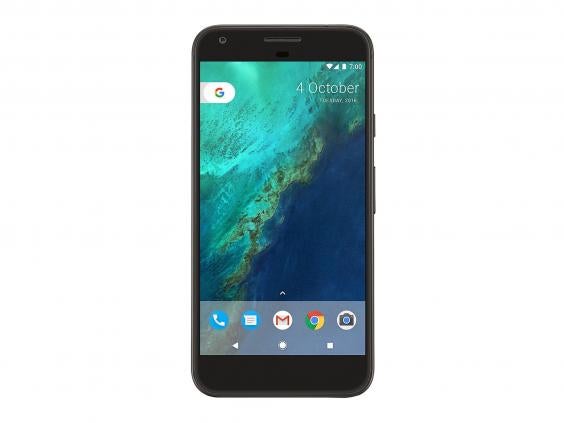 This is the first smartphone entirely designed by Google and it's great. It's the first to feature a new, advanced voice-activated helper called Google Assistant, for a start. It has a great 12MP camera, decent battery life and a fast fingerprint sensor on the back of the phone. If the 5.5-inch display is too big, there's a smaller version with a 5-inch screen.
Verdict
The latest phones from Apple bring some new features. Mostly though, they just do everything more effectively than their rivals, whether Apple got there first or not. The Honor 8 offers the best balance between power and value, though if you're a Windows user, the Lumia 950 is will be a familiar experience and it's exceptionally well-priced.
An earlier version of this article included the Samsung Galaxy Note 7. However, since production of the handset has ceased, we have altered the list accordingly.
IndyBest product reviews are unbiased, independent advice you can trust. On some occasions, we earn revenue if you click the links and buy the products, but we never allow this to bias our coverage. The reviews are compiled through a mix of expert opinion and real-world testing