The Independent's journalism is supported by our readers. When you purchase through links on our site, we may earn commission. Why trust us?
9 best English-made men's shoes
Invest in luxe footwear crafted close to home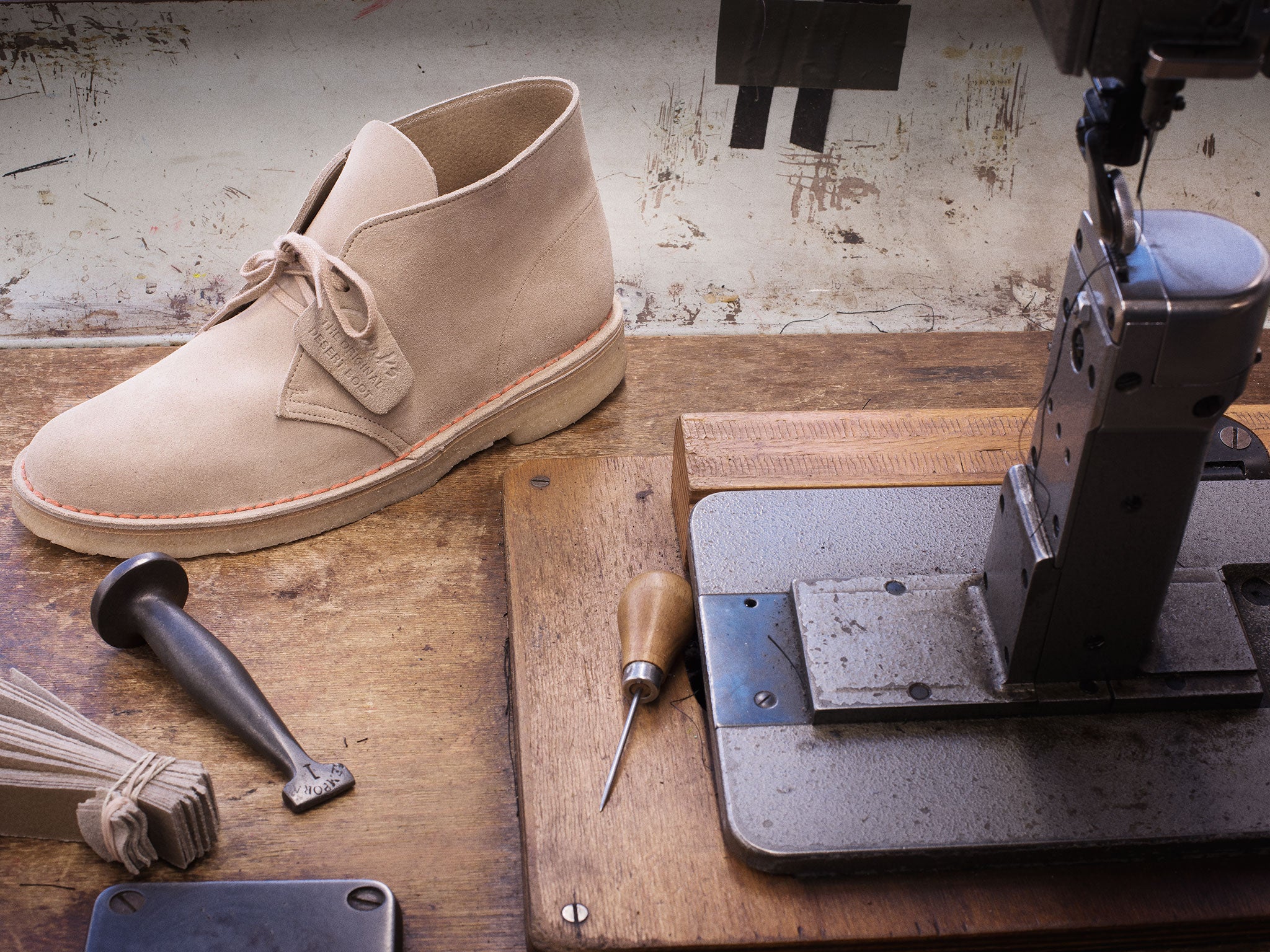 Some of the best shoes in the world are still being made in England, and they come with history, too. Many are made in their original factories to this day, including a high proportion in Northamptonshire. The county was a footwear-makers' hub, thanks to the area's plentiful supply of the oak bark and water needed in the leather tanning process, as well as more than its fair share of cattle markets. Plus, it was well-connected with trade links.
A number of the shoes on this list are made using traditional methods, including the Goodyear welting technique – when a strip of leather (or "welt") is sewn around the bottom edge of the shoe, attached to the upper and insole, and then sewn to the outer sole – rather than using glue. This results in long-lasting, weather resistant pairs, with replaceable soles so the shoes have the potential to last years. The pairs on the list are all lovingly crafted by established brands, using the highest-quality materials.
1. Loake Mulligan: £185, Loake
These traditional brogue derby boots are hand-crafted in the same Kettering factory the family-run shoemakers have had since 1894. They're typical of the brand's durable, comfortable but stylish footwear; made from waxy brown leather, these feature a tough 'Commando' rubber sole and are available in half sizes from 6-13.
2. Dr Martens Arthur Boot: £200, Dr Martens
From Dr Martens' special 'Made in England' range, these boots were created in its original Northamptonshire factory. They are also hand-polished to get that high shine but like the classic DMs, they're made using the long-lasting goodyear welt technique and have the same comfy air-cushioned sole. Choose from tan, merlot and black.
3. Barker Alderney: £365, Barker-shoes
Released as part of Northamptonshire-based Barker's Anniversary Collection, these are seriously smart yet understated leather-soled shoes. With fine punched detail around the lace and heel, they have a minimalistic look but thanks to the Goodyear welted method, they're a durable pair. Also available in black.
4. Clarks Desert Boot: £250, Clarks
When you think of Desert Boots, you think of Clarks. Why? The brand introduced the shoes – hard-wearing, crepe-soled suede boots inspired by those worn by Army officers in Burma – to the world. This limited-edition pair was released earlier this month; in their original sandy colour with orange stitching, made from premium Charles F. Stead suede – the Leeds-based family tannery who supplied the material for the first-ever Clarks Desert Boot 65 years ago. They're every bit as comfy and durable as the originals.
5. Grenson Albert: £410, Grenson
These are a classic and surprisingly comfortable brogue cut made from smooth calf leather. The detail around the collar makes them so easy to slip on and off. The shoes are hand-crafted entirely in the Grenson factory in Northamptonshire using the goodyear welted process and are also available in black and "burnt pine".
6. Church's Darwin Calf: £395, Church-footwear
Though it was taken over by Prada in 1999, each pair of Church's shoes, such as these classic black leather loafers take 8-10 weeks to manufacture and are still made in its Northampton factory. These have a leather sole and are made using the Goodyear method. They also come in a rich dark brown.
7. Cheaney Arthur III Brogue in Plough Suede: £299, Cheaney
Part of the 125th Cheaney Anniversary Collection, these suede brogues are a contemporary twist on a classic. Fully hand crafted in their Northamptonshire factory, these have a quality Goodyear welted leather sole, are leather lined and unlike some on the list, they come in half sizes from 6-12. This pair will are a more casual alternative to some of the more formal pairs on the list.
8. Tricker's Lambourn: £390, Trickers
If you're after a pair of jodhpur-style boots, these from the family run business are a superior pair. Leather-lined with a stitched leather sole, they pull on, come in brown or black and go up to a size 13.
9. Crockett & Jones Hallam: £365, Liberty
A classic oxford shoe with a straight toe cap, these are Crockett & Jones' most popular shoes from their men's main collection for good reason – they're durable (they use the Goodyear method), comfortable and will last you for years. These are available in four shades, including this "espresso" suede.
Verdict:
It's a hard call to make, but for the price we'd go with the Loake Mulligan's. From trousers to chinos to jeans, those brogue boots really do go with everything, especially in the deep dark brown colour they come in.