The Independent's journalism is supported by our readers. When you purchase through links on our site, we may earn commission.
15 best healthy cookbooks: Easy recipes to take with you into 2022
We looked for highly nutritious dishes to help keep your resolutions sustainable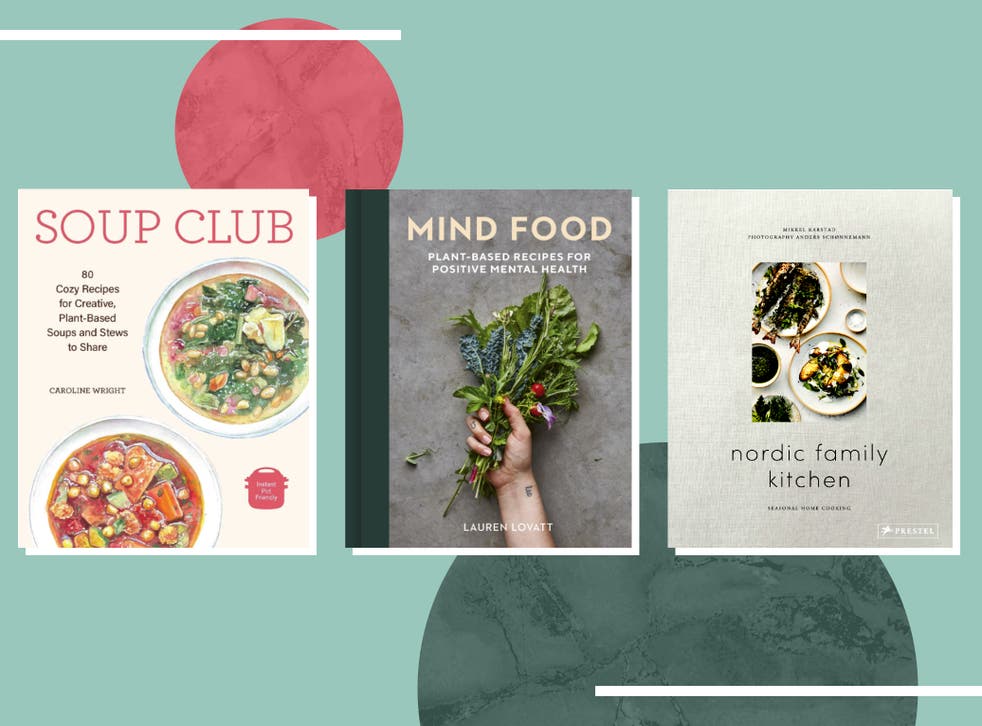 It used to be that new year healthy-eating kicks were framed as punishment for an indulgent December. But it doesn't have to be all doom and gloom – thankfully there is new breed of recipe books that aim to empower you to make the right choices for you, but which can still help you take advantage of the metaphorical clean slate that January can offer.
We have found a wide range of titles that will give you the inspiration you need to start whipping up healthy – and tasty – meals.
We know that healthy means something different to everyone, so we wanted to ensure we captured this in our round-up. Whether you're trying to increase your superfood intake, hoping to improve your gut health or just need some new inspiration, we have something for every requirement.
We were looking for nutritious, unique and flavoursome recipes throughout, but we have also included a completely gluten-free cookbook, a number of vegetarian and vegan options and some more niche contenders – check out the Nordic Family Kitchen (£20.61, Amazon.co.uk) and The Latin American Cookbook (£35, Waterstones.com), as each is brimming with vibrant, nourishing meals.
And with our social calendars looking a lot less busy, January can be a great time to get in the kitchen and experiment with different ingredients and recipes. A well-balanced, nutritious diet can boost both your physical and mental health, and from the below cookbooks, we think that healthy eating never looked so appetising.
Read more:
Over the course of two months, we picked out two or three recipes from each cookbook to sample. We were looking for highly nutritious, healthy recipes including low-calorie meals, dishes packed with superfoods, and those that will get you on your way to five a day. Our top priority throughout was always flavour. The recipes had to be clear on both ingredients and instructions, and we were looking for a bit of creative flair too, whether that was via a fascinating backstory, bright and colourful pictures, or a unique niche.
Register for free to continue reading
Registration is a free and easy way to support our truly independent journalism
By registering, you will also enjoy limited access to Premium articles, exclusive newsletters, commenting, and virtual events with our leading journalists
Already have an account? sign in
Register for free to continue reading
Registration is a free and easy way to support our truly independent journalism
By registering, you will also enjoy limited access to Premium articles, exclusive newsletters, commenting, and virtual events with our leading journalists
Already have an account? sign in