The Independent's journalism is supported by our readers. When you purchase through links on our site, we may earn commission.
8 best left-handed stationery for kids to make life a little bit easier
With few resources out there to support left-handed children in their learning, these items are gamechangers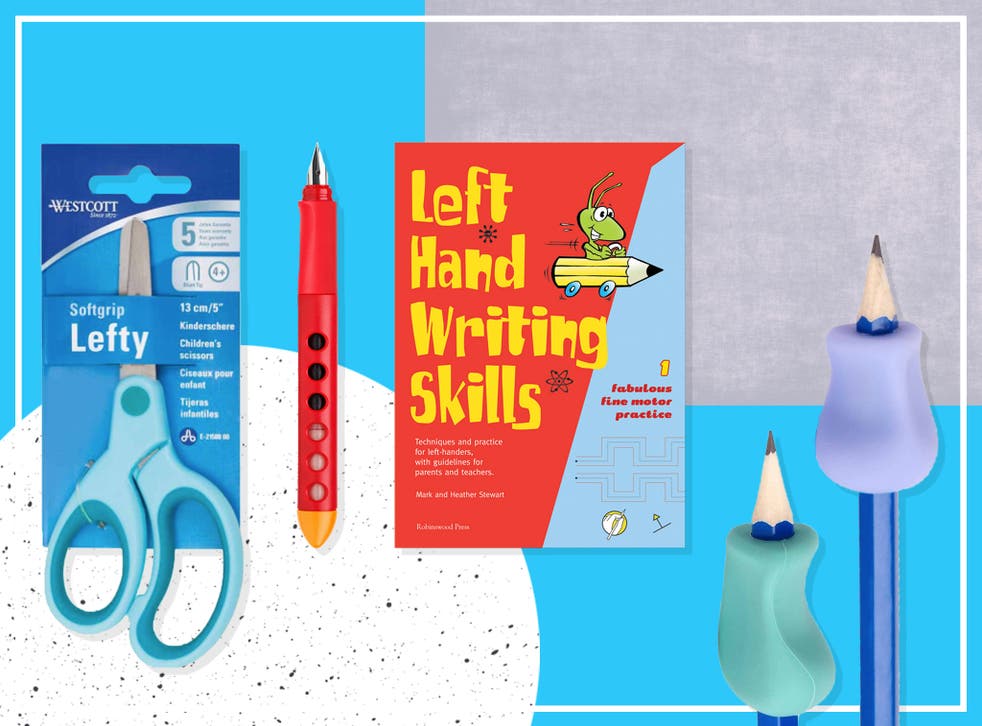 Helping children learn to write can be a challenge. But no matter how willing and able a left-handed child is, their experience will be harder in a world designed for right-handers.
Historically, left-handedness has reams of negative connotations. The English word "left" is derived from the Anglo Saxon word "lyft", which meant weak, and we also say "two left feet" when we speak of someone being malcoordinated.
Until as late as the 1980s in western society, it was common to try to "stop" people from being left-handed by forcing children to use their right hands. Some people raised in Britain recall having their left hand tied behind their backs to prevent them from using it.
This stifling of a natural compulsion which caused frustration and lack of confidence in children at such formative ages has thankfully stopped. That said, today it is really important for left-handed children to be supported as much as possible to prevent them from feeling clumsy or less able than their right-handed counterparts who make up the status quo.
In terms of writing, left-handers have to push a pencil or pen which can lead to smudging and their hands will often curl around the top of a page as they write.
Read more:
How we tested
So, we put a range of pens, learning pads, and other stationery essentials to the test to see how far things have come. We wanted to find tools that would help with grip, flexibility and movement, as well as literature that would make learning as a left-hander much easier.
The best left-handed stationery kits for 2021 are:
The verdict: Stationery for left-handed kids
We think that the Stabilo EASYergo mechanical pencil is a total essential for left-handed kids learning to write. It feels grown-up and exciting as well as being comfortable to hold. We also recommend the Left hand writing skills book not only for the activities but for the endless practical advice.
Voucher codes
For the latest offers on stationery, try the links below:
Get organised and stay productive with the best stationery subscription boxes
Register for free to continue reading
Registration is a free and easy way to support our truly independent journalism
By registering, you will also enjoy limited access to Premium articles, exclusive newsletters, commenting, and virtual events with our leading journalists
Already have an account? sign in
Register for free to continue reading
Registration is a free and easy way to support our truly independent journalism
By registering, you will also enjoy limited access to Premium articles, exclusive newsletters, commenting, and virtual events with our leading journalists
Already have an account? sign in