The Independent's journalism is supported by our readers. When you purchase through links on our site, we may earn commission. Why trust us?
Christmas tree buying guide: everything you need to know
Real or artificial, upside-down, potted, pre-lit or pop-up? This is our guide to the buying the best Christmas tree for your home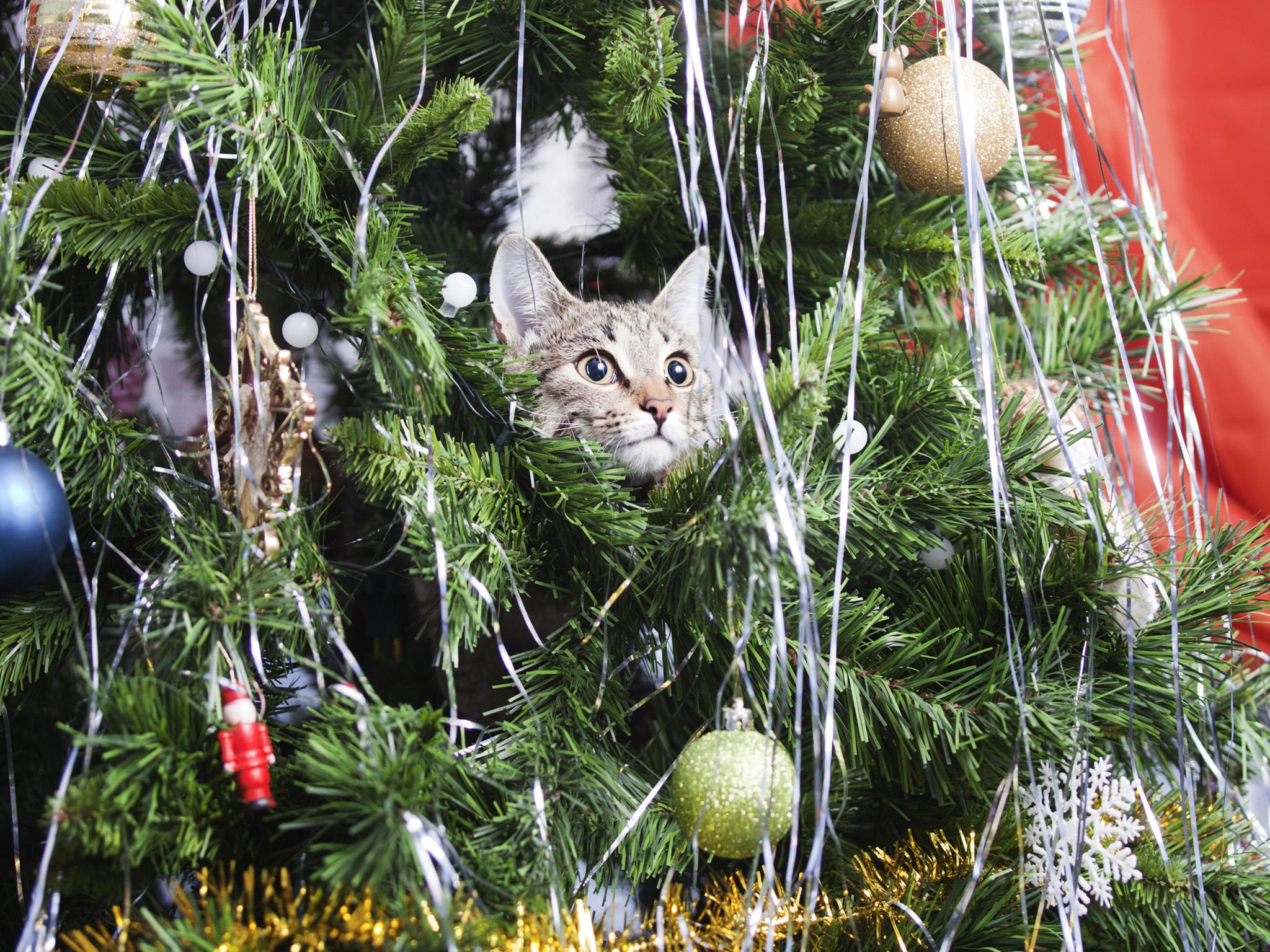 There are a huge variety of Christmas trees on the market – half-trees anyone? – but with our comprehensive buying guide, you'll easily find the right one for you.
Should you buy an artificial or a real tree?
Evergreen fir trees have been used for thousands of years by both pagans and Christians to symbolise living nature in the dead months of winter. So while your white plastic tree won't cut it in maintaining this tradition, for practical reasons of cost, convenience and comfort, many people prefer to opt for artificial. You'll miss out on the natural pine scent but also on hoovering up the needles. However, by arming yourself with our top tips you can avoid the real tree pitfalls.
What's the best type of real tree to buy?
Choose between spruces, firs and pines. The Norway Spruce is traditionally a popular choice with its rich green colour and pine fragrance. The Blue Spruce will hold its needles better but can be pricklier. The Nordmann Fir is a more expensive option but looks lush and luxurious and has good needle retention. The Fraser fir has a similar appearance to the Norway Spruce but is slightly narrower, making it a good space-saving option, as is the Serbian Spruce, with a slender shape and thin branches. The Scots pine, Scotland's national tree, has strong branches, great for supporting heavy decorations.
Where should you shop, and can you buy it online?
You'll find the biggest selection of artificial trees online, everything from budget starter models to pre-decorated, pre-lit, snow-dusted, upside-down and easy-assemble pop-up designs in a range of colours and styles. Space-saving options include half trees, which sit flush to the wall, corner trees and twigs for compact spaces.
But when it comes to real trees, it is advisable to buy from a local grower and see before you buy. The British Christmas Tree Growers Association (BCTGA) has a tool that allows you to search Christmas tree sellers across the UK, or just visit your local garden centre, nursery or DIY store. Most retailers offer a delivery service, many will also allow you to reserve online for collection.
When should you buy it?
Etiquette and practicalities come into play here and you may be the talk of your neighbourhood if your tree goes up in mid-November. Traditionally, trees were not displayed until Christmas Eve, but conventional wisdom suggests the first or second weekend in December is ideal.
The BCTGA says it's fine to buy your tree from December 1, as the expected life of a cut tree is about four weeks, though some may last six. If you want an early tree, a Nordmann Fir is the best option with its non-drop needles.
Needlefresh, one of the largest suppliers of real trees in the UK, reminds us that British trees enjoy regular rainfall and will be fresher when they reach their destination.
What should you look for when buying a real tree?
It's very important to check your tree for freshness before you buy – give it a shake or drop it from a few inches above the ground to ensure that most of its needles stay intact. If more than a few needles drop off, it has not been freshly cut and won't last as long.
A Norway Spruce should have a pleasant pine scent but bear in mind that a Nordmann Fir will have a subtler fragrance – this does NOT mean that it's less fresh.
Take a tape measure with you when you shop, having measured the height of your ceiling and floor space before you go. Allow enough space between ceiling and top of the tree for a tree topper and enough space at the bottom for the stand. Needlefresh recommends allowing about 40cm between tree topper and ceiling and about 15cm for the stand.
Trees that are pre-netted may not last as long because the net can strain the branches, causing dehydration. Remember, that net can also hide a multitude of sins, so choose one that you can examine freely and only net it to transport home.
How can you buy eco-friendly?
Real trees have much lower carbon footprints than artificial Christmas trees. The Carbon Trust estimates that a 2-metre artificial tree has a carbon footprint that is more than twice that of a real tree that ends its life in landfill, and more than ten times that of real trees that are burnt.
Horticulture Week points to the environmental benefits that have driven a surge in pot-grown Christmas trees in recent years. These trees have been grown for at least one season in their pots and normally grow to about three feet tall. The BCTGA advises planting these trees out after Christmas for best results. Alternatively, they can be left to grow in their pots but re-potting to a bigger pot will give better results.
How should you care for your tree to keep it looking fresh?
After purchase, leave your tree outside in a sheltered place, preferably standing in water, until you are ready to decorate it.
Mount the tree in a stand with space for water or a bucket filled with small rocks. If using a stand, ensure it fits your tree and avoid paring the trunk to fit. The team at RealChristmasTrees.org advise that the outer layers of wood are the most efficient in taking up water and should not be removed.
The Royal Horticultural Society recommends cutting about an inch off the bottom of the trunk to help it absorb moisture. Water your tree regularly – it will absorb much more water than you think so check it daily over the festive period.
Potted trees should be kept in a cool room and brought indoors as late as possible – the weekend before Christmas is ideal says the RHS.
And remember, the cooler the room, the better your tree will like it. At the very least avoid placing it right beside a radiator or fire.
Caring for your tree: common myths
Don't cut the tree base at an angle, in a V-shape or drill a hole in the base, say the experts at Needlefresh. Contrary to popular opinion, these methods do not help water absorption and they may make the tree unstable.
Don't add anything to the water - sugar, soft drinks, floral or tree preservatives will not aid freshness.
What decorations should you avoid?
Heavy decorations on a slender tree will drag down the branches and you should also avoid low-hanging baubles in a house with pets or babies, as inquisitive hands or paws may topple the tree.
How much will it cost?
Expect to pay around £50 for a full-size real tree, though prices vary around the country. Remember if a real tree is priced exceptionally low, it's unlikely to be top quality and you may find it drooping by Christmas.