The Independent's journalism is supported by our readers. When you purchase through links on our site, we may earn commission. Why trust us?
10 best winter hair products
Have your locks suffered in the cold weather? Try a rejuvenating remedy to rescue your do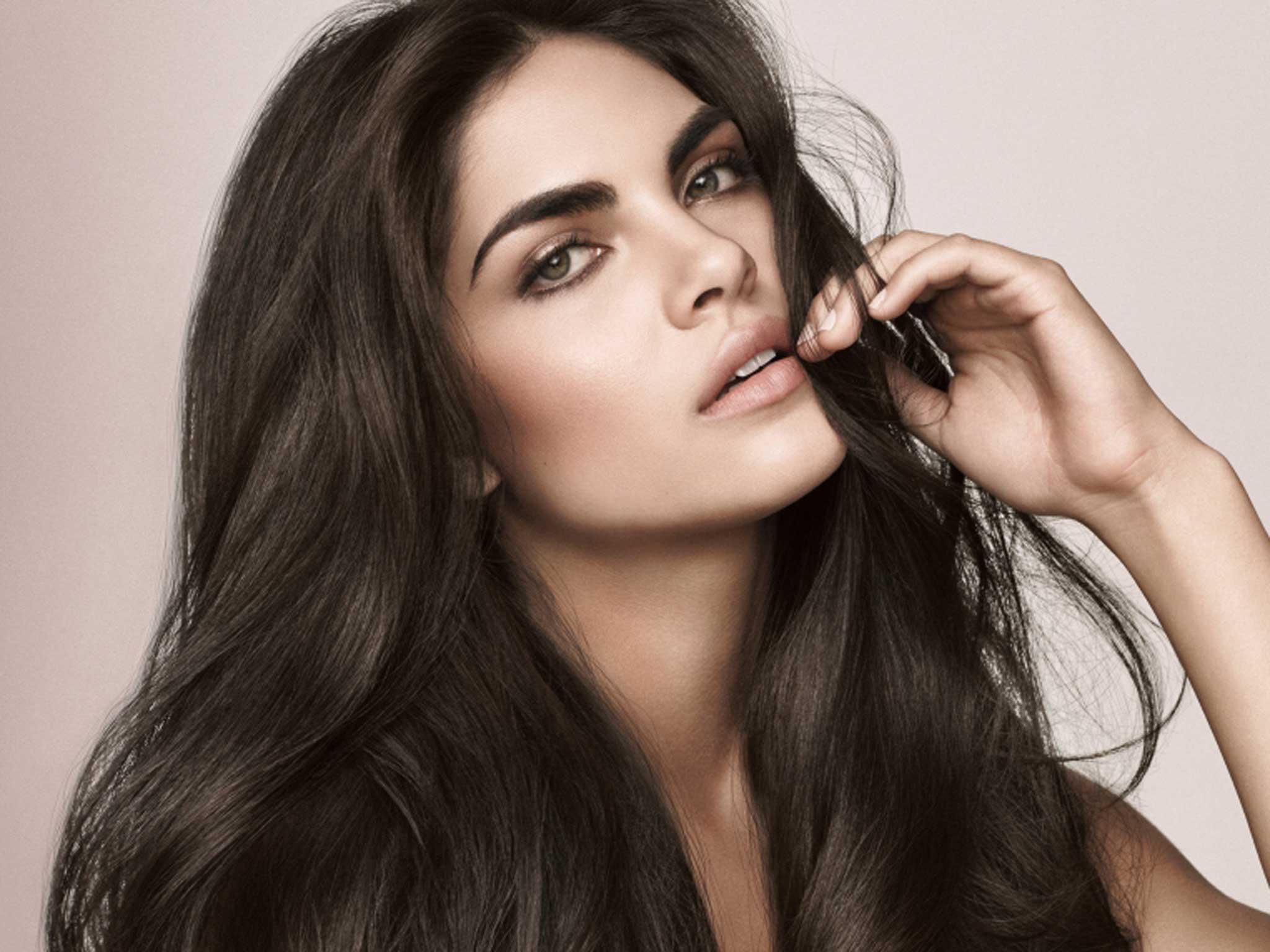 Hair is more likely to get damaged in wintery weather due to dryness, which can lead to split ends and breakage. Products can help combat damage and we've tried and tested a range on our tresses to bring you the most effective.
1. Nourishing Moisture Oil Treatment: £32.50 for 125ml, Macadamia Hair
Macadamia natural hair oil is a hydrating blend of argan oil and macadamia - mixing the two oils together, it becomes a hair treatment like no other. It provides light moisture and repairs damaged tresses, while also strengthening them. The Vitamin E in the oil nourishes hair and protects it from heat. Only the smallest amount is needed for it to perform and for daily users it will last you months. We found this one great for taming frizzy hair, leaving it smooth and smelling gorgeous.
2. Paul Mitchell The Detangler: £13.95 for 300ml, Look Fantastic
If you've experienced broken bristles while trying to brush your barnet, The Detangler is for you. It is a rich conditioner that leaves your hair feeling silky smooth and smells great too. Only the smallest amount is needed for conditioning, so you'll get your money's worth. The ingredients include grape seed oil, which provides instant detangling for all hair types as well as preventing moisture loss.
3. Nuxe Huile Prodigieuse: £19.99 for 100ml, All Beauty
Huile Prodigieuse is a fast-absorbing, multi-usage oil for your face, body and hair, which should put an end to dry and lifeless-looking locks. The product contains a combination of plant oils and Vitamin E, which help repair and soften your hair, as well as adding a shimmering gloss. For best results, spray the oil only once onto your finger tips and then run them through your hair.
4. Aveda Damage Remedy: £23 for 100ml, Look Fantastic
Hair dryers, straighteners, curlers and heated stylers may make your hair look great temporarily, but they can harm it in the long term. Fear not, however, as this daily leave-in hair repair treatment by Aveda will go some way to undoing the damage. Aveda's products include plant essences and pure oils that are ethically sourced. Damage Remedy comprises wheat protein, which helps protect your hair from heat styling and Quinoa protein to repair damage and strengthen each strand. This product is excellent for restoring a healthier foundation for easier styling.
5. OGX Coconut Milk Shampoo: £6.99 for 385ml, Boots
Organic coconut milk, light coconut oils that don't weigh your hair down and ultra-whipped egg white protein are the main ingredients in this shampoo. It helps you stay in control of unruly hair and keep it hydrated for longer, leaving it free from dryness and wonderfully soft. Your hair will smell heavenly afterwards - it's like a trip to the tropics in a bottle.
6. Redken Extreme Length Sealer: £10.85 for 50ml, Look Fantastic
This sealer aims to improve the appearance of split ends and contains a protein blend that provides lightweight conditioning. It's also enriched with biotin, which helps hair get healthier and grow quicker. A built-in application brush allows you to apply the sealer easily and efficiently, and it left our hair feeling stronger from root to tip in around to two weeks.
7. Aussie 3 Minute Miracle Winter Remedy Deep Treatment: £4.99 for 250ml, Superdrug
This winter hair remedy from Aussie is a deep-conditioning treatment for dry, damaged and lifeless hair. It can be used as a substitute for conditioner and includes Australian ginseng extract, which stimulates hair growth. The deep treatment should be used at least three times a week for the quickest. We found this left our hair looking radiant and with smooth ends. However, this product is limited edition so grab it while you can.
8. Garnier Ultimate Blends Sleek Restorer Shampoo: £3.89 for 400ml, Tesco
This shampoo, enriched with coconut oil and cocoa butter, is a deliciously scented formula that transforms dry, frizzy tresses into super-soft and smooth hair. We found it left our hair smelling like coconut, shea and cocoa butter, leaving a chocolatey scent for around three days after use. There's an excellent accompanying conditioner, too.
9. L'Oréal Elvive Full Restore: £3.40 for 100ml, Boots
L'Oréal's leave-in treatment for dead-ends and damaged hair aims to reduce the appearance of split ends and prevent breakage. Hydrolysed wheat protein helps to cover the hair fibre, leaving it looking healthier and hydrated. The rich conditioning formula provides ample protection, and holds its own against the more expensive options.
10. John Masters Organics Conditioning Mist: £24 for 125ml, Planet Organic
This strong and powerful leave-in mist is a must have for us this winter. Taming your tresses with each spray, it increases hair manageability and untangles while eliminating frizz. The key ingredients are green tea extract, calendula and broccoli seed oil and rosemary extract. These elements are rich in antioxidants and act as a natural antibacterial, they also protect the scalp and hair. The mist aims to stimulate hair growth and add volume and shine.
Verdict
Paul Mitchell's The Detangler is excellent for reducing split ends and creating softer tresses, but the Macadamia natural oil is our top pick for its rich infusion of blended oils and irresistible scent. Longer hydration and moisture is what we truly need this winter, which the Macadamia offering delivered.