The Independent's journalism is supported by our readers. When you purchase through links on our site, we may earn commission.
6 best men's leather jackets that will be your next wardrobe staple
From all-time classics of the genre to modern essentials, channel your inner Brando with these picks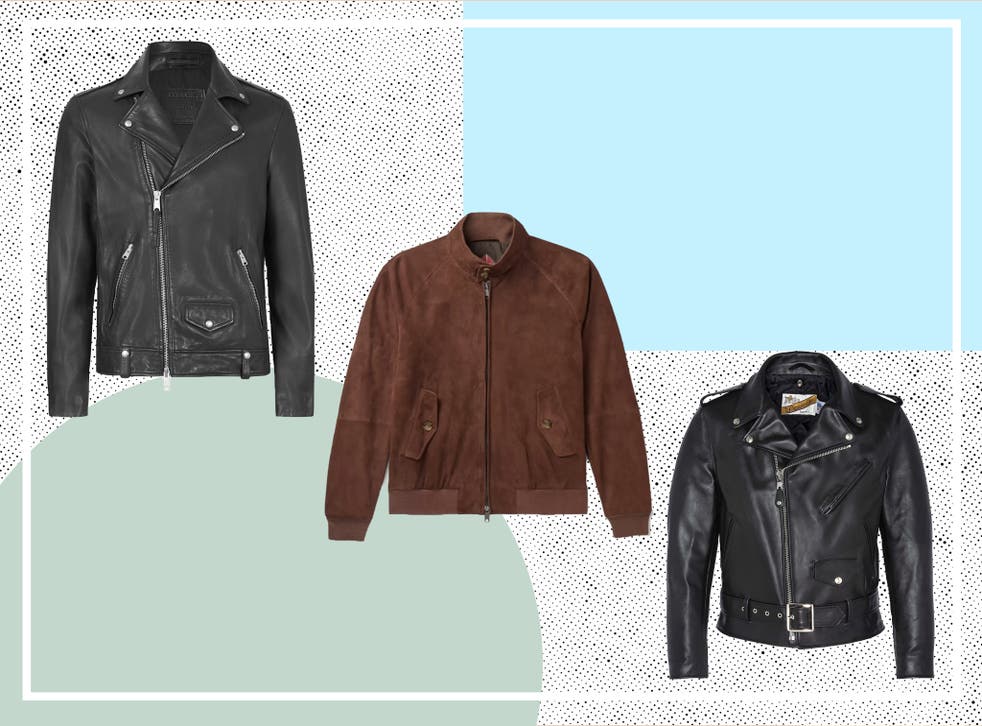 The leather jacket: a sort of Schrodinger's coat. It exists simultaneously as both the coolest and the most unequivocally uncool garment on the face of the earth.
Get it right, you're Marlon Brando. Miss the mark, and that effortless street cred is nowhere to be found.
But the leather jacket doesn't have to be a quantum paradox. The key to ensuring you look badass rather than, well, just bad and an ass, is confidence.
And confidence comes naturally when you know you have the perfect leather jacket to begin with.
How we tested
With that in mind, we got up close and personal with some of the best options on the market and detailed our findings below. We were looking for high-quality materials and construction, a great fit, and timeless style appeal.
Read more:
From all-time classics of the genre to modern essentials, these are the best leather jackets for men in 2021.
The best men's leather jackets for 2021 are:
The verdict: Men's leather jackets
A classic biker jacket is a must-have for any style-savvy guy and the AllSaints Milo jacket offers high quality materials, a flattering fit, phenomenal attention to detail and a price tag that isn't too crazy as far as leather jackets go.
Voucher codes
For the latest offers on fashion and men's clothing, try the links below:
Once you've got your jacket sorted, check out our edit of the best shirt brands for men
Register for free to continue reading
Registration is a free and easy way to support our truly independent journalism
By registering, you will also enjoy limited access to Premium articles, exclusive newsletters, commenting, and virtual events with our leading journalists
Already have an account? sign in
Register for free to continue reading
Registration is a free and easy way to support our truly independent journalism
By registering, you will also enjoy limited access to Premium articles, exclusive newsletters, commenting, and virtual events with our leading journalists
Already have an account? sign in