The Independent's journalism is supported by our readers. When you purchase through links on our site, we may earn commission.
Best sustainable men's clothing: The fashion labels to know
There's never been a more important time to use our consumer buying power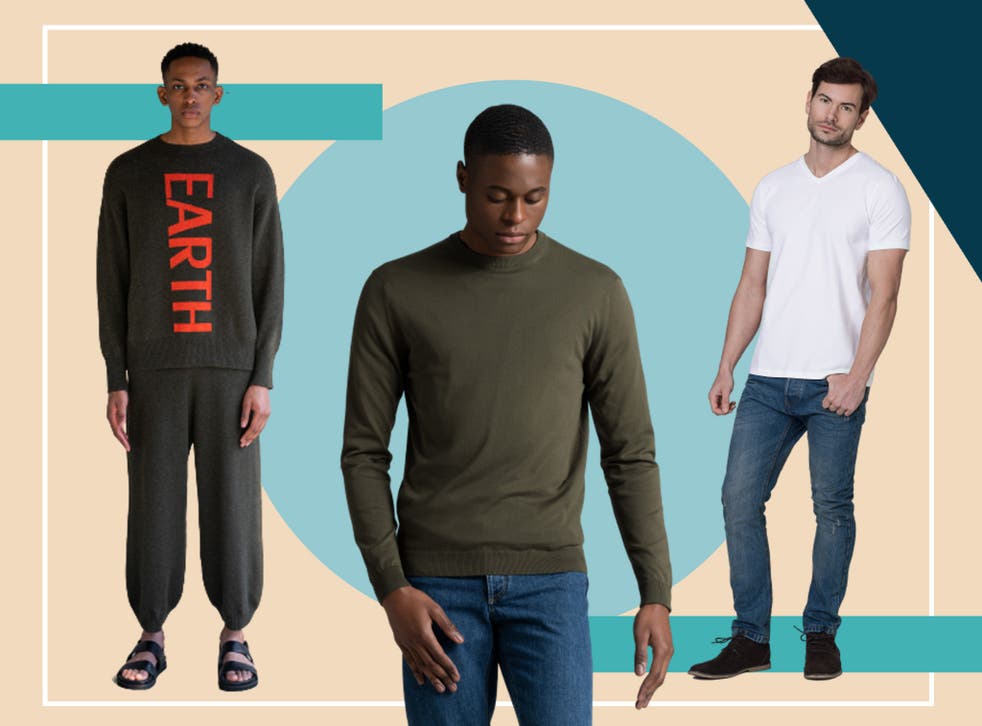 Fashion is a form of self-expression. Of course, the look and feel is important but these days, even more so, is what the brand you are wearing stands for.
The Fashion Transparency Index, released in July by Fashion Revolution, reveals that the majority of major fashion brands – a staggering 99 per cent – do not disclose the number of workers in their supply chain that are being paid a living wage.
This is especially important considering a reported 74 per cent of garment workers in Asia – many already existing on poverty wages – were pushed below the World Bank Poverty Line because of "wage theft" during the Covid-19 crisis, according to the Money Heist report, also released this month.
Together, both of these reports demonstrate that many menswear brands that talk-the-talk when it comes to ethics and sustainability and are not walking-the-walk. But, there are some really great ethical clothing brands for men, who strive to put sustainability and ethical production practices at their core.
Here's our selection of brands that prove that on-trend, stylish design doesn't need to come at the cost of people, the earth – or your wallet. All the brands featured here have completed a comprehensive questionnaire about the ethical standards from workers in the supply chain to sustainable materials.
Read more:
The best sustainable men's clothing brands for 2021 are:
The verdict: Men's sustainable fashion brands
For its uncompromising commitment to fashion and function, style and sustainability, Raeburn is our top pick. However, for its wardrobe staples and challenging the fashion industry, Rapanui has to be a winner, while The White T-Shirt Co hands down wins for the structure and longevity of its T-shirts.
Voucher codes
For the latest discounts on menswear and other fashion offers, try the below links:
If that's still not enough sustainability for you then read this round up of the clothing and accessories brands you need to know about
Register for free to continue reading
Registration is a free and easy way to support our truly independent journalism
By registering, you will also enjoy limited access to Premium articles, exclusive newsletters, commenting, and virtual events with our leading journalists
Already have an account? sign in