The Independent's journalism is supported by our readers. When you purchase through links on our site, we may earn commission.
10 best winter skincare products that hydrate and protect from the cold
Whether you have oily, dry or combination skin, everyone will benefit from one of these multitaskers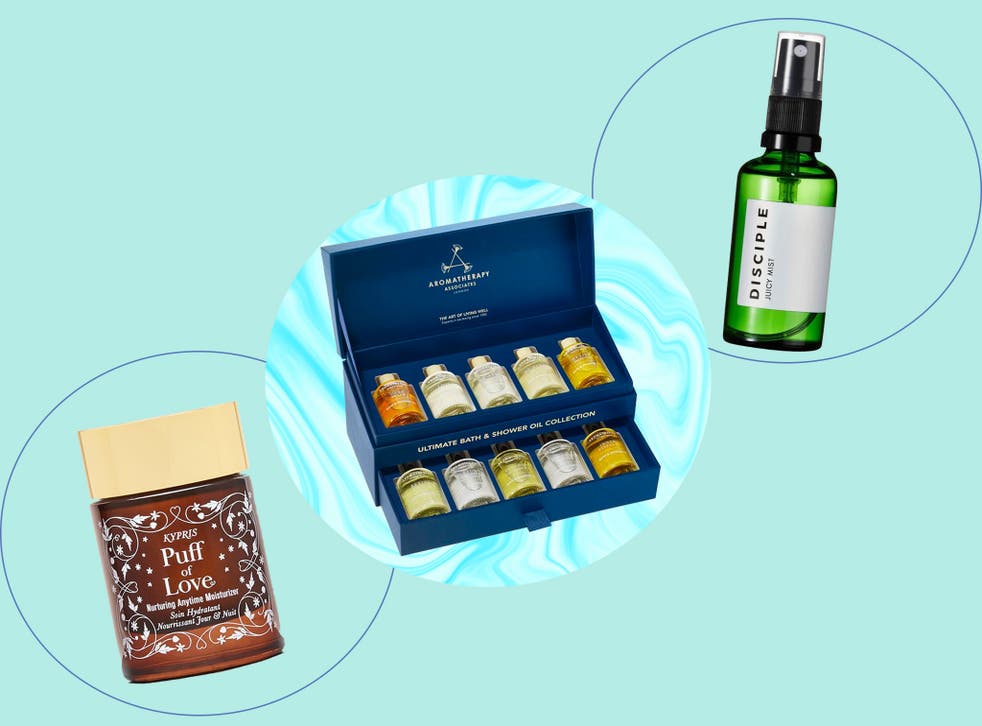 It's hard not to fall for the romance of winter; bountiful cosy nights while crackling fires echo in homes across the land. But the freezing temperatures outside are a whole other story for your skin.
Hit by wind chills and low humidity, your pores are deprived of moisture, leaving your skin feeling drier than usual.
Without the summer glow of the warmer months, it can be harder to mask troubled skin so extra care is needed to replenish and protect it.
Everyone deserves a bit of TLC to kick off the new year and with the continually harsh weather, there's no better time to feed your skin with some hydrating saviours.
Think indulgent, gorgeous and enveloping products that keep your skin feeling as perky as a partridge in a pear tree. Say goodbye to the winter blues with these trusty treats.
You can trust our independent reviews. We may earn commission from some of the retailers, but we never allow this to influence selections, which are formed from real-world testing and expert advice. This revenue helps to fund journalism across The Independent.
Oskia skin smoothing massage candle: £40, Look Fantastic
You know what we love more than a scented candle? A scented candle where the wax turns into massage oil after burning and makes your skin feel pretty darn good.
Oskia's soy, coconut oil and may rose offering puts you in a better mood for a start with a floral but ever so spicy aroma. Once you've suitably drenched the room with its fragrance, the low melting point allows the oil to be dripped onto the skin immediately with no cooling necessary. Full of vitamins and omegas, it leaves skin feeling luxe and supple. It also absorbs nicely so doesn't feel sticky.
We also loved using this as a targeted body balm. When not lit, use a tiny bit on pulse points to bring some calm to moments where you need a lift.
Emma Hardie amazing face moringa cleansing balm, 100ml: £47, Space NK
Classics never go out of style and this is no exception. Emma Hardie's moringa cleansing balm has graced the faces of beauty buffs across the world and continues to garner fans far and wide. It conditions the skin as it cleanses thanks to its grape seed and almond oil base. The famous scent is beyond compare; a joyous peppering of essential oils that work wonders on winter skin. The balm melts effortlessly with excellent emulsifying. Massage in well to dissolve the troubles of your day.
We love switching to this in the colder months as it provides extra nourishment. You can even use it as a quick mask before getting into a steamy bath or shower to help catalyse the actives in the product. This is brilliantly multipurpose and impossible not to love.
DHC olive virgin oil crystal skin essence, 45ml: £32, Look Fantastic
Essences are one of those things people still shrug at. This one might just win the sceptics over. J-beauty behemoth DHC has cracked the ultimate essence code with its new offering. It is literally sparkling in the bottle. This is a serum-type product that blends beautifully onto the skin thanks to the signature ingredient: Spanish olive oil. The perfect pre-moisturising treatment for the rest of your skincare arsenal to sit on, this is a great base to help towards a smooth and soft finish.
Tropic rainforest dew hydration serum, 30ml: £42, Tropic
Not to sound vapid but the packaging is enough to put a smile on your face. From the Australian brains of Susie Ma, the range was inspired by her grandmother and her upbringing in tropical north Queensland. There's love poured into the range with a steadfast angle on green technology. This lightweight, gorgeously hydrating formula has no fillers and is packed with a glorious cocktail of sun-drenched ingredients.
Plant peptides, hyaluronic acid and prebiotics leave skin fed adequately before moisturising while giving you a bouncy base to work with. We'd even suggest this as a moisturising substitute if you're on the oilier side, as there's enough goodies in here to get the job done.
RMS beauty oil, 30ml: £74, Naturismo
Oils are your friend during the winter months. RMS's option is lightweight but potent thanks to the brand's commitment to its craft. Not only is it certified organic; none of the oils have been steam distilled, so you can be assured its bells and whistles are finely tuned. Buriti, rosehip, tamanu and jojoba are all here to bring some comfort and warmth to frozen faces. It'll replenish moisture but also protect from the outside onslaught as well as repair. It's a welcome triple threat.
Anyone will love this but if you suffer from breakouts and run from oils usually, this could be your new go-to. It's much lighter than others on the scene and its clean and green focal point deserves a fist bump.
VENN advanced multi-perfecting red oil serum, 30ml: £95, Net-a-Porter
"VENN's advanced multi-perfecting red oil serum is based on a skincare prescription from Dongui Bogam, an encyclopedic medical book written in the 17th century and listed on Unesco's Memory of the World Register." Wild right? Initial sell aside, this is lush. The deep red serum has a whopping 34 natural botanicals and essential oils that have been cold pressed to get to you in tip-top condition. Just a few drops will keep you hydrated for hours, offering that dewy glow we're all after.
The ingredients list is long but welcomed, thanks to everything earning its place. From milk thistle and carrot to cherry, they all help balance the skin and multitask in tandem. Pop this on in the morning underneath your usual products for extra concentrated goodness.
Votary intense night oil, 50ml: £135, Votary
If you fancy getting onboard with the anti-ageing retinol hype or are plainly keeping up your vitamin A game, winter isn't the best time for such activity. Using chemical exfoliants for the first time during the colder months can throw your skin into an unprecedented wobbly. Using an alternative that packs just as much punch with less irritant risk is a safer bet.
This retinoid derivative is chocked full of nourishing ingredients and is still powerful enough to fight pesky fine lines. Grapeseed, avocado and tomato seed oils calm and soothe skin before bedtime. A little goes a long way with an uplifting scent to aid towards a little serenity in the new year bustle.
Kypris puff of love, 46ml: £198, Naturismo
The latest launch from the holistic powerhouse Kypris not only has the cutest name we've come across in a while, but inside the amber glass jar is a romantic concoction of coconut alkalines, shea butter and hemp seed oil to salvage even the most snowed under skin.
Full of loving botanicals and gentle actives, it's an impressive blend of heavy hitting, natural ingredients. The texture is surprisingly light for such a nourishing formula so is particularly good for those who don't want to feel smothered but want a serious boost. There's a hint of bacillus in here – a fermented ocean extract to help reintroduce radiance to struggling skin. This is undoubtedly expensive, but an investment.
Farmacy honey saviour, 46g: £32, Cult Beauty
Honey is one of the finest hydrators you can find and Farmacy's range is full of the stuff. This literal saviour is a thick, gel balm that absorbs quickly into skin and keeps you protected all day. It also gives a luscious dewy finish which we will happily take during these weather-beaten times. It's multipurpose so you can use it on as a face as an all over treatment or tackle dry patches with a targeted dab. It also works dutifully as a lip salve to save chapped pouts.
Disciple juicy mist, 50ml: £15, Disciple
If you need a pick-me-up as well as moisture, Disciple's offering might be your antidote. The brand fuses ingredients that work in synergy with lifting our spirits as well as our faces. Juicy mist is pretty much what it says on the tin. A handy hyaluronic acid-infused spritz with orange blossom water to refresh you throughout the day on the go. It can also be used as a toner or make-up rejuvenator for those wanting a dewy boost. It's all natural, all clean and all good. Perfect for those with blemish-prone skin or those who want to try a new tactic when combating excess oil.
Aromatherapy Associates ultimate wellbeing bath and shower oil collection: £65, Boots
Face the new year head on with a pampering beyond compare via these delicious drawers from Aromatherapy Associates. The aromatic alchemist has curated a set of 10 mood-enhancing, therapeutic bath and shower oils for day and night. Its bestselling blends are present, from "inner strength", which we could do with any time of year, to "deep relax".
The scents are powerful enough to find their way around the house from a simple capful in the bath. Alternatively you can try the brand's tested ritual by massaging the oils into the torso and stepping into the shower or bath for an at-home spa fiesta. It's a perfect gift for anyone new to Aromatherapy Associates and will equally satisfy any aficionado who likes a bit of luxury.
Sol de Janeiro Brazilian 4play moisturising shower cream, 385ml: £21, Harvey Nichols
We'd love to soak in the bath every night if we could, but since the shower is most people's daily option, we need some goodies there too. Luckily there's this summer-in-a-bottle product from Sol de Janerio to quench your skin's thirst. The signature caramel-pistachio scent is to die for with the cream lathering up an absolute treat. The cupuacu butter and coconut oil leave skin suitably smooth and nourished.
It's full of wonderful fatty acids to lock in moisture. This is particularly lush if you're not a fan of slathering on body creams to keep you intact as it gives your skin a good kick without the residue. So if you can't make it to Brazil this winter, samba in the shower it is.
The verdict: Winter skincare products
Oskia's multitasking body buffer candle is a real treat. DHC will convert anyone who thinks essences aren't a thing while Farmacy is first aid from the queen bee.
Register for free to continue reading
Registration is a free and easy way to support our truly independent journalism
By registering, you will also enjoy limited access to Premium articles, exclusive newsletters, commenting, and virtual events with our leading journalists
Already have an account? sign in
Register for free to continue reading
Registration is a free and easy way to support our truly independent journalism
By registering, you will also enjoy limited access to Premium articles, exclusive newsletters, commenting, and virtual events with our leading journalists
Already have an account? sign in