The Independent's journalism is supported by our readers. When you purchase through links on our site, we may earn commission.
Menstrual Hygiene Day: From tampons to CBD oil, everything you need to get through your period
Managing your cycle is no easy feat, so here are some products that could help, from organic tampons that are kinder to your body to pain relief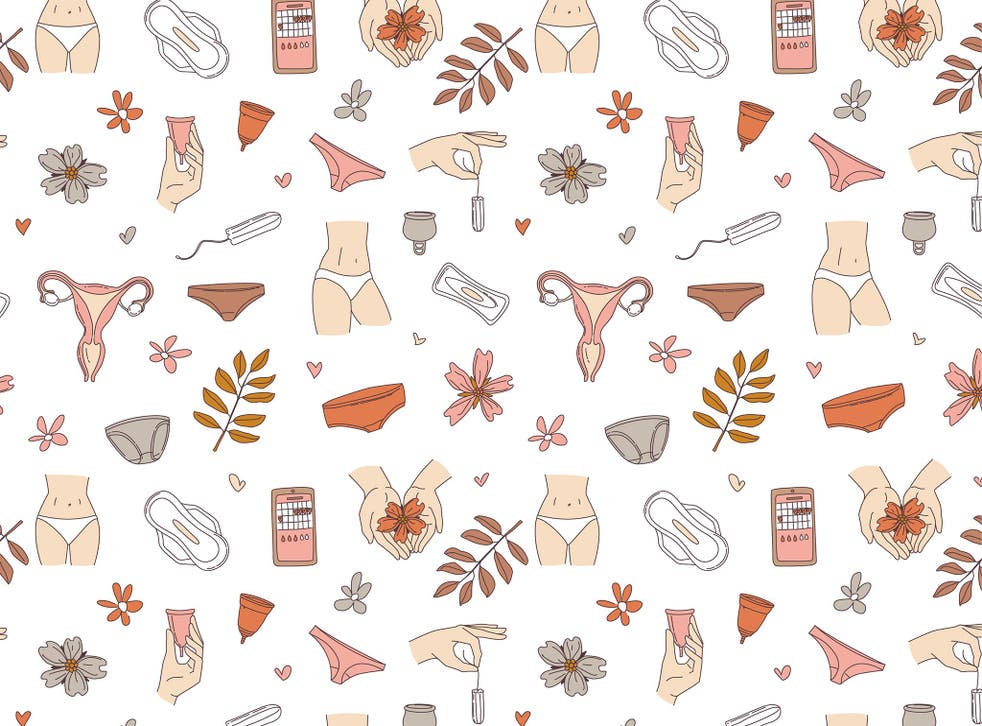 Menstrual Hygiene Day (MH Day), celebrated on 28 May, has been a worldwide event since 2014. It's an opportunity to tackle issues such as period poverty, the stigma surrounding periods and raise awareness of the importance of menstrual hygiene.
It was started by a German non-profit organisation, WASH United, which works to end the global sanitation and hygiene crisis, focusing on menstrual hygiene and human rights. Its aim is that by improving access to education and hygienic menstrual products, women and girls around the world can reach their full potential.
While in the UK there have been great strides towards eradicating period poverty, it's still a widespread issue, with 49 per cent of girls in the UK having missed a day of school due to periods and one in 10 women aged 14 to 21 not able to afford period products.
Amika George, a 20-year-old period poverty activist, has tirelessly campaigned for the government to provide free period products for girls in school and in early 2020, the Department for Education launched a fully funded scheme making free period products available to all schools and colleges in England.
This year's MH Day theme recognises the global impact of coronavirus, with the organisers encouraging people to use hashtag #PeriodsInPandemics to show that periods do not stop during a time of crisis.
A Menstrual Hygiene Day bracelet has been created as part of the campaign, with a guide here on how to make your own using beads, paper or fabric as a symbol for menstruation.
Made with 28 beads representing the average duration of the cycle, with five red beads to symbolise the average days of bleeding, the aim of wearing the bracelet is to help end period stigma and show that periods are nothing to hide.
You can also download a bracelet GIF to post on social media too if you don't have the materials to make one yourself. The campaign suggests using the hashtags #ItsTimeForAction and #MHDay2020 for your post.
Another way to get involved is by donating to charities working towards ending period poverty like ActionAid which works with communities in Asia, Africa and Latin America to improve access to toilets, showers, sanitary products and education for girls about periods and sex.
There's also plenty of products to explore, from eco-friendly options such as menstrual cups or period pants, to tampon subscription boxes you can treat yourself to or gift to someone else.
Here's how you can make small changes to your period this Menstrual Hygiene Day.
You can trust our independent round-ups. We may earn commission from some of the retailers, but we never allow this to influence selections. This revenue helps us to fund journalism across The Independent.
Period products
Sustainability is a common concern in our beauty routines and diet, and there's a growing focus on cutting down our single-use plastic consumption in our periods too.
It's a pressing issue for the environment, as every person that menstruates uses between 11,000 and 16,000 tampons and pads in their lifetime, equating to 200kg of product that could end up in landfill.
In the UK alone, more than 4.3bn disposable menstrual products are used every year, 1.3bn of which are plastic tampon applicators.
In fact, a box of conventional tampons contains almost as much plastic as five carrier bags. The menstrual products flushed down the toilet (a complete no-no) end up at the beach and equate to a fifth of the most common items found in European beaches.
To help you find the best products for a greener cycle, we tried and tested the best eco-friendly period products here.
We were impressed with this DAME reusable applicator set (DAME, £24.99) which according to the company, will last for a decade. The applicator is made out of BPA-free medical-grade "mediprene", with antimicrobial properties, meaning it's self-cleaning and you only need to run it underwater. If you feel like you need to clean it more, you can use mild soap.
Our reviewer found it easy to use, though at first, it can be a bit confusing. You have to remove the cap from the applicator, pull out the string from the tampon, insert the tampon in the applicator (with the string) and then push the bottom part of the applicator to insert.
She called it "an easy transition to an eco-friendly product and one that doesn't pretend to be sweet and colourful." The kit, featuring the tampons and applicator, comes in a tin container as well as a little cotton pouch so you can carry the applicator and a few tampons in your bag.
The tampons are certified organic cotton (by GOTS), the cardboard packaging is made from recycled materials and the company is a B Corp, meaning it has been certified based on its social and environmental operations, and it often works with charities and environmental initiatives.
A Mooncup (Holland and Barrett, £21.99) is an alternative option if you want to completely ditch tampons and pads altogether.
It's the original menstrual cup, made from medical-grade rubber, and our reviewer noted it lasted well through the night (eight hours) and is comfortable during a workout. It can also be worn when swimming too.
It's available in two sizes, A and B, simply pick between them depending on whether you've given birth vaginally, and are over or under 30.
Our reviewer noted that removing the cup for the first time is the hardest – you have to pinch it, bring it out and empty it. But, once you find what works for you, it only takes a second. She found that squatting is the easiest position for removal.
In between periods, it's recommended to sanitise the cup by boiling in water for five to seven minutes. During your cycle, it can be wiped and cleaned with water and soap and re-inserted.
Mooncup is also now being offered in schools free of charge for those in need, as part of a new Department for Education scheme set up earlier this year.
Reusable underwear brand Thinx is another option that's designed to replace pads and tampons. The padded pants, named Hiphuggers (Thinx, £32.12), can be worn alone or with other period products if you feel you need extra protection.
Our reviewer found they lasted well through an intense workout and were very comfortable throughout the day (eight hours), and there's a wide variety of colours and cuts to choose from, including a line for adolescents and for bladder leaks.
To clean them, run them under water until the water is clear and then wash them in the washing machine without fabric softener or tumble drying. They were dry within 12 hours when air drying and on a radiator, they were dry in less than two hours, our tester discovered.
If however, you prefer sanitary towels, then try the Cheeky Wipes luxury cotton cloth sanitary pads (Cheeky Wipes, £5 for one pad). Made from washable organic cotton or bamboo minky, to use you simply clip them onto your underwear. If you're prone to heavy periods, try the bamboo style which is more absorbent.
Our reviewer found that after removing and running the bamboo minky towel under warm water, the pad was almost completely clean and after washing on a 30C cycle in the washing machine (with no fabric softener or tumble drying), and leaving to air dry, they were good to use again within 20 hours.
Emission changes across US after Coronavirus restrictions

Show all 12
Pain relief
One of the most difficult parts of a period are menstrual cramps, which are uncomfortable, frustrating and make it difficult to focus at work or in school.
A hot water bottle can be a godsend for easing menstrual cramps and while it may not rid them completely, it does make them more manageable.
If you find you also get lower back pain, (oh the joy), try the YuYu hot water bottle (YuYu, £85). More expensive than your average bottle, yes, although some from the brand do start from £25. Measuring 81cm long with the ability to wrap around your torso, it will help with period pain along with sore shoulders and anyone who is perpetually cold.
Our reviewer discovered it holds the same volume of water as a regular hot water bottle so you only need to fill the kettle once and it's not heavy to wear around the hous​e.
CBD (short for cannabidiol) has also become a popular alternative choice for helping period pain and is made from the whole sativa cannabis plant, including leaves, stalks, flowers and seeds.
The plants are made up of more than 100 different cannabinoids, one of them being CBD, which is different to THC (tetrahydrocannabinol, the illegal psychoactive ingredient in the plant).
It's suggested that CBD encourages relaxation and brings a general calmness to your overall wellbeing. We were impressed with the Disciple London miracle patches (Disciple London, £30 for 30 patches) which are great if you don't like the idea of putting drops under your tongue, but still want to reap the benefits.
Activated by your body heat, each patch releases 8mg of CBD into your bloodstream over 24 hours, helping to keep you calm, connected and comforted. Although best used on a hair-free area (imagine ripping off a big plaster from your skin) our tester placed patches on her back to manage her lower back pain while in the office. A great natural alternative to popping an anti-inflammatory pill. Pain or no pain, these patches will benefit your general wellbeing discreetly.
Subscription boxes
If you're someone who is always rooting through your bag hoping to find a tampon or pad, you need a period subscription box. They are delivered straight to your door monthly which means you will never run out. It's also helpful as the coronavirus lockdown means you might be finding it difficult to shop like you normally would.
This Flo period sorted subscription pack (Flo, £4.99) will ensure you've always got a supply on hand. Delivery is free and a subscription gives you eight regular and eight super size tampons.
All of its tampons are 100 per cent organic and come in either a non-applicator or plant-based sugarcane applicator pack, and better yet, Flo donates five per cent of its profits to charities supporting girls and women in need.
Callaly also provide a Large period subscription box (Callaly, £10.95) that should see you through a cycle and beyond.
Each box contains six tampliners (a tampon and liner combined), 12 tampons, eight pads and 12 liners, all made from organic cotton and packaged in compostable materials.
Another option is the Ohne cardboard applicator tampons (Ohne, from £6.40). The brand only uses recycled and recyclable cardboard and plastic packaging and the tampons are even biodegradable. You can buy it as a one-time purchase but Ohne also offer a subscription service for delivery every month or however often you need them. And you can mix and match regular, super and super+ sizes in the same delivery.
Our tester found that the tampons absorbed well throughout the night and felt comfortable during the day and while exercising.
Sustainable period brand TOTM also offer Period subscription boxes (TOTM, £3.30 for nine pads), which are available with applicator and non-applicator tampons, sanitary pads, menstrual cups and liners.
There's no fragrance, synthetic absorbents or chlorine bleach in any of its period products and all its tampons, pads, and liners are made with organic cotton.
Charities working to end period poverty
Across the UK and worldwide, there's a number of charities working to fight period poverty. Freedom4Girls does so by providing education for girls and young women and period products, promoting product choice and supporting environmentally and financially sustainable options.
To show your support you can donate money directly or donate products at one of its 50 drop off locations around Leeds. You can find your nearest one here.
Bloody Good Period is another charity doing good things. It was initially started by founder Gabby Edlin as a whip-round on Facebook and has gone onto partner with 40 asylum seeker drop-in centres around the country.
It provides essential period products to women who cannot afford them or do not have access to them, and product donations are encouraged at one of its centres, your nearest one can be found here.
On its website it details that the most useful donations are cash, kotex maxi pads, toothbrushes and wet wipes.
Other ways to get involved with the charity is through fundraising or volunteering with them. Here you'll find more details.
Register for free to continue reading
Registration is a free and easy way to support our truly independent journalism
By registering, you will also enjoy limited access to Premium articles, exclusive newsletters, commenting, and virtual events with our leading journalists
Already have an account? sign in
Register for free to continue reading
Registration is a free and easy way to support our truly independent journalism
By registering, you will also enjoy limited access to Premium articles, exclusive newsletters, commenting, and virtual events with our leading journalists
Already have an account? sign in