The Independent's journalism is supported by our readers. When you purchase through links on our site, we may earn commission.
10 best piping nozzles
Create bakes to break hearts with our pick of the best piping nozzles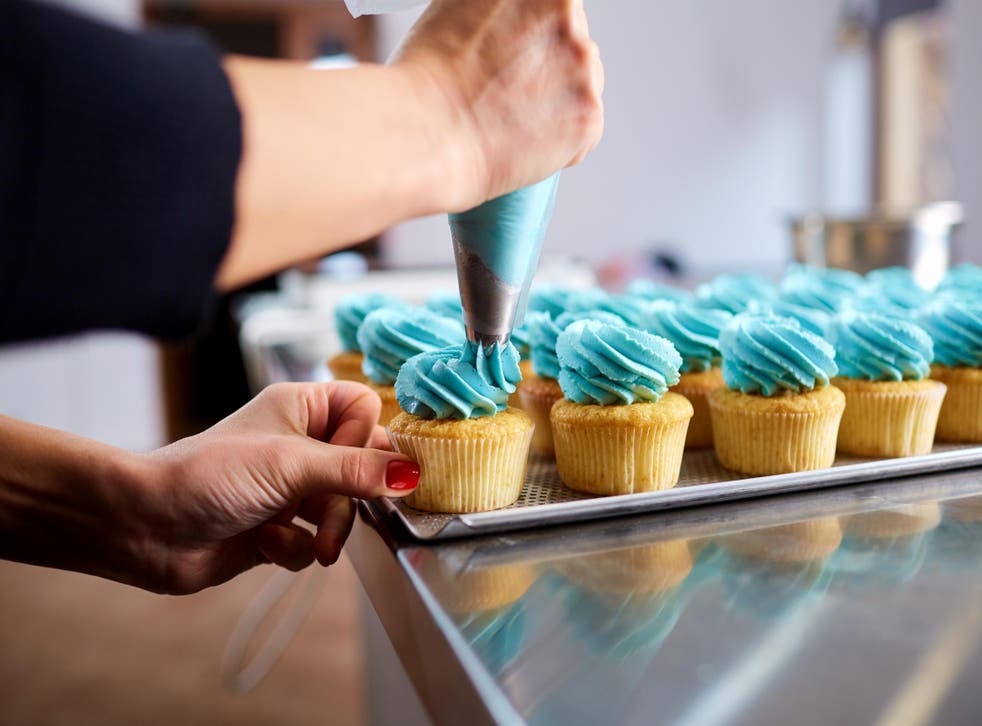 Buttercream has always been an integral part of cake decorating and is also absolutely delicious. In recent years, however, the range of fancy nozzles capable of creating beautiful designs, such as flourishing bouquets and rainbow patterns on top of cakes, has expanded.
Like most things, piping takes practise, so if you're fairly new to cake decorating then it's best to get to grips with a plain, star shaped nozzle. Once you've mastered a rosette, then you can move on to more unique shapes such as Russian or sultane tips, or even try out some buttercream flowers.
We've compiled the best nozzles out there, to help you up your piping game and develop your cake-making culinary skills.
Lakeland Russian nozzle icing set: £11.99, Lakeland
Floral cupcakes have been reinvented thanks to Russian nozzles. Although these piping tips can look intimidating, they are so simple to use and create outstanding results. These patterns work incredibly well with more than one colour of buttercream, especially the tulips. Accompany the flowers with some small leaf details for some stunning and life-like floral arrangements.
Wilton #1M large piping nozzle icing tube tip: £5.72, Amazon
The Wilton 1M is the go-to piping tip. This perfectly sized star nozzle can easily decorate cupcakes of all sizes or add detailed borders to layered cakes. The star is also large enough to also pipe biscuits such as Viennese Whirls, or individual meringue nests. Two-toned buttercream works wonders with this nozzle so get swirling!
PME #13 star piping nozzle: £2.55, Cake Craft Shop
This small star tip allows you to pipe with precision. Mini rosettes and stars can add to the decoration on a cake and piped scrolls around the edge can create a beautiful border. You can also use this tip for filling smaller items, such as biscuits or macarons, to add extra detail. The PME #13 is small and sturdy which will guarantee a lifetime of happy piping.
Wilton #104 petal decorating tip: £2.96, Amazon
If you're brave enough to attempt piped flowers, then this is the tip for you. Also known as the petal tip, the Wilton #104 is the perfect size to create various flower shapes such as daisies and roses. Pipe the flower shapes onto individual pieces of baking paper and leave to set on a tray in the refrigerator. Once set, you can add them to a cake or cupcakes – much easier than piping on to bakes directly! This nozzle can also be used for ruffled edges on cakes and alternative designs on top of pastry products.
PME #1.5 supatube piping nozzle tube tip: £2.45, Cake Stuff
Small enough for intricate details, yet large enough to pipe with ease, this plain round tip is a must-have for biscuit decorating, as well as piping details and writing onto larger cakes. Leave the nozzle soaking in hot water after every use in order to remove any buttercream or icing.
Wilton colour swirl: £10.68, Amazon
Technically not a nozzle, but a fantastic piping accessory, this add-on allows you to combine up to three different colours of buttercream without hassle or mess. This set can be used with any shaped piping nozzle, so you can transform your bakes into colourful masterpieces.
Wilton #352 leaf tip: £2.97, Amazon
To accompany any floral design, Wilton's #352 tip pipes perfectly shaped leaves which can bring your cake designs to life. Using a green buttercream might be the obvious choice, but other colours create various shapes such as reds for poinsettias and blues or purples for succulents.
JEM twist piping nozzles set: £7.49, The Cake Decorating Company
These alternative piping tips produce stunning effects whether you're using buttercream, meringue or soft biscuit dough. The unique design of the nozzle creates a deep star-shaped ring which leaves room for sprinkles, jams or other fillings in the centre, making your bakes even more colourful and delicious than they already are.
Wilton #233 multiple opening decorating tip: £3.50, Amazon
The term "shag cake" may not be familiar to you, but this is one of the latest cake trends where the buttercream looks almost like fur. If that's a little off-putting for you, then this tip is perfect for piping grass for garden or nature themed cakes. All you need it one of these piping nozzles and you're on trend.
Ateco #868 extra large French star: £5.49, Amazon
Sometimes you just need a good ol' generous swirl of buttercream. This giant star nozzle will do just that - top off your cupcakes with buttercream and it will make anyone satisfied!
The Verdict: Best piping nozzles
Different piping tips create different results. If you're new to baking and looking for a simple swirl, then the Wilton's #1M will answer your cupcake prayers. For those looking to up their buttercream game then Wilton's Colour Swirl and Wilton's #104 will do just that, but the Russian Nozzle Icing Set is guaranteed to transform any bake into a decorative masterpiece.
IndyBest product reviews are unbiased, independent advice you can trust. On some occasions, we earn revenue if you click the links and buy the products, but we never allow this to bias our coverage. The reviews are compiled through a mix of expert opinion and real-world testing.
Register for free to continue reading
Registration is a free and easy way to support our truly independent journalism
By registering, you will also enjoy limited access to Premium articles, exclusive newsletters, commenting, and virtual events with our leading journalists
Already have an account? sign in