The Independent's journalism is supported by our readers. When you purchase through links on our site, we may earn commission.
10 best sprinkles for cake decorating
There's more to the world of baking decorations than those teeth-breaking silver balls. We've found the best sweet scatterings for your bakes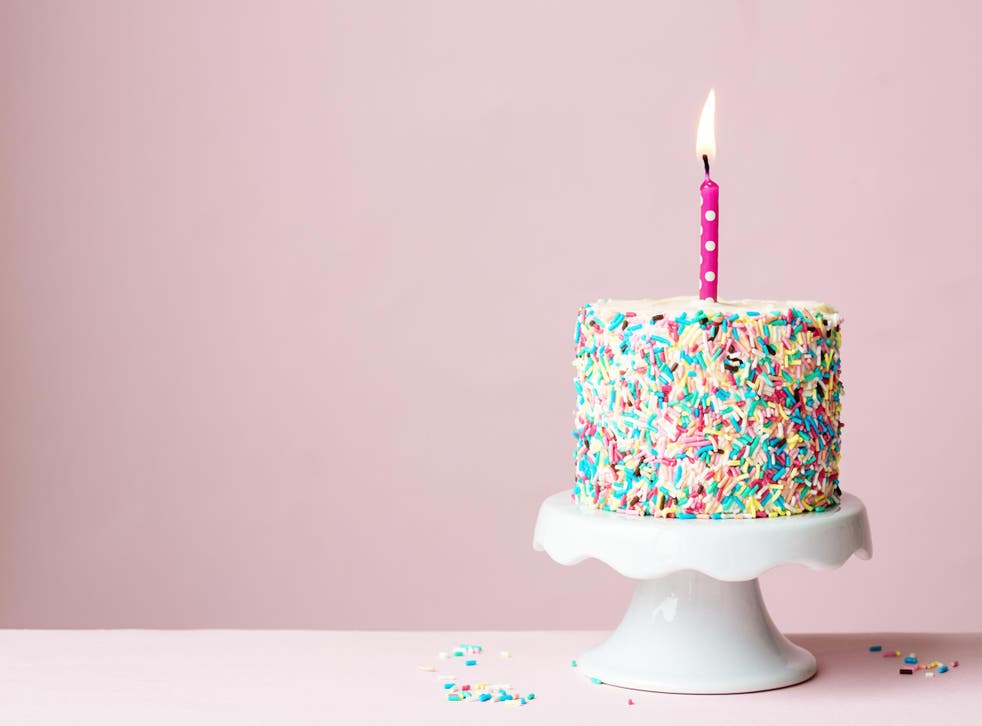 Sprinkles. Are. Fun. Fact. No matter how old you are, these tiny little edible decorations will light up your eyes and make your mouth water.
Like most things, there has been a revolution in the sprinkles world.
We've come a lot further than those teeth-braking silver balls and candied jellies.
Now, we're spoilt for choice with new mixes and medleys, colours and shapes and we're finding any excuse to cover our bakes in them.
It's easy to get carried away in "sprinkle mania", so we've compiled a list of our top ten favourites to make that a little easier for you.
Fancy Sprinkles cotton candy kiss: From £6.17, Fancy Sprinkles
They had me at "cotton candy". If the name of this sprinkle medley doesn't seduce you already, then the beautiful selection of pastel blues, pinks and whites definitely will. It's hard to choose from Fancy Sprinkles' extensive range as they're all so spark-taculous, however, the colours and tones that this mix offers is a perfect balance for any themed birthday cake. Top tip: press against the base of a cake to create a stunning textured border.
Sainsbury's hundreds and thousands: £1, Sainsbury's
If it's not broken, why fix it? 100s and 1000s have always been the go-to sprinkles. This selection from Sainsbury's isn't just excellent value for money, but they are made using 100 per cent natural colourings – no E numbers here. Consequently, the colours are pastel rather than fluorescent, making them a little more appetising as well as tastier to eat. Whether you're decorating biscuits or cupcakes, these are an essential in the baking cupboard.
Wilton gold sequins sprinkles: £8.78, Amazon
This is where fashion meets baking. Sequin cakes have become increasingly popular and in order to master this technique, the correct sprinkles are required. Wilton's 10oz pouch of gold sequins is an ideal size to cover a large cake, and have leftovers for cupcakes and biscuits too. If decorating a fondant covered cake, apply a little edible glue before sticking the sequins on. Alternatively, buttercream will do the trick. Talk about cake bling.
Heston From Waitrose chocolate popping candy: £3.15, Waitrose
Decorative sprinkles are one thing. Sprinkles that transform the sensory experience is another. Heston's popping candy adds an element of surprise and can make any cupcake, cookie or brownie stand out from the crowd. They may look simple in appearance, but these candies have quite the kick (and taste delicious too).
Dr Oetker glamour and sparkle: £1.72, Ocado
Dr Oetker's glamour and sparkle mix is considered to be at the more sophisticated end of the sprinkle spectrum. Silvers and golds are ideal for decorating wedding and anniversary themed cakes. For best results, sprinkle on top of fresh icing or buttercream before it sets.
Sprinkletti rainbow cake sprinkles: £3.75, Cake Stuff
Bring a splash of colour to your bakes with Sprinkletti's rainbow blend. A colourful combination of stars, strands, pearls and nonpareils finished off with a gentle metallic shine. Perfect to sprinkle on top of cupcakes, use as individual decorations on larger cakes or even spread across a table as edible confetti. The pack is also resealable which means the sprinkles stay fresher for longer.
Sugar and Crumbs multicoloured unicorn sprinkles: £3.99, Sugar and Crumbs
Just when you thought we hadn't mentioned unicorns… make sure your bakes are on trend with these glittery multicoloured unicorn sprinkles. Made from 100 per cent natural ingredients, these decorations are perfect for children and will add that magical touch to any baked creation, dessert or drink.
Cake Angels Chocoholics Sprinkles: £2.20, Sainsbury's
If you want to stay away from colourings, then this selection of chocolate sprinkles is the one for you. Four separate compartments means you can create your own blend of sprinkles, or use them individually. Add the white and milk chocolate drops to brownie batters, top ice cream with the chocolate flakes and cover cakes with the vermicelli. Or simply enjoy them straight from the tub.
A Great Surprise hundreds and thousands: £18.79, Amazon
Are you a serious sprinkler? Then you need a lifetime's worth of 100s and 1000s. This 800g box contains enough sprinkles to cover numerous cakes and still have leftovers to top off cookies and desserts. The vibrant colours won't fade when cooked, so you can sprinkle up your sponges too.
Magic Sparkles holographic glitter: £2.15, Cake Stuff
After the edible glitter fiasco a few years ago, it's challenging to find a decent glitter that does the trick. Magic Sparkle's holographic cake glitter consists of small flakes which cleverly catch the light to make it seem like the surface is glittering. The flakes can be ground up to create a finer dust, or mixed with other shades to make any colour sparkle. A sprinkling of glitter instantly transforms a cake into a magical masterpiece.
The verdict: Sprinkes for cake decorating
We can get totally lost in the world of sprinkles, but if you had to choose one mix it would have to be Fancy Sprinkles' cotton candy kiss. The gentle colours and variety of shapes are suitable for a wide range of bakes and desserts. Wilton's gold sequins will come in handy if you're attempting the latest cake trend, especially as you can also paint over the sequins to suit any colour scheme. However, no matter how old, young, advanced or beginner a baker is, the trusty 100s and 1000s from Sainsbury's are a sprinkle essential.
Register for free to continue reading
Registration is a free and easy way to support our truly independent journalism
By registering, you will also enjoy limited access to Premium articles, exclusive newsletters, commenting, and virtual events with our leading journalists
Already have an account? sign in