10 best Australian and New Zealand beers
Antipodean ales are on the up, with more and more becoming available this side of the equator. These are breweries to you need to know about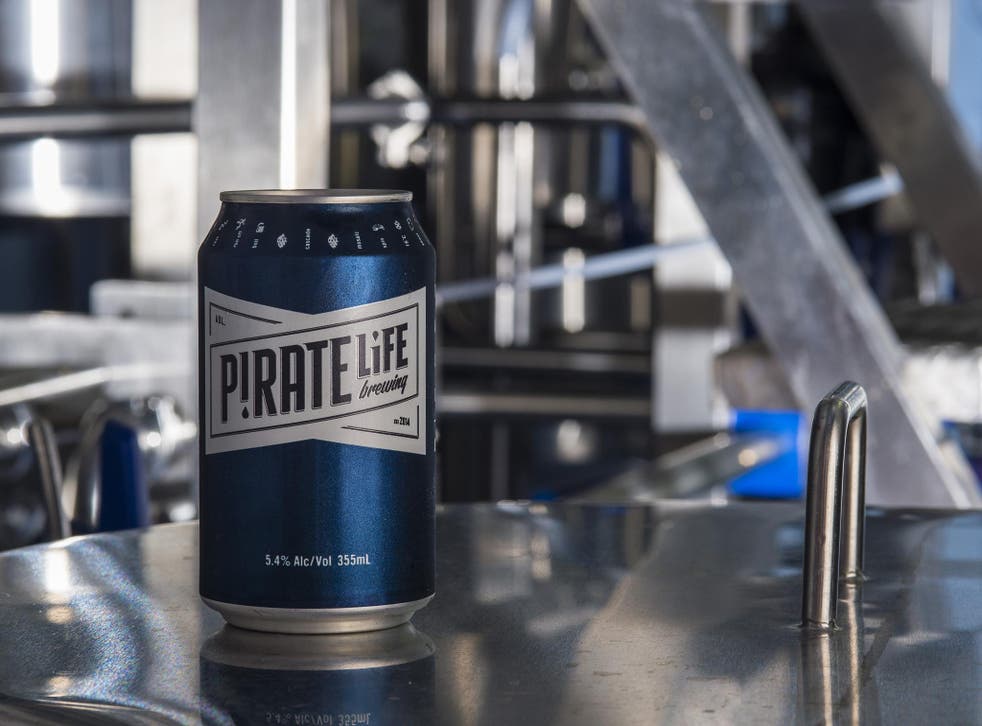 Until recently, British beer drinkers have been poorly served by Antipodean ales. Australia and New Zealand grow some of the most sought after hops in the world so it's unfortunate that most folk are only familiar with bland Aussie lagers.
Thankfully things have been changing of late, and it's mostly New Zealand breweries that are leading the export charge. Yeastie Boys' popularity has led them to brew a range of beers in the UK, making them widely available, and they're also part of a New Zealand Beer Collective – along with the Tuatara, 8 Wired, Renaissance, and Three Boys breweries – that has good distribution throughout the Europe.
These beers can be found at plenty of bottle shops and online retailers, with Beer Hawk and Honest Brew showing a keenness to grab the latest releases, while Hop Burns & Black has also managed to source ales from lesser-known breweries, with some of our favourites listed here.
Of the Australian contingency, Pirate Life and Stone & Wood are making inroads into the UK market and hopefully some more will be following in their footsteps soon. So keep your eyes out for a flavour of those Antipodean hops, brewed by the countries that grow them, along with their unique interpretations of global beer styles – and to get you started, set your sights on this list of 10.
1. 8 Wired Tall Poppy, 7%: £3.49 for 330ml, Beer Hawk
The first thing to note about this Red IPA is its glorious perfume: a sweet bouquet of orange blossom and tropical fruit tells you it's going to be a great beer. It has a soft body with an invigorating fizz and there's a delicious tang to the luscious caramel malts. The hops stir up a medley of fruit notes with that sweet orange essence continuing to shine through an imposing pithy bitterness.
2. Pirate Life Pale Ale, 5.4%: £2.99 for 255ml, Beers of Europe
Adelaide's Pirate Life hit all the US Pale Ale style marks with this can of beery loveliness. At 5.4 per cent, there's a decent weight to the body, helping to bring through the biscuity, caramel malts, and the Mosaic and Cascade hop combo stirs up the familiar American flavours of citrus and pine. Drink fresh to enjoy at its gluggable best.
3. Townshend Flemish Stout, 9%: £7.95 for 500ml, Hop Burns & Black
Based in New Zealand's hop territory of Nelson, Townshend produces a range of traditional ales and ciders to consistently high standards. This beer looks every bit a classic stout – thick, black and with a tan head – but it possesses an unmistakably lively tart Belgian aroma. That tartness is the first sensation to announce itself to the palette, tiptoeing towards sour territory with hints of cherry and oak, before dry, chocolatey malt flavours ease their way into the scene. The balance between those fruit and dry, chocolate flavours shifts the further down the glass you go, resulting in a drink of great complexity and one that is worth savouring every drop.
4. Yeastie Boys Rex Attitude, 7%: £4.30 for 330ml, Hop Burns & Black
Some people don't like smoked beer, no matter how lightly the smoke makes its mark. This beer is not for them, for its heady, smoky qualities will leave a cigar ash aftertaste that stays long after the glass is empty. Those with a burning desire to stretch their palettes will be rewarded with an exceptionally unique beer, whisky-like in its aroma, and possessing a sumptuous malty golden body. You might even detect some fruity bitterness, but that smoky fug will have clouded the senses by the time you've decided what the rest of it is like.
5. Little Creatures Pale Ale, 5.2%: £1.99 for 330ml, Waitrose
Freemantle brewery Little Creatures launched its first beer, this American-styled pale ale, in 2000 and it helped revive Australia's brewing reputation among those who thought the country could only make weak lager. It's a delightful, easy-going ale, with a slick, resinous feel and sweet caramel malt flavours that help it slip down a treat. The Cascade and Chinook hops bring gentle touches of orange and grapefruit and just enough bitterness to bring out their citrus fruit characteristics.
6. Craftwork Brewery Riverstone 10, 7%: £8.50 for 500ml, Hop Burns & Black
This limited-edition saison was brewed to celebrate Riverstone restaurant's 10th birthday and is like a cheffy exploration of yeast. Pop open this bottle and it's the whiff of yeast that first excites the senses, announcing the presence of an outstanding ale with a floral, piquant aroma. We'll also hold the yeast responsible for an uplifting effervescence, while the other ingredients contribute to some waxy lemon flavours – barely sharp or sour but just prominent enough to counteract that peppery, chalky yeast.
7. Coopers Sparkling Ale, 5.8%: £1.99 for 375ml, Waitrose
Another Adelaide brewery, Coopers began brewing beer in the 19th century and this sparkling ale has become an enduring classic. It's very English in its maltiness, which comes laced with peppery and slightly tangy fruit notes, and a light but lingering woody bitterness. The sparkle comes from bottle conditioning – a dry fizz that balances nicely with that smooth malt body – and it's proof to any doubters that Australia has a proud brewing history.
8. Tuatara kAPAi, 5.8%: £2.99 for 330ml, Beer Hawk
This New Zealand pale ale is loaded with some of the country's finest hops (Pacific Jade, NZ Cascade, Nelson Sauvin and Motueka), creating a distinctly Kiwi version of an American Pale Ale. Those hops are full of the tropical and citrus flavours associated with New World varieties, and the crisp, clean-tasting and slightly sweet body shows them off to their full effect. A resinous bitterness helps to ramp up the refreshment factor without detracting from the beer's overall simplicity, making it the perfect New Zealand hop showcase.
9. Stone & Wood Pacific Ale, 4.4%: £2.69 for 330ml, Honest Brew
Stone and Wood is a brewery based in Byron Bay, Australia's most easterly point, jutting into the Pacific Ocean. This beer, brewed with all Australian ingredients, offers a taste of tropical paradise with passion fruit and lemongrass among the summery flavours. A moderate bitterness, clean finish and sessionable strength mean it should be the Aussie brew you crack open when the barbecue is lit.
10. Renaissance Boonies New Zealand Pilsner, 5.5%: £2.99 for 330ml, Beer Hawk
Renaissance Brewing was set up by a pair of Southern Californians in New Zealand's wine-making capital of Marlborough, and their award-winning success is stealing some of the limelight from their grape-crushing neighbours. This is a top quality pilsner, with the style's refreshing qualities accentuated by some zesty lemon notes and a satisfying grassy and peppery bitter finish. As an accompaniment to fish, it will give any of Marlborough white wines a run for their money.
The Verdict: Australian and New Zealand beers
You'll be hard pressed to find a better Australian beer than Pirate Life's Pale Ale, but it's neighbour New Zealand that has pinched our Best Buy gong courtesy of 8 Wired's Tall Poppy.
Nick Moyle is one half of the Two Thirsty Gardeners. Their book, Brew it Yourself, is out now
IndyBest product reviews are unbiased, independent advice you can trust. On some occasions, we earn revenue if you click the links and buy the products, but we never allow this to bias our coverage. The reviews are compiled through a mix of expert opinion and real-world testing.