The Independent's journalism is supported by our readers. When you purchase through links on our site, we may earn commission.
Burns Night 2015: 11 best whiskies
Our pick of the whiskies to toast the life and work of Scotland's national poet on January 25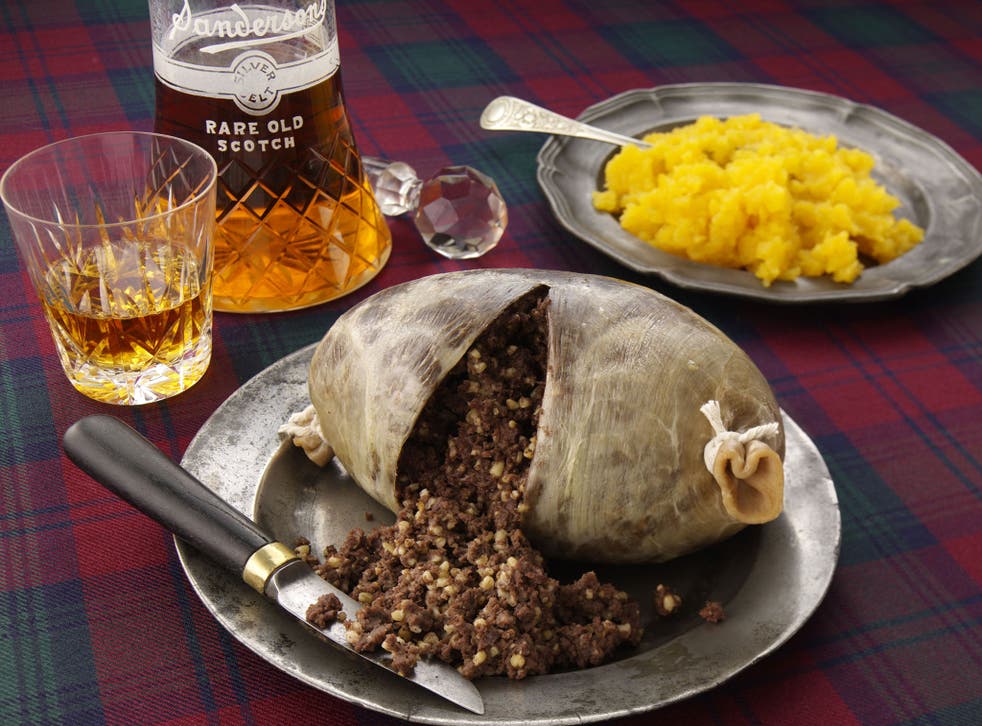 Mark Burns Night in suitable style: with a dram of one of these whiskies, all hailing from the British Isles - with one exception for renegade celebrators.
1. Lagavulin 16-year-old single malt: £48.50, 70cl, waitrosecellar.com

The pride of Islay, Lagavulin's standard single malt is a consistent winner of high scores in the whisky ratings world, winning double gold medals for four consecutive years in the mid aughts in the San Francisco World Spirits awards. It's also the sip of choice of one of the best whisky drinkers on television, Parks and Recreation's Ron Swanson. No better endorsement than that.
Buy now
2. Glenlivet 12-year-old: £28, 70cl, waitrose.com
A fine go-to single malt for the casual supper - always worth having in the cabinet. It's not for no good reason that the famous Scottish distillery's 12-year-old remains one of the world's top sellers. A smooth, golden, oaky Scottish drop that's great post-dinner or as a toast for Rabbie himself.
Buy now
3. Bushmills 16-year-old: £53.75, 70cl, amazon.co.uk
Tricky to get hold of - and with good reason - the giant of Irish whisky making's 16-year-old treasure is matured in a combination of barrels. This three-wood approach sees one whisky matured in a bourbon barrel, another in a Spanish Oloroso sherry butt before the two are combined in a port cask. The result of this concoction. A sweet, nutty taste of malt heaven.
Buy now
4. Talisker Port Ruighe: £43.85, 70cl, thewhiskyexchange.com
Like the Bushmills 16, this peaty, smoky whisky from Talisker is matured in separate oak casks - one normal oak, the other charred - before being finished in port casks, giving it that lovely, slightly amber glow. Perfect for a cold night by the fire.
Buy now
5. Caol Ila 12-year single malt: £40.75, 70cl, thewhiskyexchange.com

Also on Islay is the Caol Ila distillery (its name means "Sound of Islay"). The 12-year single malt is one of the island's lighter whiskies and rather smooth on the the tastebuds, though it retains a signature smokiness.
Buy now
6. Balblair 2003: £41.99, amazon.co.uk

So good is Balblair's offering that we have included two of their whiskies. Bottled in 2013, this 10-year-old malt number is long on honey and citrus flavours co-mingled with a touch of the floral. It is an absolute cracker. Worth a tipple for its long, sweet finish alone.
Buy now
7. Bowmore Black Rock: £49.95, thewhiskyexchange.com
Burnt orange, peat smoke and treacle - this sherry-cask matured single malt has all things you want on a cold winter evening. It's real draw, though, is the fact that it deftly balance smokiness with richness, and even has a touch of sea salt-flavour to it. A reliable every-day drinker.
Buy now
8. Old Pulteney 17-Year-Old: £58.98, amazon.co.uk

This teenager scooped a gold medal for top-notch quality at the 2014 International Wine and Spirit Competition. The fact that it was matured in Pedro Ximenez and Oloroso sherry casks shines through in the tasting: it has a complex sweetness to it that runs from peach to raisin.
Buy now
9. Glen Grant 10 Year Old: £29.95, masterofmalt.com
This is best described as a 'subtle' single malt. It won't dance a can-can on your tongue, by any means, but there is a reason it is a stalwart of Jim Murray's whisky bible and won gold at the San Francisco World Spirit competition. It's easy-going with a touch of peat to it, along with lots of vanilla sweetness.
Buy now
10. Balblair 1990: £93.45, thewhiskyexchange.com
Balblair has been slaking the nations thirst for Scotch since 1790 – and you can see all their sure-footed brilliance in this 25-year-old. It is matured in both American oak bourbon and Spanish sherry casks, giving it a warm amber hue and a rich chocolate and raisin palate and cocoa-ish finish.
Buy now
11. Suntory Whisky The Hakushu Single Malt

Ok, so this isn't from Scotland – the distillery is in the foothills of Mount Kaikomagatake, Japan -- but it most definitely wouldn't have the Bard of Ayrshire rolling in his grave. Both heavy and lightly peated malts have been used in this to give a complex character with not a little of the herbaceous about it. Very good in a Highball.
£39.95, masterofmalt.com
Verdict
For your Burns Night toast, our pick of the nips is Balblair's spectacular 2003 offering. If you're after a spirit-cupboard staple, keep a bottle of Glenlivet 12-year-old on the shelf.
Register for free to continue reading
Registration is a free and easy way to support our truly independent journalism
By registering, you will also enjoy limited access to Premium articles, exclusive newsletters, commenting, and virtual events with our leading journalists
Already have an account? sign in
Register for free to continue reading
Registration is a free and easy way to support our truly independent journalism
By registering, you will also enjoy limited access to Premium articles, exclusive newsletters, commenting, and virtual events with our leading journalists
Already have an account? sign in