The Independent's journalism is supported by our readers. When you purchase through links on our site, we may earn commission.
9 best flavoured vodkas
Liven up your cocktail with a spirit that can be infused with everything from pineapple to coffee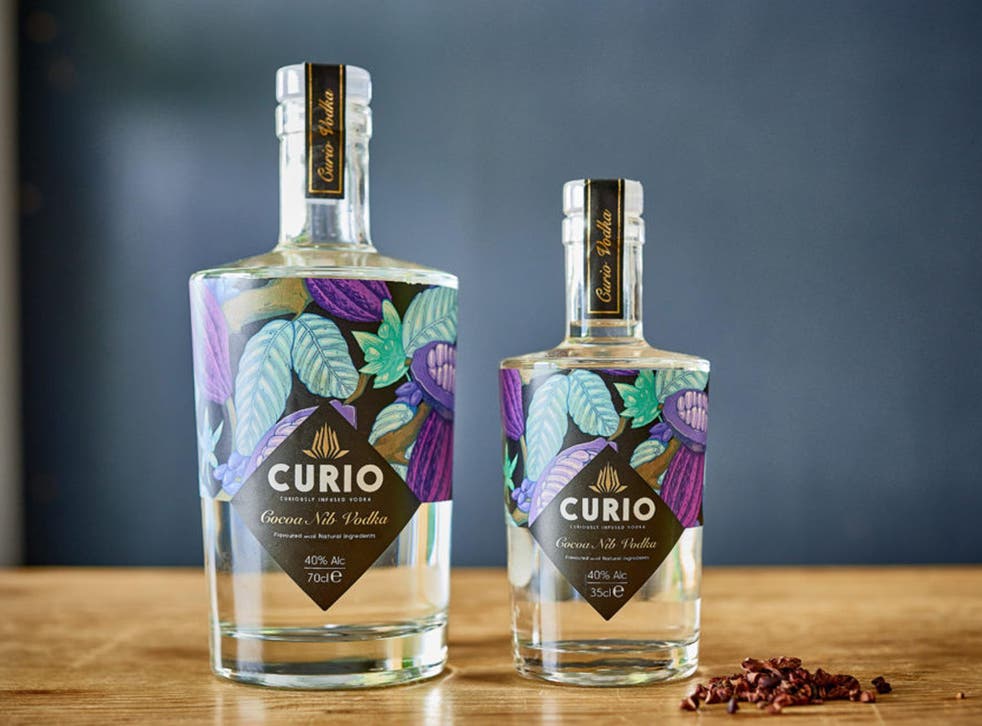 You've got the cocktail shaker. You dutifully made a stash of ice. And although you remembered the lemon and lime wedges, somehow the good intentions to blend a passion fruit and muddle some mint went awry.
Infusing your own spirits and making cocktails with fresh ingredients is lovely. But let's face it, sometimes you just want a shortcut. Packed with flavour and easy to mix, flavoured vodkas can offer a tasty, straightforward option. Add to that a recent trend for increasingly premium flavours, and there are now a wide number of simple drinks to be made at home.
So, what makes a good flavoured vodka? Firstly, with vodka being a particularly good flavour carrier, we're looking for it to actually taste of its namesake ingredient. Intense, well-rounded, bold – we're looking for flavours with impact, and that don't taste overly artificial. And let's not forget the underlying vodka itself. We're looking for quality and some discernible character showing through.
So, from coffee to ginger, here's our round-up of the best.
1. Chase Espresso Vodka, 40%: £40 for 700ml, John Lewis
If you've ever had Patrón XO Café you'll know what a heavenly combination booze and coffee can be. And this limited edition from Herefordshire distiller Chase is just as heavenly, perhaps more so in many ways. Light in colour and not overly sweet, it delivers that intense burst of coffee but without being excessively bitter. Made from Ethiopian coffee and a base of Chase's English Potato Vodka, it's slowly distilled through a copper gin still, then cold brewed, chill filtered and blended with more coffee. We're just going to get the clichés out of our system because this vodka warrants them; smooth as silk, soft as velvet, etc etc. Sip on its own and let the flavours of muscovado sugar and bitter coffee slowly unfold. You may want to set aside an evening to slowly savour this one.
2. Zubrowka Bison Grass Flavoured Vodka, 40%: £17 for 700ml, Waitrose
Throw this in the freezer, buy some cloudy apple juice and mix for a drinks nirvana. This is what it's all about, especially on a hot summer's day. This Polish vodka is 100 per cent grain, and having been distilled seven times is exceptionally smooth. Not the most overtly flavoured, each bottle contains a blade of bison grass, giving the liquid a subtle green tinge. Taste-wise, there's a lot of almond up-front, with a big, rich, oily mouthfeel and a big burst of fruit (similar to grapefruit) followed by beautiful marzipan notes. Honestly, try the apple juice mix. Perfection.
3. Cîroc Pineapple, 37.5%: £38.50 for 700ml, Tesco
Who needs rum? Make ours a vodka Piña Colada! This gorgeous offering from the French vodka house is made, quite fittingly, with grapes. But it's bursting with the juiciness of ripe pineapples, followed by just a hint of coconut. A flavour match made in heaven, it's ideal for all your summer drinks. However, if you want that coconut dialled-up a touch, go for the new limited-edition flavour, Cîroc Summer Colada.
4. Absolut Raspberri, 40%: £16 for 700ml, Asda
Big and fruity, this gorgeously rich raspberry vodka smells like jam. But, whereas some fruit-flavoured vodkas can be overly sweet and a little synthetic tasting, this one is made from ripened raspberries harvested in the Swedish hillsides, and contains no added sugar. Mix with a cranberry juice for a refreshing summer drink. Or if you want to bust out that cocktail shaker to impress any guests, add lemon juice, simple syrup and soda water and garnish with raspberries for an Absolut Raspberri Collins.
5. Whitley Neill Blood Orange Vodka, 43%: £25.85 for 700ml, The Whisky Exchange
This Sicilian-inspired vodka from the much-lauded gin maker is pretty new having launched just under a year ago. Though the bottle is orange, the liquid pours clear. There's tangerine, and a slightly sherbet nose, and to sip, it's zesty and slightly lemony. But overall, there's a satisfying orange intensity. Though perfect in summer cocktails due to its underlying hint of spice, we're going to stash this one away for some warming winter cocktails when the weather turns. Meanwhile, just throw in a quality tonic for a burst of Sicilian summer.
6. Curio Cocoa Nib Vodka, 40%: £30.45 for 700ml, The Whisky Exchange
The beautifully packaged vodkas from Cornish distiller Curio endear themselves before you've even tasted them, with their sweet squat bottles and pared-back design. But as you know, we're not ones to judge books by their covers. And though we have to acknowledge the brand's very aromatic and floral Cardamom Vodka, it's the Cocoa Nib Vodka that has us salivating. With a slightly milky chocolate nose, there's no heat or spice from the triple-distilled vodka spirit, which has been infused with Peruvian Cocoa Nibs. It's kind of like a boozy version of the chocolate milk you have left after your Coco Pops, but with a hint of lemon cutting through it. It's nostalgia and refinement all in one. Good enough to sip neat, though we can imagine this in an Espresso Martini. Mocha Martini anyone?
7. Nelson's Gold Caramelised Vodka, 26.5%: £29.13 for 500ml, Master of Malt
This is decadence bottled. The good folk at Norfolk premium vodka brand, Wild Knight, must have been feeling naughty when they put this delightful concoction together. Technically a liqueur (due to its abv and the addition of sugar) we had to include it in our list due to its stand-out deliciousness. Made in small batches using Norfolk-grown barley, this rich delight still retains the sippable smoothness of the original vodka, but the addition of caramelised Norfolk sugar beet makes this akin to drinking pure caramel. You can mix with apple juice, but to be honest, this is one that's best enjoyed chilled and sipped.
8. Hophead Hop Vodka, 45%: £35.95 for 750ml, The Whisky Exchange
From the same company behind US craft beer legends, Anchor Brewing, comes this hopped vodka. In fact, it's the Anchor Distilling company based in San Francisco, California that is responsible for this inspired tipple. Pot-distilled and unfiltered, this is very robust in flavour. While the vodka itself is very smooth, peppery and oily, the hops add earthiness and some mineral-like, menthol notes. Certainly an acquired taste, but we love it.
9. Virtuous Vodka Organic Ginger, 38%: £27.95 for 700ml, The Whisky Exchange
Organic. Check. Preservative free. Check. No added sugars, flavours or aromas. Check. This Swedish rye-based vodka ticks all the boxes when it comes to its all-natural credentials. In fact, Virtuous Vodka claims to be a "grown-up" and "crafted" take on flavoured vodkas. There are two things of note when it comes to the taste though. Firstly, because it's unfiltered, the liquid is cloudy and may contain a natural sediment. And – as with the other flavours in the range – the ginger taste is very true to life. We've chosen Ginger over the Raspberry and Bitter Lemon flavours, as while there's a wealth of ginger drinks available, few manage to capture the authentic taste of ginger root. Tangy, with a little heat, it's in a word, delicious.
The Verdict: Flavoured vodkas
Winning brownie points for its richness, stand-out full coffee flavour and easy mixability, we simply love this latest release from Chase. Though there are some considerably lower-priced vodkas on our list, we truly think Espresso Vodka is worth every penny.
Register for free to continue reading
Registration is a free and easy way to support our truly independent journalism
By registering, you will also enjoy limited access to Premium articles, exclusive newsletters, commenting, and virtual events with our leading journalists
Already have an account? sign in
Register for free to continue reading
Registration is a free and easy way to support our truly independent journalism
By registering, you will also enjoy limited access to Premium articles, exclusive newsletters, commenting, and virtual events with our leading journalists
Already have an account? sign in