11 best cheese subscription boxes: Get artisan produce delivered straight to your door
Find your new favourite blue, cheddar, goats and more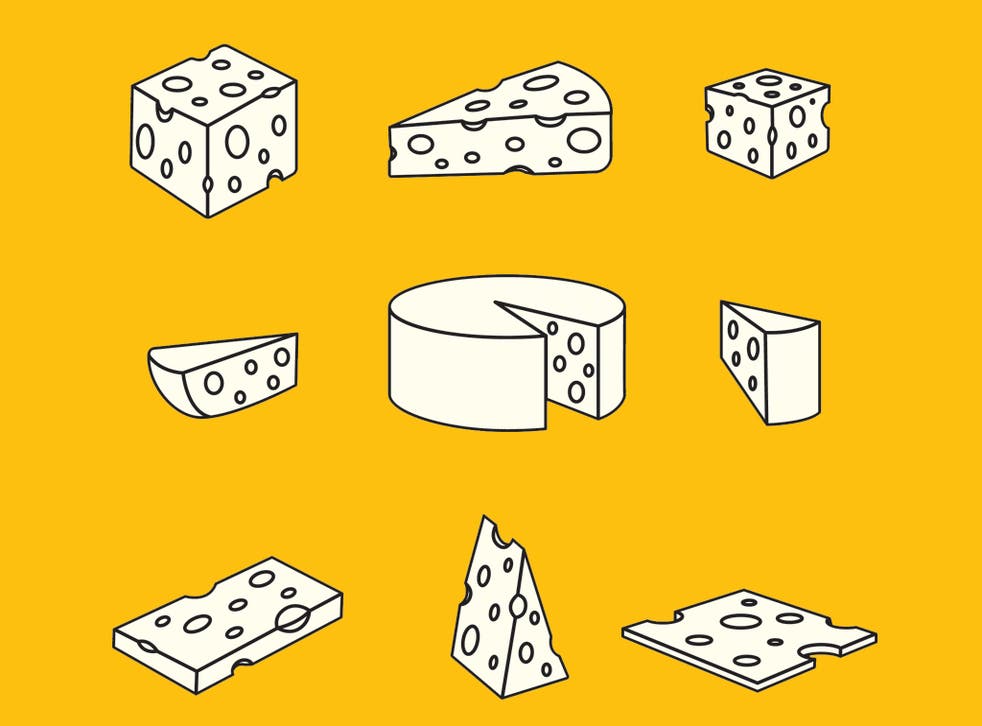 Despite supermarket sales booming, the previously thriving artisan cheese industry has had a really tough time of late.
With the hospitality industry shutting down, virtually overnight, cheesemakers have had no choice but to throw thousands of litres of milk down the drain and give cheese away for free, with many reporting up to a 90 per cent of lost sales.
The situation has been compounded as supermarkets have streamlined its offering, focusing on hard and grating cheese made by larger food manufactures.
The result is cheesemongers now have mountains of cheese with a limited shelf life, with dairy cattle still producing milk daily that must be collected – and either used up or sadly thrown away.
However, it's not all been doom and gloom! Many smaller delis, grocers, farm shops and cheesemongers have quickly adapted to the "new normal" with brands pivoting away from wholesale and offering takeaway or contactless home delivery models instead, as well as using produce to create ready meals for the local neighbourhood.
Signing up to a regular cheese subscription service is a wonderful way of supporting small cheesemakers – it means they have a guaranteed order to work towards. The UK has a rich history of cheese-making and we feel passionately about doing our best to protect it.
Just as most food tastes best when "in season", so the same can be said for cheese. Ensuring you're sampling the best that month has to offer, these handy subscription services will keep you stocked up on the choicest chunks.
When considering which subscription is right for you, think about whether you'd prefer a rolling contract or would rather pay for a fixed period up front.
The initial outlay may feel expensive but when you consider how much you might spend on cheese during your weekly shop, you may be pleasantly surprised. These boxes also make excellent gifts, with many brands offering the option to add personalised messages.
If you're up for experimenting, some will change the selection each month whereas others repeat, which may be a good option for keeping your fridge fully stocked with your favourite pieces. The cheeses we tried were a cut above anything found in the local supermarket and we discovered many new favourites in the process.
Once delivered, do bear in mind that softer pieces will ripen faster so should be eaten first, while harder cheese often lasts much longer. To maximise each piece's potential, it's best to keep your cheese in the salad drawer of the fridge where it's less likely to dry out.
We loved learning more about our cheeses, with some boxes including tasting notes, scoring cards and accompaniments.
In short, if you like the idea of a regular box of cheese turning up on your doorstep (who wouldn't?), these are the very best cheese subscriptions to go for. All prices include delivery.
You can trust our independent reviews. We may earn commission from some of the retailers, but we never allow this to influence selections, which are formed from real-world and expert advice. This revenue helps us to fund journalism across The Independent.
The Fine Cheese Co. cheese subscription: From £108 for three months, The Fine Cheese Co.
If you'd prefer to know exactly how many months you're signing up for (rather than committing on a rolling basis), The Fine Cheese Co. offers blocks of three, six or 12 months of cheesy indulgence. If you go for the latter, it's guaranteed you'll never receive the same chunk twice. Our box contained three cheeses (a soft goats, a classic stilton and a gouda-style from Bath), alongside biscuits and a booklet which was so comprehensive, we felt as though we were on a cheese course. The helpful glossary gave us the language to jot down our tasting notes and scores, which we can't wait to compare with next months.
The Cheese Geek the jimi: £30 per box, The Cheese Geek
With monthly, bi-monthly or quarterly delivery, The Cheese Geek will pack your box with four to five numbered cheeses from soft to hard. We loved the straight-talking tasting notes, wine pairing suggestions and advise on eating the rind (something we're never quite sure of!). Highlights from our award-winning selection included the mayfield – a British take on emmental, with sweet, nutty notes and trademark holes and the creamy, salty and slightly spice cote hill blue. This is the coolest subscription for cheese loving millennials, with a nifty app where you can make notes and rate your favourites.
The Cheese Society monthly cheese club: From £38 for one month, The Cheese Society
Although The Cheese Society had to close its Lincoln cheese shop and restaurant during the pandemic, the mail order side of the business has been fully operational throughout. To support struggling British cheesemakers, it's packed the monthly boxes with some incredible wedges from up and down the country. In May these included the gruyere-style haytor from Devon, the handmade blue veined stichelton from Nottinghamshire and the traditional rutland red from Melton Mowbray – a red Leicester best eaten as part of a ploughman lunch.
How does it work? Subscriptions are available to buy as a one-off box, or for three, four, six or 12 months. You pick your first delivery date, (which will remain the same date each subsequent month) and in return you'll receive five seasonal 200g pieces of artisan cheeses from both here in the UK and the rest of Europe.
Each box feels like a gift, wrapped in paper, it includes printed tasting notes and comprehensive guidance on how best to care for your cheese. You'll also find recipes on the brand's blog if you need inspiration on how to eat it. If you're buying as a gift, you can include a message and provide a downloadable gift certificate (ideal for slipping into a card).
Paxton & Whitfield Paxton's cheese club: From £120 for three months, Paxton & Whitfield
A truly stunning selection of four cheeses, all hand cut, wrapped and delivered at their optimum for you to devour on arrival. A particular stand out was the vintage Cornish gouda which had been lovingly aged for 18-months. There are three subscriptions lengths to choose from – three, six or 12 months, and unlike some of the other boxes, Paxton & Whitfield email you the cheese tasting notes, with full fact sheets, wine pairing suggestions and examples of how best to cut your cheese.
The Courtyard Dairy monthly cheese club: From £28 for one month, The Courtyard Dairy
Seasonal cheese is at the heart of what The Courtyard Dairy's offer, with boxes delivered on the first Wednesday of each month (or as regularly as you'd like). Cheeses are all lovingly wrapped and labelled by hand and include in depth tasting notes, a longer cheese feature and a packet of crackers. Our selection was rather exciting and included an organic cheddar, the stilton-esque sparkenhoe blue and lastly, the very first "hard" crookwheel, a sheep's milk which has up until now, only been soft. If you need gluten free crackers or would rather not receive blue cheese, just pop a note in the box at checkout. And if you want more cheese in your life you can upgrade to a five-cheese box.
Pong Cheese the cheese club: From £22 for a month, Pong Cheese
Taking into consideration your preferences and seasonal specialities, each box contains a selection of (typically) four pieces, designed to complement one another and create a varied cheese board. We tried the premium box – which costs an additional £7 – and received blur bassist Alex James' tangy cheddar, a soft creamy Sussex slipcote flavoured with dill, an award-winning northern blue from Italy, a brandy washed petit gaugry from Bourgogne, France, and lastly a deliciously delicate brie-style ewe's milk cheese from artisan Welsh cheesemakers Caws Cenarth.
Cheeses are nicely presented on paper straw with full tasting notes and for further inspiration you'll find a selection of recipes online. Choose to receive boxes monthly, bi-monthly or quarterly and if you prefer, opt out of goat's or blue cheese or make the whole lot veggie-friendly.
Cheese Etc. monthly subscription: From £28 for a month, Cheese Etc.
Based in Pangbourne, not far from the River Thames, Cheese Etc offers two different subscriptions. The first is £25 and contains three to four cheeses, the latter will set you back £40, but you'll receive four to five cheeses plus crackers and chutney – both of which come with tasting notes. There's a minimum of three months, with May's box focusing on British cheese – including the locally made "Maida Vale" washed in ale and the best-selling barkham blue which was accurately described as blue butter. A cracking selection with plenty we'd never tried before.
The Cheese Shed culture subscription: From £24.99 for a month, The Cheese Shed
The Cheese Shed offers two subscriptions but the "culture" allows for maximum customisation. Select exactly how many pieces of cheese you'd like to receive (from three to six) and how regularly they should be delivered – fortnightly, monthly or bi-monthly, for the duration of your choice. You can even opt out of blue or goats' cheese and make your box pregnancy friendly. The only thing you're not able to choose is the cheese itself, which will be a new balanced selection chosen from over 100 west country artisan cheeses each time. We loved the detailed tasting notes provided with photos of the cheese and countryside as well as fun facts from the owner himself.
The Bath Soft Cheese Co. subscription: From £22 for a month, Park Farm
Offering two subscriptions – the first contains a surprise selection of three cheeses each month. The second is the rolling "Bath soft bespoke bag subscription", which can be customised, allowing you to select your favourite five pieces from the selection of five organic multi award-winning artisan cheeses. You can double up on your favourites and pass on any you're less fond of. It's really great value for money. Although you'll only ever have the same selection to choose from, if you're a fan of the brand, it's the ideal way of making sure your fridge is fully stocked each month. The Bath soft cheese has a creamy centre, the wyfe of Bath is your semi-hard cheese with sweet, nutty notes and there's an extra mature version of this as well. Then there's the merry wyfe with its distinctive pungent orange (edible) rind, which is washed in cider and lastly the Bath blue – and together they make the perfect cheese board.
Neal's Yard Dairy cheese of the month subscription: From £149 for three months, Neal's Yard Dairy
One of London's most well-loved cheese shops, Neal's Yard Dairy offers a subscription focusing on British farmhouse cheeses. Subscriptions are available once a month in three-month blocks, monthly or bi-monthly for a set period of a year. It's certainly not the cheapest box on offer, so it's best saved for the real cheese connoisseurs, however each box is crammed with four large chunks totalling a minimum of 1.2kg each time – perfect for both decadent cheese boards and using in recipes. We made the most delicious cheese toasties with the pitchfork cheddar.
Partisan Deli cheese club: From £23.99 for a month, Partisan Deli
Partisan has found its nationwide cheese club to be a much-needed source of income since going into lockdown. This month treats included a langres from the champagne region of France, which as you might expect goes particularly well with a glass of the good stuff. There's no minimum sign up period, so you're free to subscribe for as long as you fancy (although we can't see you wanting to leave), with a choice of either three or five cheeses per box. Each month has a new theme to pique your interest, including a small article and shop discounts or offers. This month shone a light on cheeses from classic holiday spots to help ease the monotony of lockdown.
The verdict: Cheese subscription services
There wasn't a cheese we tried that we didn't love. The Cheese Geek's the jimi subscription would be perfect to share with your flatmates and is a great price, Paxton & Whitfield's box contained some of our all-time favourites, but you'll have to pay for three months upfront.
Overall however we felt that The Fine Cheese Co. offers the most bang for your buck, with top notch accompaniments. It's a particularly exciting option if you're keen to learn more about your selection. However, if you want to pay monthly or buy a one-off box, we recommend The Cheese Society's monthly cheese club.
IndyBest product reviews are unbiased, independent advice you can trust. On some occasions, we earn revenue if you click the links and buy the products, but we never allow this to bias our coverage. The reviews are compiled through a mix of expert opinion and real-world testing.