The Independent's journalism is supported by our readers. When you purchase through links on our site, we may earn commission.
12 best German wines
Forget what you think you know about German wine and prepare for a treat with our pick of the best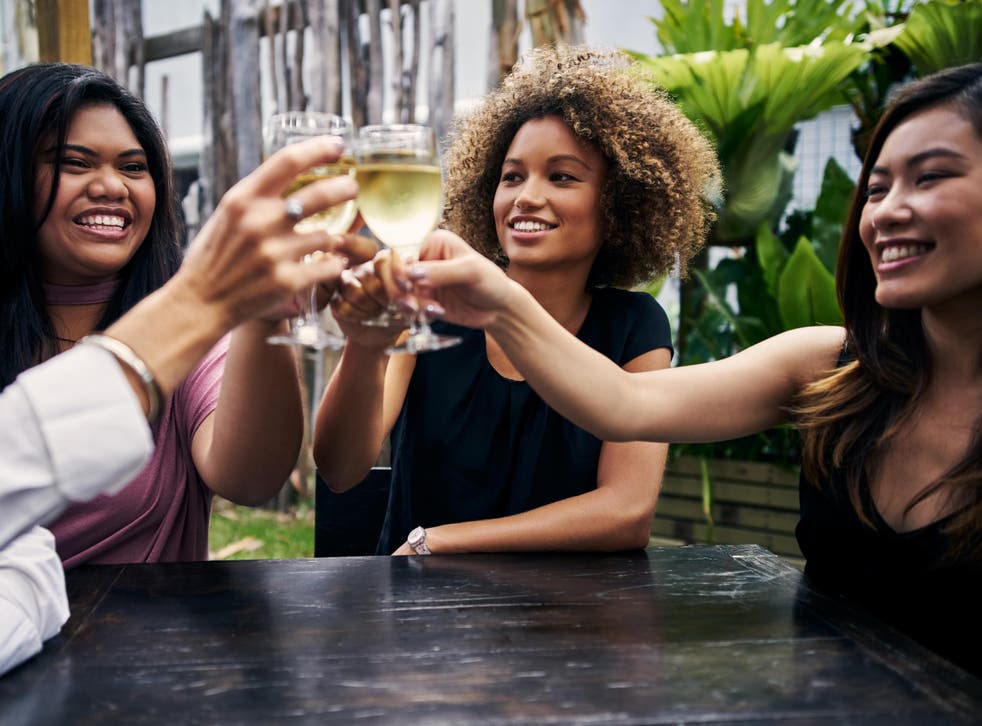 Germany has always been renowned for its excellent white wines: a little on the sweet side, low in alcohol but always high in quality. In recent years, however, wine drinkers have tended to favour drier wines. As a result, the German market has evolved to cater for all tastes with some splendid dry rieslings and a variety of other white wines, such as pinot blanc, gewurztraminer and grauburgunder. Warmer summers and milder winters have also boosted rosés and reds, with pinot noir the third most planted grape variety in the country. So take your pick – from traditional rieslings to chunky reds – the range is wide and growing.
Hans Baer Pinot Noir 2016 75cl 13%: £7, Tesco
Pinot noir is the third most planted grape variety in Germany after riesling and Müller-thurgau with areas such as Baden, Württemberg and, in this case, Pfalz leading the way with pinots that are vinified as dry red wines. This example with its soft dark fruit flavours and pleasing tannins is great value at this price.
Peter & Ulrich Griebeler Dry Riesling 2017 75cl 12%: £12.99, Majestic
From the Mosel – Germany's third largest wine region in terms of production – comes this dry and appealing riesling made by winemaking brothers Peter and Ulrich Griebeler. Oodles of apple-like freshness and hints of citrus and passion fruit allied to a zesty minerality make it a great partner for seafood, salads or a lightly spiced curry.
Schloss Johannisberg Riesling Bronzelack Trocken Rheingau 2016 75cl 12.5%: £21.95, Slurp
Everything about this wine shouts quality even before you take the cork out. A single vineyard wine from what the label proudly proclaims is the world's premier riesling estate, it's made from grapes that are picked late so that the flavours are layered, concentrated and complex. Huge lemon and citrus flavours abound with notes of herb and spice. Can be drunk now or kept for another good few years.
Villa Wolf Gewurztraminer 2016 75cl 11.5%: £9.95, Slurp
One of the world's most distinctive wines, the German version of this aromatic classic is drier and perhaps a little less flamboyant than the gewurztraminers from France's Alsace region. From an estate founded in 1756 which saw its fortunes rise in the late 20th century, this is an off-dry, bright and ripe wine with full fruit flavours that can be enjoyed with spicy foods or strong cheeses.
Dr Loosen Slate Hill Mosel Riesling 2017 75cl 8.5%: £10.99, Majestic
Low in alcohol, but rich in flavour, this is a traditional Riesling from Germany's Mosel Valley with peach, apricot and citrus fruits battling it out on your tongue, and a welcome mineral finish. Honeyed and sweeter than some, it's the perfect accompaniment to a robust curry or something equally spicy.
Klein Cabernet Sauvignon Rosé Trocken 2017 75cl 12%: £10.99, Naked Wines
Germany isn't the first place you'd look to for rosé, but winemaker Gerhard Klein has been able to produce a relatively cool climate rosé that offers fresh and crisp red fruit flavours with notes of spice and pepper. It would be shame to wait for the summer to enjoy this, so why not consider an all year round tipple?
Bulls**t! Drink a Real Grauburgunder! 2016 75cl 13%: £18, Red Squirrel
Here's a wine to get the conversation going should there be a momentary pause around the supper table. Telling it like it is are winemaking brothers, Alex and Martin Bauer, with the German version of the grape known as pinot grigio in Italy and pinot gris in France. Crisp and dry with notes of peach and apple and floral hints, plus a pleasant acidity, equate to lots of quality and no bull.
Abtei Himmerod Riesling Feinherb 2016 75cl 10.5%: £7.99, Ocado
Cistercian monks were making wine at the Himmerod Abbey in the Rhineland-Palatinate as far back as the 12th century, and it's a tradition that maintained in this classic pale yellow riesling with its orchard and citrus flavours and agreeable acidity. And, at under £8, it's a real bargain.
Taste the Difference German Pinot Blanc 2017 75cl 13%: £7.50, Sainsbury's
A bright and lively pinot blanc made in the Pfalz region for Sainsbury's by winemaker Dominik Meyer, with lots of green fruit and orchard flavours and a minerality that adds to the mix, rather than overpowering it. Enjoy it with cheese (especially goat's cheese) or salads.
Asia de Cuba Cosmopolitan Riesling 2015 75cl 11%: £12.99, Virgin Wines
A wine that's tailored to accompany Asian food – it won an award as "Best Wine with Singapore Chilli Crab" at a recent competition before going on to snaffle the top prize as well. A slight sweetness, along with a touch of lime-accented acidity, makes it the go-to wine for foodies although it's equally good as an aperitif.
Tiefgang Weissburgunder (Pinot Blanc) 2016 75cl 13%: £8.99, Ocado
Made from grapes grown on a mineral-rich soil in the Pfalz region which gives this aromatic pinot a distinctive, almost nutty flavour, along with notes of pear, apple and quince. If you're a fan of sauvignon blanc, then you should enjoy this too. A quality wine at a decent price.
Marks and Spencer Stepp Riesling *S* 2017 75cl 13%: £15, Marks and Spencer(£90 for a case of six)
A beautiful dry riesling that's the result of a collaboration between M&S winemaker Belinda Kleinig and German cellar master Gerd Stepp, using grapes from the Kallstadter Saumagen vineyard in the Pfalz region and layered with flavours of apple, soft fruit and citrus and a long finish. Enjoy it now with sushi, tuna or salmon or it can be kept for another two or three years.
The Verdict: German wines
Traditional riesling such as the Dr Loosen Slate Hill Mosel with an alcoholic strength of only 8.5 per cent still has its followers, but newer and drier Rieslings, such as the Peter & Ulrich Griebeler and the M&S Stepp Riesling, also offer great quality at a reasonable price. Other whites, such as the Tiefgang Weissburgunder, the Villa Wolf Gewurztraminer or the outspoken Bullshit! Drink a Real Grauburgunder! provide a range of splendid choices. But the reds and rosés, such as the Klein Cabernet Sauvignon Rosé and our Best Buy, the Hans Baer Pinot Noir, also merit investigation
IndyBest product reviews are unbiased, independent advice you can trust. On some occasions, we earn revenue if you click the links and buy the products, but we never allow this to bias our coverage. The reviews are compiled through a mix of expert opinion and real-world testing.