The Independent's journalism is supported by our readers. When you purchase through links on our site, we may earn commission.
8 best sustainable tech products
Here are the best products to combat your carbon footprint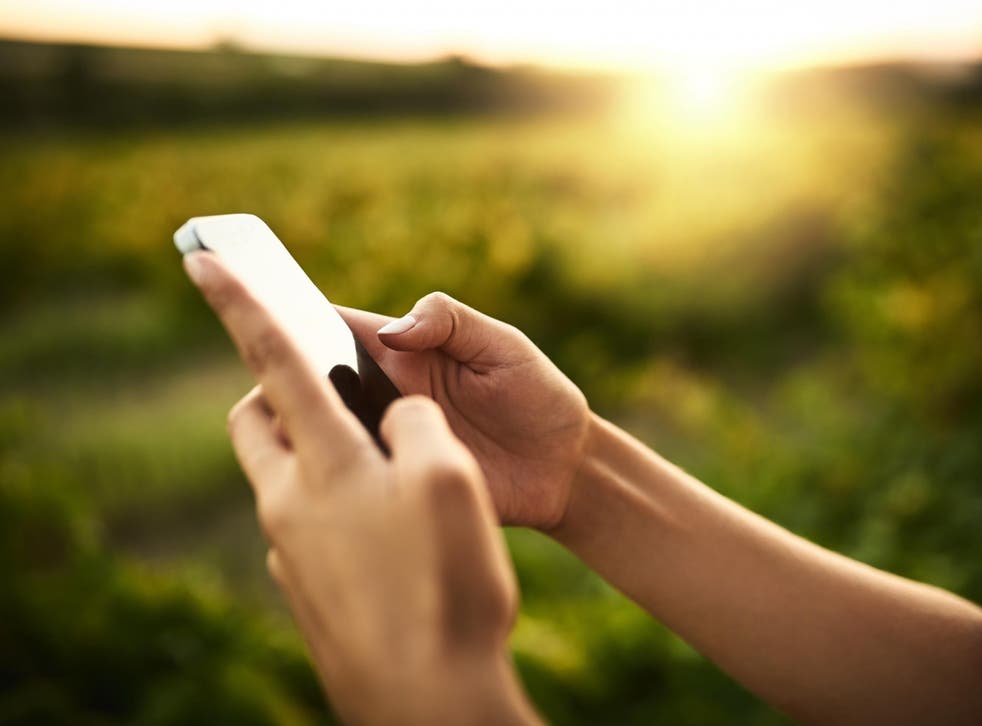 When it comes to sustainability there are areas of our lives we all know we should tackle. Avoiding single use plastics, saving electricity and recycling to within an inch of our consumerist existence are all good starts, but there is one area of our lives which is becoming increasingly more impactful, and where we need to start making changes: technology.
In many ways, the advancement of technology has been hugely beneficial to the environment – as commodities such as books, music, films and official documents have moved from physical to digital, fewer natural resources are needed to produce and store them. But many of the products we consume in order to keep up with the ever evolving world of tech are problematic. They are often manufactured out of plastic derivatives on the other side of the world, requiring a huge carbon footprint to get them to us and muddying the supply chain to the point where it's impossible to guarantee ethical standards.
That said, there are ways to limit your impact without giving up on our digital lifestyle. Here are some products to help.
House of Marley No Bounds Sport Bluetooth Speaker: £79.99, House of Marley
The proliferation of digital music platforms came with huge environmental benefits – no more reams of plastic CD cases cluttering up our homes unnecessarily. But by investing in an ethically manufactured speaker, you can take it a step further.
House of Marley manufactures its products out of reclaimed fabric, bamboo, recycled plastic and ethically sourced fabric. The results are aesthetically pleasing, but more importantly, high performing. The speaker has a 12-hour battery life and comes with a jack cable as well as being bluetooth enabled. Unsurprisingly, the soulful tunes of the Wailers have never sounded better (it was founded by Bob Marley's children to further his legacy of sustainability).
The No Bounds Sports model is compact and offers 360 sound due to its conical shape, which packs more of a punch than it looks like it might. We can also vouch for their bluetooth headphones, which offer excellent sound quality, although it's worth noting that the controls only work on IOS, so Android users will still need to use the phone's interface to change the volume and pause.
Lefrik 15" Laptop Briefcase: From £17, Lefrik.com
Where there is a laptop there is a need for a case. But many such products are manufactured by the fast fashion garment industry, with low-quality fabric which requires huge amounts of natural resources to manufacture and uses largely unregulated factories for its production.
Spanish brand Lefrik offers affordable alternatives manufactured out of recycled plastic bottles. They do manufacture in Asia, but they are members of the Ethical Fashion Forum and their factory follows the Fair Wear Foundation code of conduct which ensures safe and fair working conditions.
Their 15" laptop briefcase is padded and includes an internal pocket for chargers and cables, as well as an external zip pocket for any additional accessories. They also offer a 13" padded sleeve, also with a zip pocket. The design is sleek and feels secure, and it comes in a range of colours for all tastes.
Fairphone 2: £529, Fairphone.com
Smartphones are probably our most used tech products, and our most often replaced. They are not without their share of problems though. A Greenpeace report last year showed that since 2007 we've used as much energy creating phones as would be needed to power the whole of India for a year. A study at McMaster University in Canada found smartphones to be the most damaging of all devices in the industry – not because of the energy required to power them, but due to the emission impact of their production.
And to top it all off, most phones are built in such a way that broken parts are either not replaceable, or so expensive it's no longer worth it, creating a lifespan of less than two years in most cases. Fairphone aims to combat all of these issues. Their phone is modular, meaning all the individual components are replaceable should they require upgrading, and they are meticulous about ensuring all of the phone's components are ethically sourced.
For a product most of us are used to paying for in instalments, the upfront price can feel steep, but it's just over half the cost of the cheapest iPhone XS and £100 less than the latest Google Pixel. That said, the phone does not function as a premium product. The main drawback is its battery life, which is substantially poorer than any other brand new smartphones we'd ever tried – at light usage it will not last a full day. That said, it does charge fast, which is lucky as it struggles to perform other tasks while plugged in.
Aesthetically it's rather bulky and heavy, although that does mean the screen is well supported should it take a tumble, and the removable back gives you different colour options, including a fully see-through one which allows you to see all the components inside the phone, which is a nice touch. If you want a decent phone and you're concerned about supporting unethical practices, this is a good option, but don't expect anything groundbreaking from its performance.
K-Tor Hand Crank Generator Pocket Socket 2: £50, K-tor.com
To go along with your environmentally friendly smartphone, you ideally want an environmentally friendly way to charge it too, and the Pocket Socket is a fun option, and rather more reliable than many a portable phone charger we've tried before. It's compact (about the size of a water bottle) and light (15oz according to the website). It does require a bit of elbow grease to crank it up from scratch, but call it an extra workout.
A great little device to use when you can and limit energy consumption, plus always handy in case of power cuts. For the less manual among us a solar powered charger is another great sustainable option.
Pela Penguin Ocean Phone Case: £30, pelacase.com
While your Fairphone shouldn't need a case (it's sturdy enough as it is), any other smartphone probably will, especially if you want to fight back against its built-in obsolescence and keep it alive for as long as possible.
Pela cases are 100 per cent compostable, which is hugely valuable given the number of smartphones (and cases) the planet cycles through, and the fact that most of the plastic accessories will end up in landfill. Plus, they work with a number of environmental organisations to donate a portion of their profits towards other work in this space, namely 1 Per Cent For The Planet, to whom they donate.
Our personal favourite is the new penguin range, available for iPhone, Samsung and Google Pixel phones (with more Android covers on their way). They come in turquoise and black with a cute embossed penguin on the back and 5 per cent of the cost goes to Oceana, a charity focused on protecting the oceans, plus $3 of each unit sold goes towards a selection of their vetted charities, including Amnesty International, Unicef, and Free The Slaves.
Deciwatt NowLight: £70, Indiegogo
While LED bulbs can get around the obsolescent and excessive energy consumption in light bulbs, many of us don't consider this option when it comes to our lamps. You know how important it is to turn your lights off when you leave the house to save energy, so why not find a lamp that doesn't use any electricity at all?
The NowLight has a circular cord which you can pull infinitely, and it converts your energy into power (think: wind-up toys). It's extremely efficient – we pulled the cord for less than five minutes and were able to use it most evenings for two weeks. There are also different brightness settings which allow you to use it in different contexts and maintain the charge for longer.
It's not the absolute prettiest, but a great addition to a bathroom or a shed, for example. And if you're feeling lazy don't worry – it can also be powered through solar or plugged into a USB socket. The NowLight is currently available for pre-order via Indiegogo, but they have a similar product called the GravityLight which is available at Amazon, although the design is slightly clunkier and it doesn't offer the solar and USB charge options.
See Sense Ace Front And Rear Bike Light Set: £79.99, See.Sense
One of the most sustainable things anyone can do is avoid using a car or even public transport where possible. See Sense is trying to encourage us all to cycle more with their smart lights, which make you more visible in the daylight and flash brighter when you're at riskier moments like junctions and filleting traffic. They also contain sensor tech which detects potholes and collects data on where cyclists are travelling on roads so that cities can build better infrastructure for them, so you're leveraging your behaviour for double the environmental benefit. Plus, they're sustainably manufactured in Northern Ireland and plant a tree with WeForest for every set sold.
The lights also come with an app which allows you to adjust brightness, and helpfully alerts you when your lights are low on battery. It also has other features like alerts for theft or crashes, but we found this to be buggy and not particularly reliable, which would be problematic if a loved one had received the text saying a crash had occurred. That said, the app is fairly new so they are presumably still ironing out the details, and the Ace lights are a great option for the civically minded even without the additional safety features.
Ecosia
Not a product in the traditional sense of the word, but Ecosia offers a sustainable alternative for something you (probably) use every day: Google.
Founded in 2009, Ecosia is a search engine, which can be downloaded as a phone app or browser extension, but it donates 80 per cent of its ad revenue to tree planting programmes around the world. When you open the search engine you can see a tally of how many trees have been planted so far (39,217, 285 at the time of writing), which helps create a sense of proactivity in even the most mundane of tasks. This year, Ecosia celebrated its 25 million tree milestone by building its own solar energy plant to actually power the searches.
For specific research, you may still need to rely on our old faithful Google, but for everyday light searches, Ecosia does the trick, and there's something refreshing about knowing that your curiosity is literally making the planet a better place.
Verdict: Best sustainable tech products
One of the best products you can buy to support an ethical, sustainable brand with no impact on your lifestyle is the House of Marley speaker or headphones, and if you're willing to sacrifice a bit of quality for excellent credentials, the Fairphone may be for you.
IndyBest product reviews are unbiased, independent advice you can trust. On some occasions, we earn revenue if you click the links and buy the products, but we never allow this to bias our coverage. The reviews are compiled through a mix of expert opinion and real-world testing.