The Independent's journalism is supported by our readers. When you purchase through links on our site, we may earn commission.
12 best computer speakers
Turn up the volume and get cinema-quality sound with a powerful pair of desk-side speakers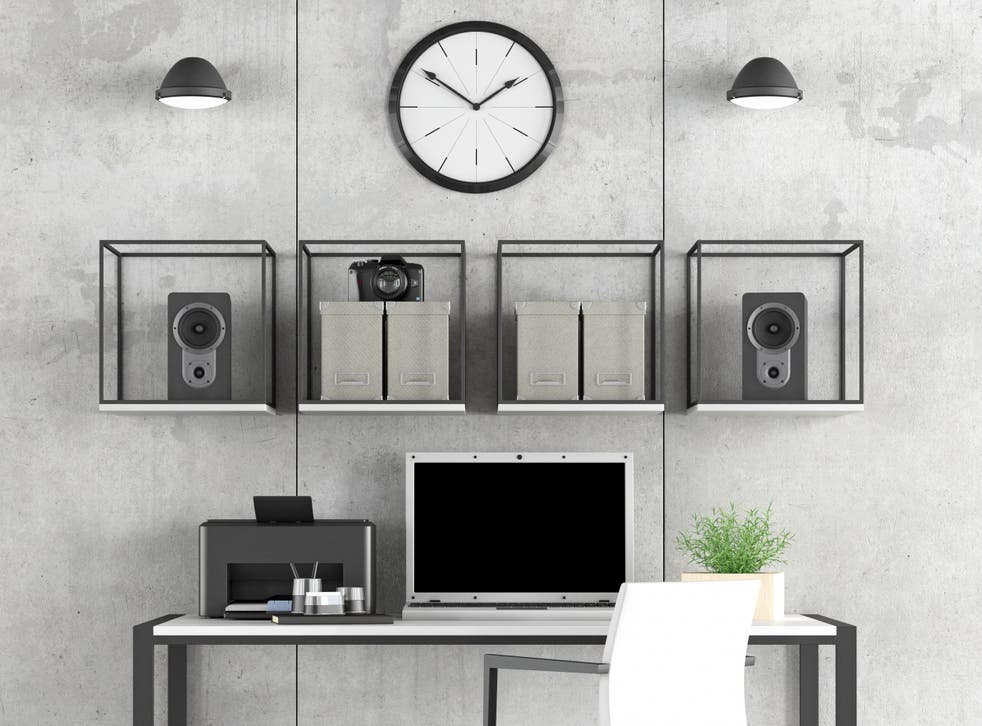 The speakers in most laptops and computer monitors are woeful, but in nearly all cases you can get a big audio upgrade by spending very little.
Whether you just want a slightly more powerful stereo pair, full surround sound or something with a big sub, there are plenty of options that don't cost the earth.
Mostly we recommend 2.0 speaker sets where you just have two speakers. However, if you like powerful thumping bass then a 2.1 set with a separate subwoofer is the way to go. Meanwhile, for gaming and movies you can go full surround sound with a 5.1 system.
As for other features, there are a few things to look out for. A remote is always a nice extra, while Bluetooth connectivity makes it easy to connect laptops, tablets and phones.
Some speakers also include smart functionality with direct access to streaming services and digital assistants.
Edifier R1280DB: £119.99, Amazon
Edifier isn't exactly a household name but it has been consistently making great quality speakers of all sorts for years.
The R1280DB are the latest iteration of their mid-level 2.0 computer speakers that combine great design and build with a nicely rounded set of features and fantastic audio quality.
They're large speakers for their price but in return you get a powerful, rich sound that can easily fill a small living room. Digital and analogue connectivity can be found round the back and there's Bluetooth too.
A convenient remote seals the deal. Also look out for the older R1280T, which lose the digital inputs and Bluetooth but cost just £89.99.
Creative A60: £14.99, PC World
At this price, it should come as no surprise that the Creative A60 don't exactly set the world of computer audio alight.
However, even a very basic pair of speakers such as these will provide an upgrade over the speakers in most laptops, or the in-built speakers in computer monitors.
You get more volume, more bass and a much better stereo image. The A60 offer just a single analogue audio input, power switch and volume control – but they sound decent, look smart and are a doddle to use.
Edifier R12U: £14.99, overclocker.co.uk
Just like the Creative A60, the Edifier R12U are the most basic of upgrades you can get for your computer. They'll sound a little louder and fuller than the speakers you get in most laptops or computer monitors and that's about it.
Here, though, instead of a mains power connection like the A60, the R12U rely on a USB connection for power. This makes them more portable and so ideal for life on the road with a laptop.
Creative Gigaworks T20 Series II: £64.99, Creative.com
If a simple, cheap set of speakers is all you require, but you don't want to compromise too much on quality and volume, the Creative T20s are the way to go.
This reasonably compact 2.0 set has a simple all-black style, with the option to expose the drivers or keep them protected with a fabric grille.
They produce a warm, full sound that, while it certainly won't knock your socks off with bass, is more than ample for close-up desktop listening. Detail can't compete with more expensive units, but compared to similarly priced systems with a sub-woofer, they're far better in this regard.
Logitech Z506: £64.99, box.co.uk
Surround sound for home computers used to be all the rage a few years ago but its popularity has waned recently. Nonetheless, there are still options out there and the Logitech Z506 is a fine entry-level example.
Clarity from any of its five speakers isn't exactly breathtaking, but you can add real drama to games and movies thanks to its central and rear speakers and sub. Not one for audiophiles but potentially a cinephile's delight.
Logitech Z533: £72.99, Amazon
If powerful, thumping bass is high on your priority list – then a 2.1 system like the Logitech Z533 is the way to go.
This stylish set includes a hefty wired remote control that includes volume and bass controls, plus sockets for an aux input and headphones.
The system packs a real punch too, bringing bass-heavy music to life. The compromise here is clarity at the top end and mid-range, warmth is lacking compared to similarly priced 2.0 systems.
Minirigs Minirig 2: £129.95, Minirig
The Minirig 2 is a portable Bluetooth speaker with just a single driver in it, so it can't do stereo. However, it is the ultimate accompaniment to road warriors that want to get the best music from their laptop or phone while away.
Measuring just 102 x 73mm and weighing 488g, this beautifully built (in Bristol, UK) aluminium cylinder produces an astonishingly powerful and pleasing sound that will easily fill a small hotel room with music.
You can hook it up either via Bluetooth or a 3.5mm jack cable and it'll last an astonishing 80 hours on one charge.
Sonos One: £199, Sonos.com
The Sonos One is a smart living room speaker that includes support for Amazon's Alexa voice-controlled assistant. You can speak to it and ask it to play your favourite tunes, answer a question and much more.
This can also fit in with Sonos' range of other wireless speakers, allowing you to control all the audio in your home from one spot. All that and it sounds fantastic too.
You don't get the stereo image of normal computer speakers, but if you just want a quality speaker mainly for music and to help you control your smart home, it's well worth a look.
Logitech Z906: £218, Logitech
While you certainly can spend more on dedicated surround sound computer speakers, this is about the limit we'd suggest going to before considering setting up a proper home theatre system with a dedicated AV receiver.
Here you get a nice step up in all-round sound quality compared to cheaper units, plus you get digital inputs, an easy-to-use control interface and a remote control.
There's masses of power too, so even those with a large room can enjoy the wonders of surround sound.
Ruark MR1 MkII: £329, John Lewis
The Ruark MR1 MkII don't come cheap, but provide a clear step up over cheaper 2.0 sets. The wonderfully elegant pair, available in either walnut or white finishes, exude style and sound superb – with clarity, bass and power all making a big impression.
As well as digital and analogue inputs, you can connect via Bluetooth and there's a remote too, though there's no smart functionality here. The right-hand speaker can also have a battery pack added and be used on its own, making it great for taking outdoors too.
Edifier Luna E235: overclockers.co.uk
Bringing together a striking design, masses of power and superb clarity – the Edifier E235 are the ultimate 2.1 computer speakers.
With digital and analogue inputs as well as Bluetooth connectivity and a remote control, they're versatile as well as superb quality and will certainly be a bass-lover's delight.
For added convenience the sub-woofer is wireless too. Just make sure you've got room for the masses sub and sizeable speakers.
Genelec 8010A: £409 per pair, Gear 4 Music
For those serious about upping their computer audio game, professional-grade audio monitors like the Genelec 8010 are the way to go.
You'll need to buy two of them – with each having its own internal power supply and amp – and a proper audio interface to support their XLR inputs, but the leap in fidelity compared to anything else on this list is huge.
Add in a subwoofer and you're talking recording studio levels of power and detail.
The Verdict: Best Computer Speakers
The Creative T20 are a great first entry into decent-quality computer speakers for those on a budget while the Minirig 2 is our go-to for audio on the move. However, for their combination of style, sound quality and features the Edifier R1280DB is our pick of the best computer speakers.
Register for free to continue reading
Registration is a free and easy way to support our truly independent journalism
By registering, you will also enjoy limited access to Premium articles, exclusive newsletters, commenting, and virtual events with our leading journalists
Already have an account? sign in
Register for free to continue reading
Registration is a free and easy way to support our truly independent journalism
By registering, you will also enjoy limited access to Premium articles, exclusive newsletters, commenting, and virtual events with our leading journalists
Already have an account? sign in