The Independent's journalism is supported by our readers. When you purchase through links on our site, we may earn commission.
Airpods Max review: Are Apple's new headphones worth the £549 price tag?
Launched 15 December 2020, we review the Apple Airpods Max on sound quality, design, and that case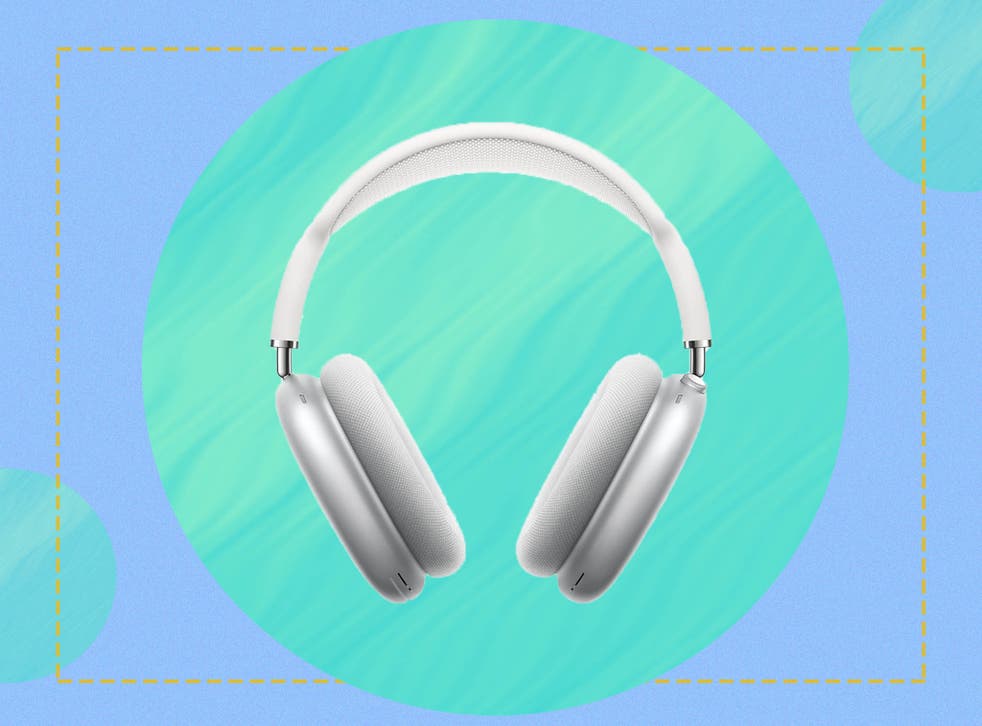 If you know one thing about the AirPods Max, then it's probably the price. And with good reason: Apple's new headphones cost £549, which is considerably more expensive even than some of the iPhones the company sells.
And so if there's one question the AirPods Max has to answer, it's surely: are they worth it?
Can any headphone really be worth such a high price? Can Apple really be justified in charging more than twice the price of the AirPods Pro, which nominally have the same features?
The answer, almost impossibly, is yes. The AirPods Max are not going to be for everyone, not least because Apple already offered such a great set of audio products.
But for those people they are for – and if you are not already put off by the fact they are Apple headphones, and they cost £549, that might well be you – they are a vastly worthwhile purchase.
You can trust our independent round-ups. We may earn commission from some of the retailers, but we never allow this to influence selections. This revenue helps us to fund journalism across The Independent.
Apple Airpods Max: £549, Apple – Buy now
First, the sound
The sound is astonishingly good. Rich, rounded, full, wide, or any other adjective you wish to use – put on these headphones and you get access to a sonic world far bigger and better sounding than you might ever expect from a pair of Apple headphones.
And the smarts are just as impressive. To anyone familiar with the AirPods Pro, those features will be familiar – they are exactly the same – but technology such as Adaptive EQ, easy connections to any Apple devices and Spatial Audio transform the listening experience almost as much as the sound itself.
Questions about what the headphones look like or how they work immediately fade away, however, as soon as you take them out of that unusual case and stick them on your head. Immediately, it's clear that whatever other reservations you might have – about cost, about design, or anything else – there is no concern about the sound.
The AirPods Max are astonishing headphones, adding a power, space and clarity to music that brings it freshly to life. Listen to your favourite songs and hear details that you never noticed before; listen to songs you don't like and you might find something that you loved all along.
The biggest drawback here is that Apple doesn't really offer music streaming of a quality to match its headphones. There's no high resolution option on Apple Music, and while the quality is decent, it would be nice to have the option of CD quality listening that's as good as your premium headphones.
Still, it's not necessarily music where the headphones shine their brightest, however, but watching TV and films. Thanks to a host of features – primarily "Spatial Audio" – these headphones paired with an iPad can provide an experience better than the cinema.
The sound by itself is great, of course, as you probably expect by now. From the quiet flicking of a switch to the loud roar of a rocket engine, films you love will come alive in the same way as music.
But spatial audio takes that sound and wraps it around your head, bringing the experience of a huge surround sound cinema into two small ear cups on your head. Films, particularly those using Dolby's Atmos technology, are expansive – the audio whips around your head with gripping realism, and distant noises really sound like they're coming from across the room.
Smart technologies
What's more, the headphones' tracking features mean that sound will stay static as you move your head. Someone talking in the middle of the frame will stay there even as you turn your head side to side, which is the kind of feature that sounds a little ridiculous when described but sounds ridiculously good when you actually hear it. It's so convincing that you'll sometimes wonder whether you even have the headphones on.
Just as good as the sound of music and films is the sound of silence: the noise cancellation of these headphones is astonishing, too. While it doesn't block out absolutely everything, it's good enough – for obvious reasons it has been impossible to test its performance on a loud flight, but it does an excellent job at cutting out people's phone calls in a share office, for instance.
While it would be tempting to see these headphones as unnecessary while much of the world works from home – there's no need for listening or noise cancelling on commutes for many people – they actually shine in that setting.
Smart technologies appear across the headphones, and you'll be familiar with many of them if you used Apple's in-ear AirPods Pro. They'll magically connect to all of your Apple devices, for instance, and flick between the two; Adaptive EQ will ensure that they sound the best for how they fit on your ears; they'll sit in a low power state until you need them, but you can find them if they go missing using Apple's "Find My" app. There's no great leap forward from Apple's existing AirPods, but those earphones were already great.
Design
This is, perhaps surprisingly for Apple, the headphones' only drawback. They can be heavy, the aesthetic is subtle and chic but not especially interesting, and they come with a "Smart Case" that is neither smart nor really a case at all.
On your head, the headphones are a little chunky. If you are particularly sensitive to the weight on your head, it might be worth asking whether these are the kinds of headphones you can tolerate for a full day. (As with some other Apple products this year, such as the new Watch bands that only come in one size, it is a real shame that there's no safe way to try the headphones on before you buy them.)
But the weight is neatly distributed, and the soft, bouncy band over the top does all it can to distribute it, meaning that the AirPods Max are actually more comfortable than some headphones that are a lot more expensive, including Apple's own Beats line.
The look of the headphones is positively anonymous: there is not a single obvious design flourish, and the headphones don't even include the Apple logo anywhere. The big piece of metal that covers your ears is even more of a vast, clean expanse than it looks in pictures, and the AirPods Max are subtle and understated, making no effort to advertise themselves as either Apple products, or £549 headphones. It's a great choice, and means that the headphones should blend into any outfit.
That case
There are of course some issues, many of them the kinds of issues you expect with any piece of Apple hardware. They work far better with devices made by Apple than with those made by any other – if you want to listen to music from a PC, for instance, you'll have to pair them manually each time, and won't benefit from the smart features – and they come without the kinds of extras that would be helpful, like a cable to plug them in, which you have to buy separately.
But other issues feel decidedly un-Apple. The design of the case that they slot into is frankly bizarre: it's thin and flimsy, won't actually protect the headphones when they're in the bag, and the holes cut out in the bottom of it don't line up reliably, so you can't even easily charge the headphones while they're in the case.
Designing a nice case for such nice headphones should surely be right in Apple's area of expertise. It is perhaps the world's best company at understanding what materials will work best in consumer products, have designed brilliantly natty cases for other products including the AirPods and iPhones.
In practice, though the case is largely unnecessary. While putting the headphones into it means they will go into an ultra-low power state and preserve battery, they keep charge pretty well even when they're out of it, and the case offers little to no protection anyway.
If you're going to take these out of the house and want them to stay safe when in a bag, for instance, then you'll have to buy one of the cases that third-party manufacturers will no doubt be rushing to provide. It's just a shame that this will incur another cost on top of the already hefty price-tag, and perhaps just as much of a shame that doing so will mean leaving behind Apple's usually fantastic case design.
The verdict: Apple's AirPods Max
The issues discussed are only remarkable because the AirPods Max are otherwise such an astonishing achievement, the kind of headphones that elevate the entire listening experience. Such annoyances are largely ignorable – but that sound isn't.
At £549, these headphones are premium, but they sound premium, too. If the cost or other concerns are off-putting, then they're not likely to win you round, but if you are even slightly tempted you will find an admittedly expensive piece of hardware that could change how you listen to music.
If you're still unsure, we've put the AirPods Max head to head with Sony's WH-1000XM4 to find which is best
IndyBest product reviews are unbiased, independent advice you can trust. On some occasions, we earn revenue if you click the links and buy the products, but we never allow this to bias our coverage. The reviews are compiled through a mix of expert opinion and real-world testing.
Register for free to continue reading
Registration is a free and easy way to support our truly independent journalism
By registering, you will also enjoy limited access to Premium articles, exclusive newsletters, commenting, and virtual events with our leading journalists
Already have an account? sign in