The Independent's journalism is supported by our readers. When you purchase through links on our site, we may earn commission.
10 best bird boxes
Help make your garden a paradise for local birds this summer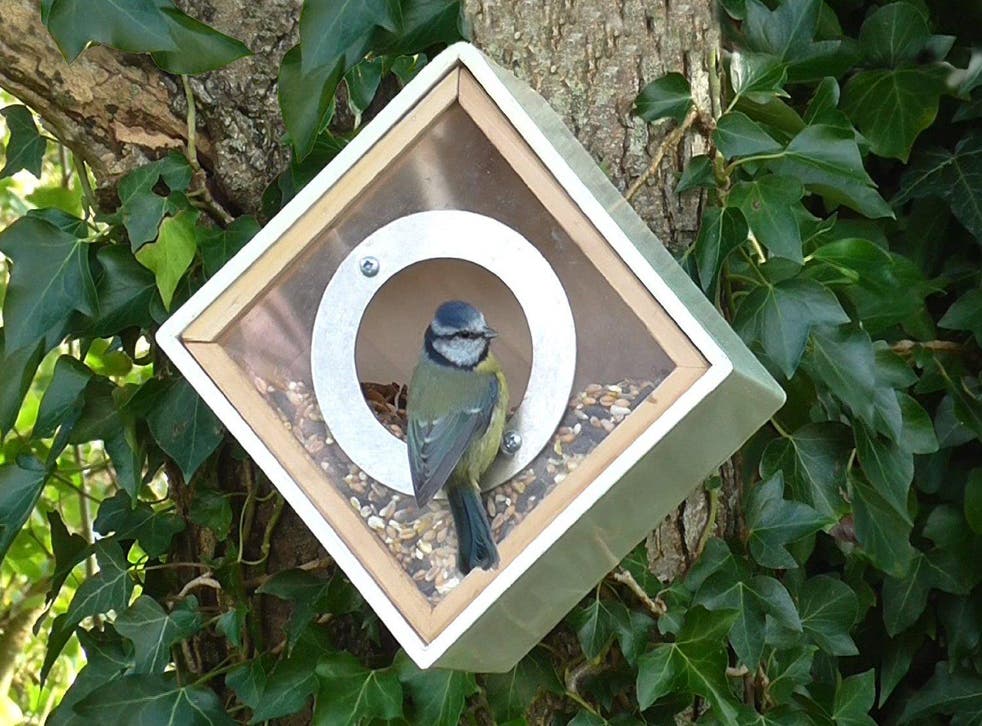 When deciding on a bird-feeder for your garden, first consider its location. Feeders will get more attention when dangled off trees or situated close to hedges that provide cover, making sure birds are fed in winter and nourished in the summer months when they are raising chicks.
Worms can prove difficult to yank up from sunbaked earth while insects will be in short supply should there be a sudden spell of wet or cold weather.
Shady places are best but be aware of predators – cats will gladly scale trellises and fences for a feather-wrapped feast if a feeder is in easy reach.
Try to feed high protein snacks such as mealworms and sunflower hearts.
It's best to avoid dishing out peanuts at this time of year as large pieces of dense food may choke baby birds. Remember to thoroughly clean your feeders on a regular basis – dirty feeders are breeding grounds for bacteria which can be bad news for your local bird population.
The Nuttery Helix Bird Feeder: £35, Living with Birds
This swish-looking feeder will keep your feathered friends safe from squirrels thanks to the artful, steel bars encircling the housing.
It's best for smaller birds, as anything bigger than a starling will struggle to squeeze through the bars to access the goodies. A handy tray catches detritus and the food dispenser lifts out easily for refilling and cleaning.
This feeder is available with either a seed feeder or a fine wire mesh column for dispensing nuts.
Simon King urban bird feeder: £25, Simon King Wildlife
Born in a bird hide and raised by jackdaws, BBC Wildlife presenter Simon King knows a thing or two about birds.
There's plenty of bird-related paraphernalia to be found on his website – our pick is this compact, contemporary-looking feeder.
Designed to attract smaller birds, it's beautifully made, box-shaped feeding station with dual hang points, and comes with a clip-on perch.
Box Wild ceramic bird feeder gift box: £65, Box Wild
This modernistic ceramic feeder will dangle from your chosen tree like a mini space station. It's easy to fill, has voluminous capacity and sports four generous sized perches for hungry birds to cling.
The feeder comes as part of a box set that includes two packs of seeds – one being a specially formulated bluetit blend that sent our local bluebird population into a feeding frenzy.
The packaging also contains a birdy bonus – spread the thin wooden shavings on your lawn and you might see birds nabbing it for nesting material.
Flutter Butter timber feeder: £7, Thompson & Morgan
This compact feeder is for serving Flutter Butter, a specially developed, protein-packed peanut butter for birds (the stuff you spread on your toast is too salty for such delicate beaked creatures to ingest).
The Flutter Butter jars twist easily into place. Contents are kept protected from the elements by the feeders' dome-shaped roof.
There is a small perch provided, offering room for a solitary bird to rest and dine.
National Trust window feeder: £10, Garden Wildlife Direct
Birds and glass don't usually mix. This suction-footed feeder attempts to atone for the sins of the window and allows the house-bound bird fancier to view feeding birds close-up, from the comfort of an armchair. It's an easy-to-fill, sleek-looking feeder, made from wipe-clean plastic – a tiny, embossed NT logo above the food dispenser will remind birds who provided the furniture for their seedy banquet.
RSPB ground feeder: £19, RSPB
Birds such as blackbirds, robins and wren prefer to take their food from the ground rather than having to swing in an ungainly way from a hanging feeder.
This squat, floor-based dining platform will cater for their needs. It's segregated into four feeding areas (like a nacho-dip selection) and has plenty of room for hosting a whole flock of greedy avians.
To prevent rodents and other four-legged scavengers taking advantage of your hospitality, you might want to pair it with a wide-mesh ground protector.
Mealworm feeder: £11, Little Peckers
Birds go nuts for protein-rich mealworms. They tend to prefer them live and wriggling but will gulp down dried ones just as keenly if you soak them in water before serving.
This mealworm feeder sports an adjustable plastic roof which does a fine job of preventing large birds entry while letting the little things in for a feasting.
The lower mesh tray holds its squirming cargo safe and secure. It can be easily cleaned with an old toothbrush between feeds.
Bottle feeder: £14, Garden Bird
While we cannot condone guzzling directly from an optic, this bottle-themed feeder is both fun and functional.
Refilling is straightforward enough – lift the bottle from its wooden housing and pour seeds directly in to the bottle via the neck.
It's a job that can be made can be made less messy by recruiting help from a plastic funnel.
Suet Block Feeder: £3.49, Garden Bird
Fat balls are the preferred winter fodder for birds, providing essential sustenance to see them through the harsh winter months.
Whilst seed feeders are best for summer, there's still place for this type of feeder in your garden. The golden rules are: wash it down regularly and always use good quality, shop-bought bird balls. Homemade ones made from cooking fat are a breeding ground for harmful bacteria and will smear and clog birds feathers.
The top of this feeder pops open easily for filling, and will accommodate nine fatty treats. No perches on this one – birds will happily cling to the frame. The assembly is easy to hose down, and comes with an additional spike which you can attach to make a low-level feeding station.
Tom Chambers, Elegance: £80, Harris Garden Centre
To provide the ultimate avian banquet, go for one of these multi-feeding stations.
This food-dispenser from Tom Chambers covers all bases, featuring two feeding trays mounted on the centre pole and five arms from which to dangle feeders of your choice (feeders are not supplied).
It's easy to erect – the poles screw firmly together – and the whole assembly stands secure thanks to the fat central ground spike. Even when a sizeable representation from local pigeon population began bouncing on the arms, the feeder remained upstanding.
The verdict: bird feeders
For a versatile, well-built feeder that looks the business, dangle a Helix bird feeder from your tree and watch the birds flock.
IndyBest product reviews are unbiased, independent advice you can trust. On some occasions, we earn revenue if you click the links and buy the products, but we never allow this to bias our coverage. The reviews are compiled through a mix of expert opinion and real-world testing.