The Independent's journalism is supported by our readers. When you purchase through links on our site, we may earn commission. Why trust us?
9 best gourmet dog treats
Reward your hound with an out-of-the-ordinary snack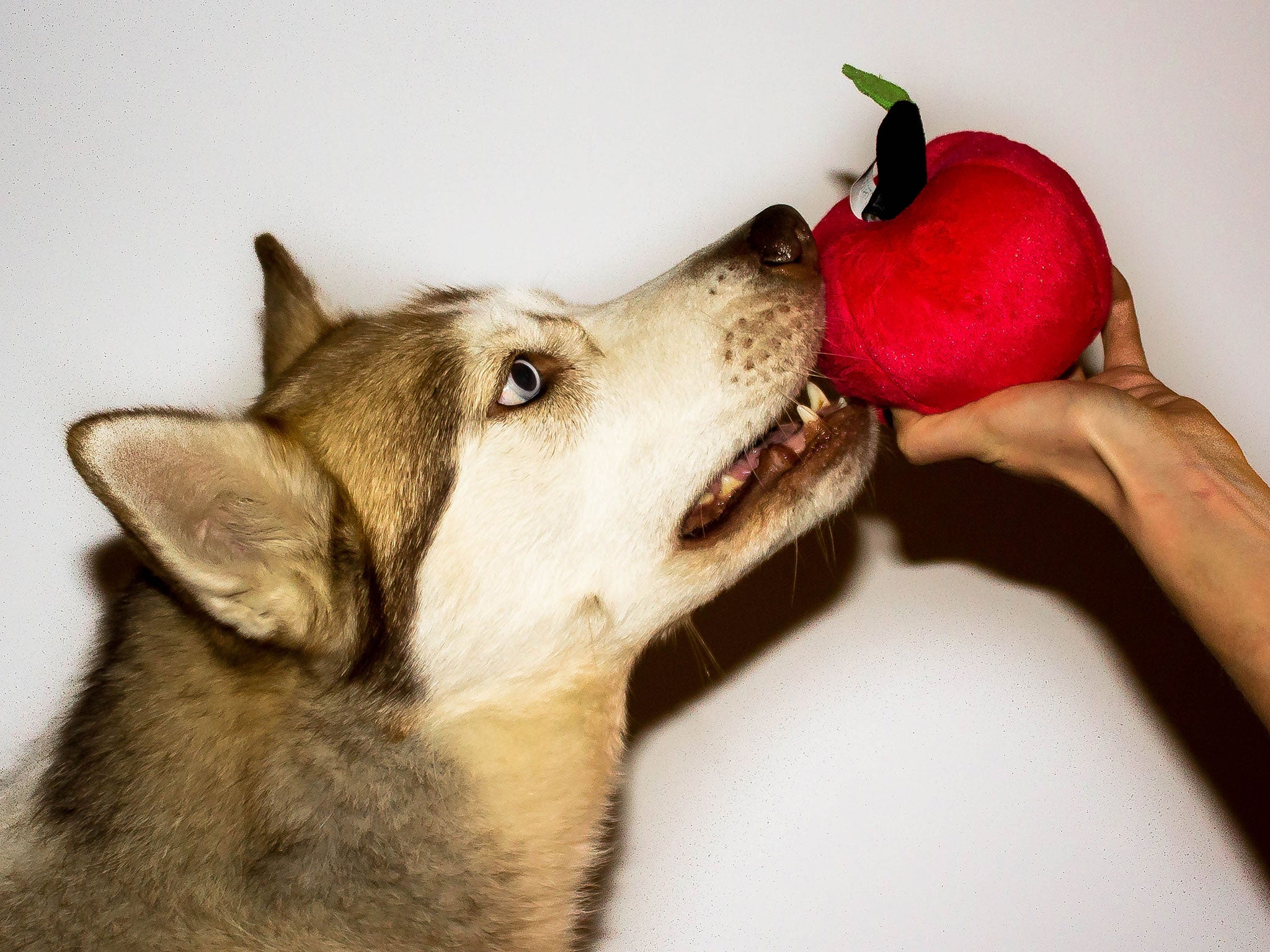 Call out the word "treat" and dogs are pretty much putty in your hands. But what to do when their taste becomes more discerning than gravy bones? Should your dog fancy itself as a four-legged foodie, the online treat aisle now offers much more than bog-standard biscuits. From fishy bites to help remove tartar to gourmet rewards cooked up by a Michelin-starred chef, Alex Frith of dog lifestyle blog Barkarama rounds up the latest in innovative doggy delights. Note that treats are not a meal replacement so should be served conservatively - and refer to packs for suggested quantities.
1. Beautiful Joe's Ethical Dog Treats: from £4, Beautiful Joe's
Barkarama's resident hound goes crazy for these handmade, air-dried nibbles of pure ox liver, and we're equally crazy for the retro, tobacco tin-like packaging. Beyond taste and quality, we also love the brand's ethical stance: for every bag sold, it donates a pack to a dog in a need at an animal shelter. Available to purchase as individual 50g bags, gift packs or subscription bundles (to save cash), the treat storage tins are priced separately at £2.50.
2. Pet Munchies 100% Natural Salmon Bites: £1.79, Fetch
Salmon is a great all-rounder for hound health, and your dog will enjoy chewing its way through these fishy squares made from 100 per cent wild salmon skins. Naturally low in fat and high in protein, they will help with plaque and tartar removal. Featuring all the "free froms" (gluten, soya, wheat, artificial colours, preservatives and flavours) they are great for dogs with allergies and special diets.
3. Billy and Margot Popcorn for Dogs: £1.99, Billy and Margot
Your dog might enjoy it when you toss them a piece of your popcorn but as that tends to be coated with butter, sugar or salt and popped in oil, it's really not very good for them. Exclusively for dogs, this one is seasoned with seaweed and air-dried to keep it healthy for your pup.
4. Green and Wilds Venison Dog Treats: £4.59, Antler Dog Chews
Dried meat treats are great for dogs on a raw food diet and these ones are iron-packed, low fat and low calorie. They're spot on for training or rewarding a dog that needs to watch its waistline. They're also gluten free and hypoallergenic for dogs on special diets. The venison is air-dried slowly to retain all the taste and nutrients, and packed in a sealable bag to keep it fresh.
5. The Dog House Random Rewards Training Treats by Michel Roux: £5, Houndworthy
When a Michelin-starred chef gets involved, you know your dog is in for a gourmet treat. Wheat and gluten free, these natural treats are designed to reward your pooch at random with a lucky dip of five flavours: ostrich and cherry, seaweed and orange, cheese and cranberry, venison and blueberry, and salmon and trout. Made in collaboration with The Dog House, a dog training and activity holiday facility in the Welsh valleys, these little tastes of doggy heaven also come presented in a cute tin with refills available.
6. Lily's Kitchen M'Hearties Little Cod Treats for Dogs: £5.95, Ocado
One hundred per cent Icelandic cod has been pressed into tiny heart shapes to create these natural, additive- and preservative-free treats. They're a great source of Omega 3, which is good for things like maintaining a glossy coat and helping a senior pet's immune system, although they are quite whiffy. However, the sweet, illustrated tin helps contain the stink. Don't be surprised if kitties try to get their paws on M'Hearties, too.
7. The Innocent Hound Sliced Duck Sausage with Cranberry: £14.85 for three, The Innocent Hound
A doggy favourite gets a serious upgrade with these gourmet sausage slices, which are made from 80 per cent British duck meat. Added ingredients include potato and sweet whole cranberries that are said to be good for your dog's urinary tract health. These luxury packs come in a re-sealable container to keep them in good condition, with a choice of either 100g or 600g tubs.
8. Fetch & Follow Dog Treat Selection Gift Pack: £15, Fetch & Follow
This tasty range of handmade biscuit and crunch treats comes from Fetch & Follow, which has just opened a pet boutique in East London's Netil Market. It features no less than seven bags of different flavours such as 'coconut clouds', 'gingerbread bones' and 'mint and parsley kisses' (for better breath). Lots of organic, human-grade and locally sourced ingredients feature in F&F's treats, and they come in hand-drawn packaging.
9. Doggie Fruit & Veg Box: £45, The Artisan Pet Deli
These gourmet treats come packaged in a crate-style card box. Your dog will enjoy guzzling its way through fruit and veg-themed, wholesome offerings such as carrot and apple nibbles, and duck and strawberry hearts. When they've their fill of doggy snacks, the box also contains an apple, carrot and peapod squeaky toy for play.
Verdict
Fetch & Follow's multi-pack of treats is great buy in terms of value for money and variety, and the Natural Salmon Bites are a long-time healthy hit with Barkarama's hound. However, our best buy is awarded to Beautiful Joe's, which scores a hat trick on taste, packaging and treating a dog less fortunate than your own with every purchase.