The Independent's journalism is supported by our readers. When you purchase through links on our site, we may earn commission.
10 best plants for pots for an all year round container garden
Transform your outdoor space into a foliage-filled oasis with these evergreen shrubs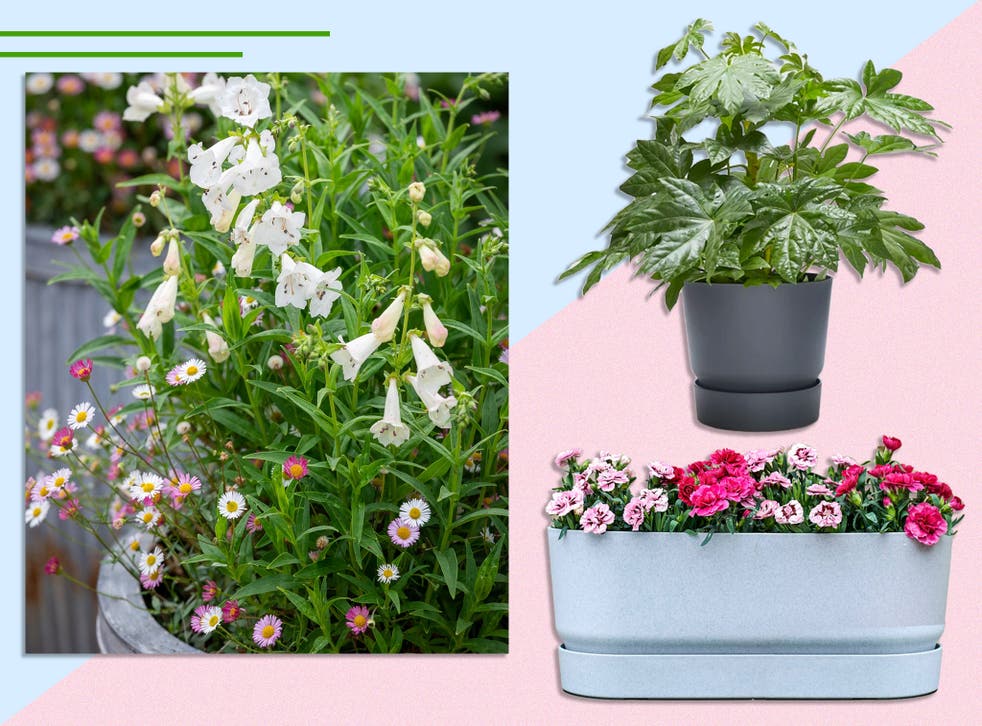 When it comes to your garden, flowers and plants are great decorations, adding different colours and dimensions. If your outdoor space is small or isn't equipped to house flora in the ground, plants in pots offer the perfect solution.
"Though plants often grow most easily in garden soil, in many cases this is not possible," Guy Barter, chief horticulturist at the Royal Horticultural Society (RHS), tells The Independent. If you're looking for an alternative, "containers are a great option for a balcony, rooftop or patio garden". The benefits are plentiful; most importantly, they "quickly add structure and style", he adds.
In terms of what you should look out for, Barter recommends that within reason, "the larger the container, the better as this will make watering and feeding less of a chore". He notes that "trees, shrubs, succulent plants and the more robust perennials", similarly, "rudbeckia make great choices".
If it's colourful flowers you're after, opt for "pansies for winter and petunia for summer". And although roses, climbers, grasses and bamboos are "more challenging", they can give excellent results with care, adds Barter.
To help you create the perfect container garden for your outdoor space, we took Barter's advice on board and went on the search for the best plants for pots we could find.
Read more:
How we tested
When it came to testing, we looked for robust plants that offered all year round appeal, as well as those that flowered seasonally. We paid close attention to how easy they were to care for and how they looked on our balcony. Happy potting.
The best plants for pots for 2022 are:
The verdict: Plants for pots
When it comes to creating a flourishing container garden, there are a whole host of plants from which to choose. If you're looking to inject greenery in a shady spot, opt for Patch Plants' fatsia, while Beards & Daisies' bamboo is easy to look after.
But, if it's flowers you're after, it's got to be the Beards & Daisies dianthus bundle, it allowed us to release our inner Monty Don, and it creates a wonderfully colourful display.
Voucher codes
For discounts on flowers and other greenery, try the links below:
Are you on the hunt for seating options for your garden? Read our guide to the best hanging egg chairs
Register for free to continue reading
Registration is a free and easy way to support our truly independent journalism
By registering, you will also enjoy limited access to Premium articles, exclusive newsletters, commenting, and virtual events with our leading journalists
Already have an account? sign in
Register for free to continue reading
Registration is a free and easy way to support our truly independent journalism
By registering, you will also enjoy limited access to Premium articles, exclusive newsletters, commenting, and virtual events with our leading journalists
Already have an account? sign in