The Independent's journalism is supported by our readers. When you purchase through links on our site, we may earn commission.
9 best breast pads: Stay comfortable and dry while pregnant or nursing
Whether you're after an all-natural pad or a smart silicon breast cup, ease soreness and chafing with our picks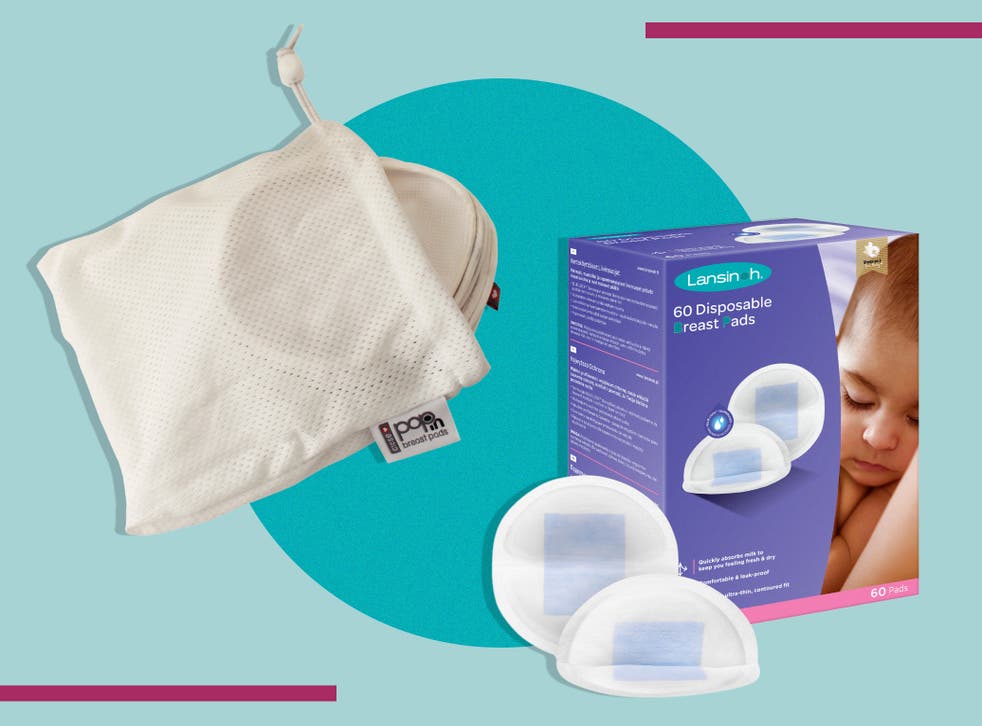 Something that all new mothers may underestimate in the lead up to birth and beyond is how much their breasts leak. Whether it's colostrum before the baby arrives or when the milk "comes in", it's likely that every mother will experience some form of leakage during their pregnancy or breastfeeding journey.
Rather than putting up with wet spots and stains on bras and clothes, a way to combat the dampness is to use breast pads. These come in many different shapes, sizes and materials and can be disposable or reusable. However, each kind has one job: to wick away moisture to keep you dry and drip-free.
Kathryn Stagg, International Board Certified Lactation Consultant (IBCLC) said: "Breast pads are a useful item to have when breastfeeding, especially in the first few weeks. When the milk "comes in" in the first couple of days after birth, it is quite common to leak. This often continues for a few weeks until milk production has settled down. So, a breast pad can be placed in the bra to soak up any leaked milk and save embarrassment of wet patches on your clothes.
She adds: "Some parents may leak colostrum towards the end of pregnancy. Others may continue to leak for many months into their breastfeeding journey. Others do not leak at all. It is very individual. Please note, this has nothing to do with milk production or your ability to breastfeed."
How we tested
We put these breast pads to the test by wearing each brand for several hours across several weeks, marking them on comfort, absorption, ease-of-use, sustainability and of course, price. We looked at how comfortably they sat in the bra throughout the day, how well they absorbed leaks, and how they performed at catching let-downs while nursing – we also tested at night too.
Read more:
The best breast pads for 2022 are:
The verdict: Breast pads
The Lansinoh disposable breast pads truly trump all others in terms of their durability, absorption rate and even comfort – you'd be hard pressed to outleak one of these pads, even with a fast let-down. However, a close contender to rival them are the Tesco ultra slim breast pads, in terms of performance.
If it's reusable pads you're looking for, the Little Lamb washable bamboo breast pads have our vote as being the most comfortable and effective.
Voucher codes
For the latest discounts on baby tech and other essentials, try the links below:
Ensure you rest easy with the help of our best baby monitors round up, from video to audio models
Register for free to continue reading
Registration is a free and easy way to support our truly independent journalism
By registering, you will also enjoy limited access to Premium articles, exclusive newsletters, commenting, and virtual events with our leading journalists
Already have an account? sign in
Register for free to continue reading
Registration is a free and easy way to support our truly independent journalism
By registering, you will also enjoy limited access to Premium articles, exclusive newsletters, commenting, and virtual events with our leading journalists
Already have an account? sign in