The Independent's journalism is supported by our readers. When you purchase through links on our site, we may earn commission. Why trust us?
10 best backpacking essentials
Off on a gap year or travelling adventure? Then make sure you pack this lot in your rucksack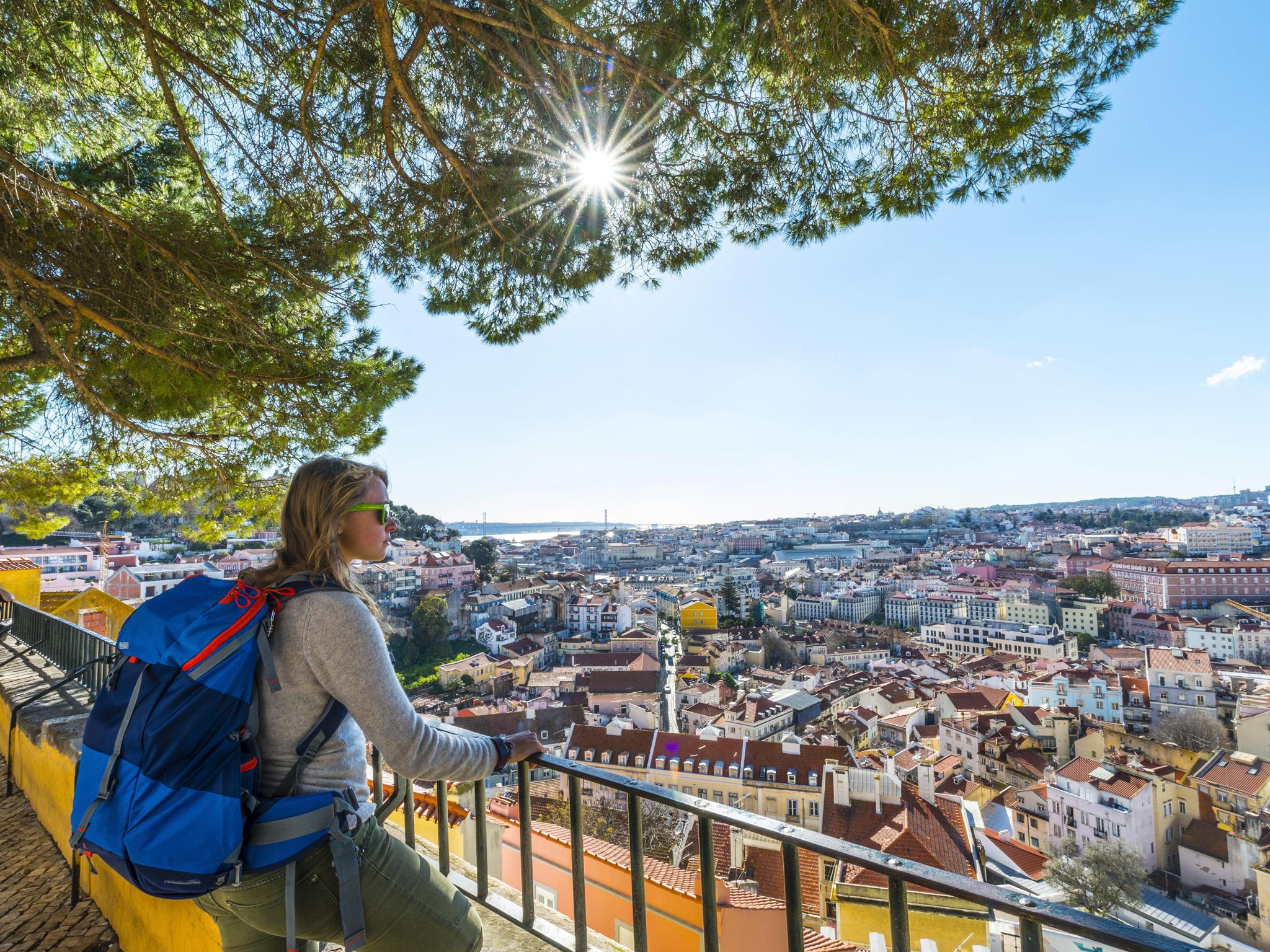 If you're lucky enough to be going on a jaunt across the globe anytime soon, there's a lot you need to consider.
You'll be getting by on whatever you can carry on your back, so space-savers, multi-tools and a couple of welcome luxuries will make all the difference.
After speaking to a number of practised explorers, we tested everything from headlamps to microfibre towels, sleeping bag liners to pen knives – all you need to get by on the trail.
We looked for the most lightweight and compact travelling gear around, and judged them for backpacking versatility, value for money, and overall quality. So whether you're jetting off to South America, or just popping over to the Continent, you should be covered.
1. Lifeventure Silk Sleeping Bag Liner: £47.99, Lifeventure
Let's face it – some hostels aren't hygienic, so a quality sleeping bag liner is a must. This silk one is both very comfortable and practical for any climate. As silk is such a breathable fabric, it'll regulate your body temperature whether you're in Southeast Asia or Scandinavia, keeping you comfortably warm or cool wherever you are. There are lots out there but Lifeventure's version, with comprehensive anti-mosquito, anti-bed bug and anti-bacterial qualities, stands out from the competition.
2. Nitecore NU10 Headlamp: £27.95, Nitecore
Headlamps help massively with night time activities - like setting up a tent or checking where that noise came from - but many are heavy and just unwieldy. Enter the Nitecore NU10, a simple and lightweight alternative. Weighing just 65 grams, it can illuminate your world with a powerful 160 lumen glow. With just two buttons, one for three levels of white light and the other for a red light, operating couldn't be simpler. Comes with an elastic headband and USB charger.
3. Victorinox Cadet Alox Pen Knife: £25.90, Amazon
Pen knives may seem outdated, but when you need to get into a tin of food, deal with a hangnail or just cut some tape, they become essential. The Cadet is small and sturdy, with a number of functions and a grip pattern. It has two flathead screwdrivers, a can lifter and opener, nail file and nail cleaner, and a roughly eight centimetre blade. The sign of any good pen knife: the blade comes sharp enough to slice through paper with little force.
4. Sanggol Luxury Neck Pillow: £11.99, Amazon
Extended coach journeys are a staple of travelling, so whether you're catching an overnighter to Hyderabad or spending 18 hours going down the same road in Australia, a decent neck pillow will come in handy. This one has a velour cover and is filled with memory foam, which makes it outrageously comfortable. Unlike bead-filled pillows, it has some give but doesn't deform, keeping your head in a comfortable upright position – it's a genuine godsend if you can't sleep on long journeys.
5. Eagle Creek Pack-It Cube Set: £25, Cotswold Outdoor
Fitting weeks' worth of clothes into a backpack is always a struggle, but thankfully this packing cube set offers a solution. It's a simple concept – cram as many clothes as possible into three differently sized zip-bag organisers, and chuck said bags in your backpack. The clothes get really compressed and you end up being able to carry more in the same space. We prefer this low-tech solution to vacuum bags, as you'll be doing a lot of packing/unpacking.
6. Anker PowerCore 5000: £11.99, Amazon
For those times you find yourself in the wilderness, this portable phone charger is a must. A sleek cylinder roughly twelve centimetres long, this fits into any backpack. It takes two-three hours to fully charge, after which you'll be able to recharge your phone at least once. You can even check the level of charge with the only button on the entire device. Compatible with Apple, Android and almost all other smartphones.
7. Sea to Summit Drylite Towel: £20, Sea to Summit
Packing a wet towel into your backpack every other day gives bacteria a helping hand that it doesn't need. Thankfully, microfibre towels have made this aspect of travelling much better. This one is extremely lightweight and absurdly absorbent, given how thin it is. Although it feels odd at first to dry off with a "flat" fabric, it does its job admirably and is completely dry within an hour or two. Comes in five sizes, but we'd say the large is the most useful.
8. Moldex Pura Fit 7700 Ear Plugs: £3.40, Amazon
Whether you're being kept up by that strategically placed crying baby on a flight, or the pounding beats of rubbish EDM from the hostel bar, earplugs make all the difference. These ones are particularly soft on the ears, so you won't be sacrificing comfort for silence. Their substantial width and length cuts out noise almost completely. You get twenty pairs (each packaged individually) and they'll last a couple of uses each.
9. Venture 4th RFID Safe Money Belt: £22.95, Amazon
If you're the type that ends up patting down their pockets more than looking at the scenery, you might want to consider this money belt. Sitting neatly around your midsection it won't even be visible under a t-shirt. Two pouches provide space for money, travel documents and more, and the zips are easily accessible. Foam and plastic mesh on the inside keeps it sitting comfortably, while everything else is water resistant.
10. Vapur Eclipse Reusable Water Bottle: £13.39, Amazon
Bottles can take up a silly amount of space in a backpack, but this 700 ml one is almost totally flat when empty. Made out of a tough but pliable plastic, you can even roll it when not in use, saving valuable space. It does have a solid screw-on top thankfully, making it easy to fill up, and once full it can stand and support its own weight just like any regular water bottle.
The Verdict: Backpacking Essentials
If you're going to get anything from this list, make sure you include the Lifeventure Silk Sleeping Bag Liner. Its ability to keep you cool in the heat and warm in the cold make it a really versatile bit of gear, while its anti-mosquito qualities help out massively in tropical climates. A close second is the Anker PowerCore 5000, keeping you connected to friends and loved ones when a plug socket isn't an option.