The Independent's journalism is supported by our readers. When you purchase through links on our site, we may earn commission.
8 best approach shoes
Before you go vertical you need a shoe that can get you there safely and quickly. Here are the best picks for any assault.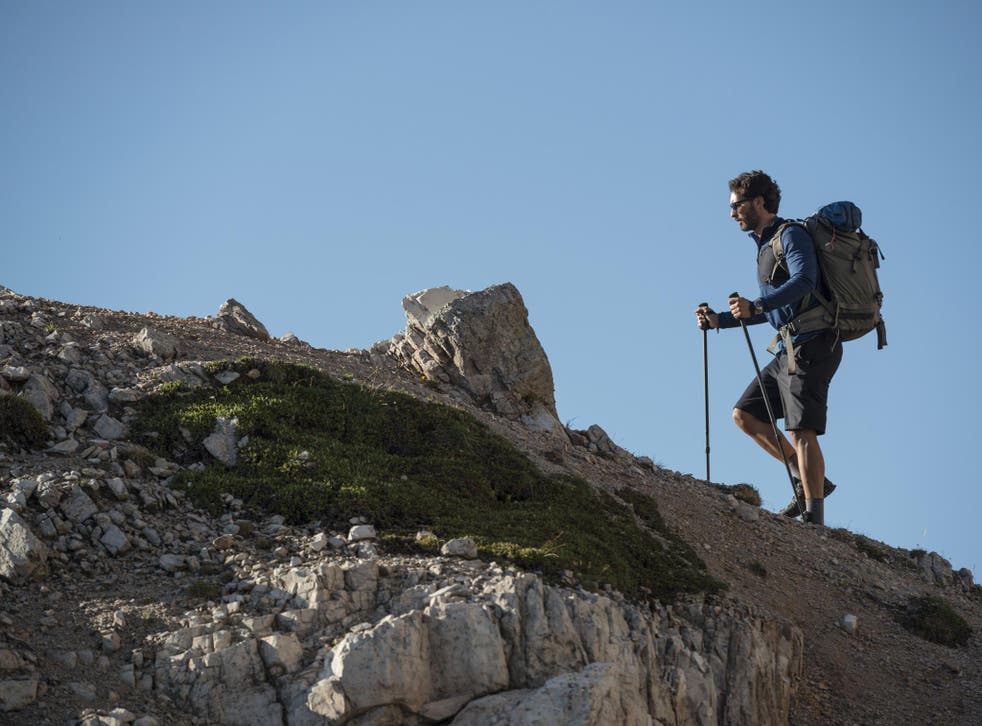 Approach shoes are nothing new – they've been with us for well over thirty years, however not many outside the hardcore climbing community has been aware of their benefits. First, though, let's clear something up. What exactly are you supposed to be "approaching" with a pair of these on your feet?
"You should be able to tackle anything from rocky and loose terrain to minor gradients," says Jeremy Stevens, Outdoor Footwear Buyer for Ellis Brigham Mountain Sports. "They're designed to be sturdy enough to support your feet on rough ground, but still agile enough to keep you moving quickly."
One of the stand-out features that sets them apart is the rubber toe cap (or "rand") on the outsole which is there to protect the shoe (and what's inside) when it's jammed into rock cracks. Another is what's underneath - the sole tread pattern, which will determine the traction of the shoe and how adaptable it is to different types of terrain and conditions.
For the UK, tread should be deep and widely spaced because on approach you'll usually be traversing wet grass and mud. That was certainly the case for our testing ground on Dartmoor. Ultimately, though, the shoe must be flexible, comfortable and lightweight so legs don't feel leaden after a day of scrambling. Whatever your approach, these are the kicks most at home in the backcountry.
1. Salomon Out Path GTX: £135, Salomon
This has the look of a low profile hiker but feels exceptionally light on wearing (weighing in at 280g) so you don't feel like you're dragging excess weight up and over rocky approaches. The upper reacted well to heavy usage and stood up to a season's worth of scuffs, scrapes and scratches over sharp rock and boulders. Protection isn't compromised with the heel cap and rand built into the matrix of the shoe rather than being part of the exoskeleton, which only adds to the comfort and wearability. A Gore-Tex membrane means you won't need to worry about any soggy missteps and the aggressive sole tread with multidirectional mouldings adds friction to climbs and traction to slopes.
2. Adidas Terrex Swift Solo: £74.95, Adidas
The sportswear brand's recent acquisition of Five Ten (the original approach shoe brand) appears to have been a match made in heaven as it has produced a great looking upper with serious grip down below. This is thanks to an outsole made from Stealth rubber - a high friction rubber compound that lends the shoe an instant reliability, born out in both wet and dry conditions underfoot, and allowed the shoes to maintain friction on loose material and tension on rock. The open mesh upper combined with a lightweight foam midsole keeps the weight down to 220g and the slip on design and bungee laces add to the comfort factor and ease of use.
3. 5.10 Access Mesh: £79.95, highsports
Just as Adidas has taken a few technical tips from joining forces with 5.10, so the approach shoe originators have taken a few style hints with the upper. Its 366g offering has style and substance and is well suited for dry, short approaches and walk-ups, as it boasts a classic dotted sole cast from its Stealth S1 high friction rubber compound. The superior tread maintains a spidey-like grip in a range of conditions from slick, wet rock to greasy grass.
4. Haglofs Rocker Leather GT: £99/£117, Go Outdoors
The Swedish outdoor brand has delivered a versatile shoe that's built for the wetter months and colder climbs with a water-repellent upper and Gore-Tex lining to keep feet dry. At 435g, the light and durable Solyte material in the midsole keeps shoe lift light whether walking or running and the cushioning Asics Gel in the heel provides good ground strike cushioning. Sole tread is built for the wet and durability comes from high abrasion resistance rubber so you can really put them through their paces on downhill scrambles. And there are three colour options available, so you can look good while doing so.
5. ArcTeryx Acrux SL GTX: £140, Arcteryx
This is a versatile 300g shoe with good waterproofing and breathability. Adapted well to both climbing and trail, the customisable inner gradually form fits to your foot the more you use it and it only takes a day's wear to get the benefit of this. The rubber compound used in the sole was grippy in all conditions and the tread pattern has a Y groove at the heel, which improved the shoes breaking on downward slopes. There are four different colour options: black, blue, grey and red.
6. Evolv Cruzer Psyche: £58.50, Rock + Run
A thin EVA midsole and cotton canvas upper combine for a good running option that won't drag you down and will perform well over dry ground. Available in slate grey and black, the shoe's 240g slipper-like feel makes for comfort and breathability in hot, dry conditions but it has bulk where it's needed in the high-friction rand, which offers excellent toe strike protection.
7. Meindl X-SO 30 GTX: £154.99, ellis-brigham
Solving the riddle of how to keep feet dry and yet still allow them to breathe, this shoe is the only approach to feature Gore-Tex Surround, which is a technology that comprises an internal membrane to keep water out of the upper but spacers which allow air to circulate. The 400g shoe, which comes in either black, grey or blue, performed well in soaring afternoon temperatures and the sole tread provided balanced traction.
8. North Face Verto Approach III: £79.99, North Face
Versatile enough to adapt to combination climbs with a durable upper for mixed terrain and prominent Vibram rubber tread that will glue you to rockier approaches. The 374g material mix of suede, mesh and rubber also means that the shoes won't weigh you down if you need to pick up the pace and a reinforced toe strike ensures you won't fall foul on rockier routes. They're comfortable, even after a day's solid wear, and coped well with everything that Dartmoor threw at them.
The Verdict: Approach shoes
To equip you to tackle a range of approaches in a range of conditions, the Salomon Out Path GTX is a stand out option but the Adidas Terrex is unique in that it feels like a climbing shoe that could stand up to most of the geography that comes before the crag too.
Register for free to continue reading
Registration is a free and easy way to support our truly independent journalism
By registering, you will also enjoy limited access to Premium articles, exclusive newsletters, commenting, and virtual events with our leading journalists
Already have an account? sign in
Register for free to continue reading
Registration is a free and easy way to support our truly independent journalism
By registering, you will also enjoy limited access to Premium articles, exclusive newsletters, commenting, and virtual events with our leading journalists
Already have an account? sign in