8 best Berlin guide books
Get the most out of your trip to the German capital with an informative, portable guide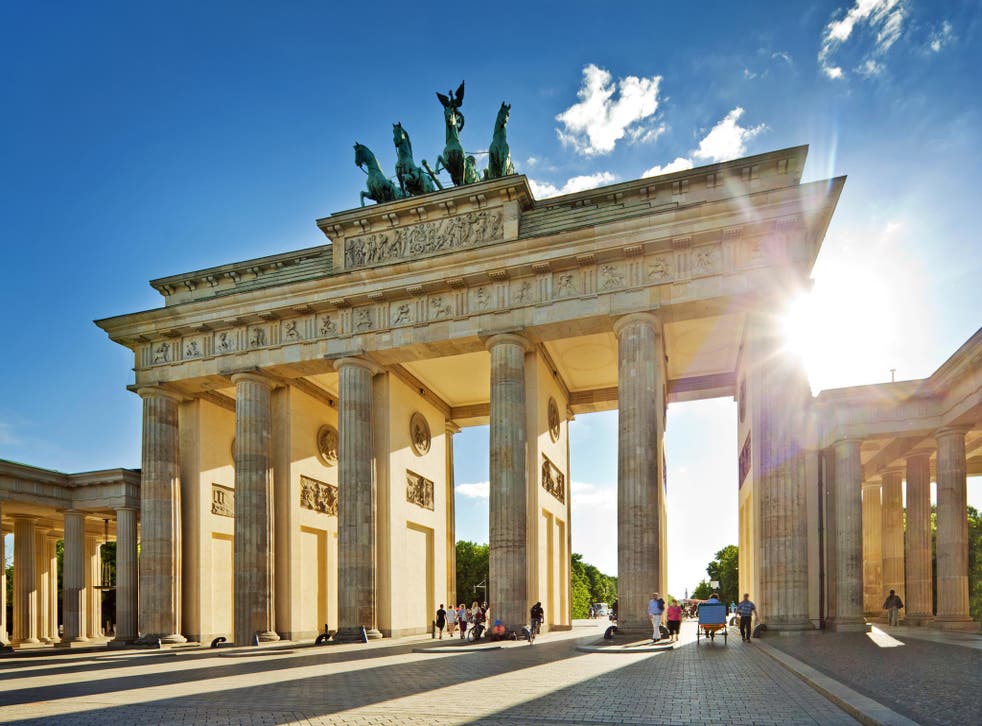 Berlin is one of the most interesting European cities to visit, with something to excite everyone. Steeped in culture and history from the Kaiserreich to the Third Reich and Cold War eras, these relics stand side-by-side with ultra-modern concert venues and buzzing nightlife.
And with flights from London taking less than two hours, it's no wonder that the German capital is a popular weekend getaway destination for many British tourists.
With so much to see and do in Berlin, and a number of different districts each offering a different side to the city, it helps to do a bit of research beforehand into where to go and what to expect. The perfect guide book will not only give you the lowdown on the best monuments, bars and restaurants to visit, but will also help you spontaneously fill a spare afternoon while you're there by telling you about some lesser-known gems you may otherwise have missed.
And so we've picked out some of the best physical guides to chuck into a backpack when you go exploring the German capital. Each one we've included in genuinely useful and although they vary slightly – some sit comfortably within the classic "listings" mould, while others play with the format – we're confident each one will help you make the very most of your trip.
1. TimeOut Berlin: £13.99, TimeOut
TimeOut's website is many people's go-to destination when looking for things to do in a city, and its Berlin offering contains perhaps the most exhaustive area-by-area listings, with sections for some more outlying but no less worthy districts like Neukölln, which tend to be skimmed over by some of the thinner guides. Proudly claiming to be written by local experts, this provides the best section of all the guides we read for LGBT culture along with myriad other sections dedicated to excursions outside the city centre, hotel listings, tips for things to do with children plus nightlife, film and performing arts. It seems more aimed at someone intending to take an extended trip or multiple visits, in places reading more like a magazine with in-depth features on Berlin's historical and architectural highlights. The practical advice offered is very detailed, with good hotel listings and especially strong information on local media and transport.
2. Marco Polo Pocket Guide Berlin: £6.99, MairDumont
Marco Polo's guide offers a good directory of all the main tourist attractions, as well as a selection of more obscure sites, organised by area with concise but detailed descriptions. Separate sections for shopping, food and entertainment are illustrated by attractive photographs throughout. Hotels and restaurants appear in sections, helpfully separated by budget. It's well-sized to slip into a bag, featuring several interesting pre-planned exploration routes and tips including transport information, useful web links and even a list of average temperatures. Fans of old school A-Z maps will love the detailed street atlas.
3. Lonely Planet Berlin: £14.99, Lonely Planet Publications
This is another extremely detailed listings guide, separated into areas but sprinkled with dedicated "top sights". The reviews are informative and well researched with more detail on places "worth a detour" to, aiding planning. But this offering really comes into its own in the "plan your trip" section which includes, among other useful features, a map showing the best preserved sections of the Berlin Wall, a guide to the best free activities and a month-by-month event calendar. Later comes excellent cultural information for the most dedicated and engaged traveller, but this guide also caters for first time visitors with brilliant basic information including recommendations based on interests, plus guides to tipping and etiquette. The accompanying map is clean and light, with more detailed information given in the book itself in a very user-friendly street atlas broken down into districts.
4. AA CityPack Guide to Berlin: £7.99, AA Publishing
AA's CityPack starts by highlighting a "Top 25" places to visit, a great format for first-time tourists or those with time constraints. The detail on these, considering this is a slimmer and cheaper book than many of its competitors, is hugely impressive. The key tourist districts are introduced by a cleverly conceived map, with each area's contributions to the Top 25 followed by brief listings of other notable destinations, then that district's restaurants, entertainment and shopping venues. Later in the guide comes a separate list of hotels and other brief assorted information. It's a good option for use "in the field" by a space- and budget-conscious traveller who wants to see the main sites and also explore a particular area themselves, this guide doesn't waste time getting to the most pertinent information.
5. Berlin by Joseph Pearson: £14.95, Reaktion Books
Historian and Berlin blogger Joseph Pearson's guide is the last word in explaining not only Berlin's incredible history, but also its present day cultural situation. The stunning photographs, both period and contemporary, are some of the best we've seen. Although there is a very limited "listings" section in the back, this is not meant for use by tourists on the ground. Instead, it is far better digested before a visit to Berlin and is even readable for leisure, and will undoubtedly improve your experience of the city when the time comes to visit.
6. DK Eyewitness Travel Guide Berlin: £14.99, Dorling Kindersley
If you plan on digging deep into the historical side of Berlin, we'd recommend you bring along this densely packed 2018 edition from Dorling Kindersley. The guide begins with a relatively extensive historical refresher on the city and its cultural origins, and is then split area-by-area into eight sections. There are oodles of pictures and annotated illustrations, giving you both further factual details on the sights, as well as tourist recommendations. Elsewhere, there's a "Berlin Through the Year" section, giving you a snapshots of the seasonal highlights – such as April's Easter Markets, or Berlin Art Week in September – and a range of themed itineraries. Each attraction has all the necessary info – addresses, phone numbers, transport links – and there's a very detailed survival guide at the back. All of that makes this one of the heftier guides to carry, so it's worth considering DK's Top 10 Berlin, also new for 2018, which is decidedly more concise.
7. Insight Guides: Explore Berlin: £7.99, APA Publications
This guide focuses not only on seeing the sights, but on how to get from one to another in the easiest, most efficient way – perfect if you're only spending a couple of days in the city. A concise introduction and directory cover all the basics you'd expect – on food and drink, shopping, entertainment, accommodation and so on – and then lays out 14 walking tours, covering pretty much everything a tourist might want to see. Each one is prefaced with information on walking distance, the time it should take to complete, and where it starts and finishes. It then gives more detail on each of the sites and a provides a numbered map, so you can easily find your way around (what's more, there's a fully removable city map slotted into the guide's back cover).
8. Berlin, A Literary Guide for Travellers by Paul Sullivan and Marcel Krueger: £16.99, IB Tauris
You won't find a pull-out U-Bahn map or the address of the local embassy in this guide – but what you will find is an incredibly well-researched and hugely enjoyable read. Written like a non-fiction book, it is a guide to the writing that has shaped Berlin, and the writers who have been shaped by it. It takes you on a literary amble through the main areas of the city, often stopping by famous landmarks to drop in an extract – whether that be courtesy of George Eliot and his description of Unter der Linden, or Amy Liptrot's journey into the near-mythical Berghain club. While the book does mention in passing a whole host of sights, landmarks and attraction, if it's cold, hard suggestions you're after, this isn't the book for you. Rather, this is one to start reading before your trip (it's 250-odd pages long) and then to dip into as you sit down for a moment to relax.
The Verdict: Berlin guide books
While we think all of these books will enrich your trip to Berlin, our Best Buy goes to the comprehensive, accessible offering from TimeOut. The AA guide is fine value and to-the-point, while if you're looking for something slightly unorthodox, we greatly enjoyed the Literary Guide by Paul Sullivan and Marcel Krueger.
All listed prices are RRP
IndyBest product reviews are unbiased, independent advice you can trust. On some occasions, we earn revenue if you click the links and buy the products, but we never allow this to bias our coverage. The reviews are compiled through a mix of expert opinion and real-world testing.