The Independent's journalism is supported by our readers. When you purchase through links on our site, we may earn commission.
The best air fryers you can buy: Our amazing picks for quicker, healthier cooking of fries, meat and fish
Trying to be healthier in 2020 but still love junk food? An air fryer could be your solution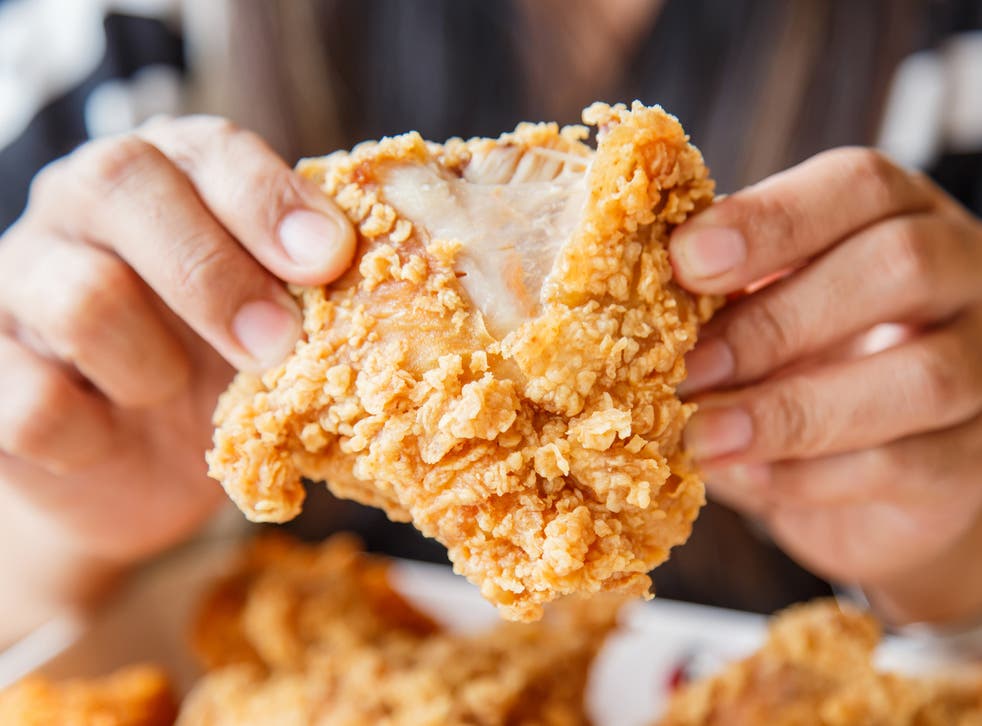 Love fried foods but also want to keep your health in check? Sounds like you're in the market for an air fryer.
Air fryers work similarly to a convection oven, with an added fan. It heats up to a set temperature and circulates the hot air in the frying chamber. Mist the food in a thin layer of oil before placing it into the chamber, and the constant movement of the hot air and the small amount of oil creates the crisp crunch generally associated with deep fried foods. So while not truly "fried", it has a similar taste and texture.
The Independent consulted real world reviews to shortlist the best air fryers for your individual needs.
Best air fryers for a family
Auto-shut off feature

1 year manufacturer's warranty

Dishwasher safe fry basket, easy clean up
This is a high-powered air fryer, cutting down cooking times on wings, baked goods, and fries to mere minutes. It's perfect for a family of 4. One reviewer who left 5 stars said: "I have owned the Dash compact air fryer for a while. I love its small size but I did have some large air fryer envy. When I saw that Dash came out with a 6 quart, I went for it. I love being able to cook a whole chicken! The recipes that come along with this air fryer are amazing. The carnitas are a must try and have permanently upgraded my taco Tuesdays."
Multiple modes, including rotisserie and dehydrate

Comes with 50 exclusive recipes

13 quart capacity
Paula Deen makes a move towards healthier choices with her new line of air fryers. This one is massive, perfect for entertaining or feeding a large family. One reviewer said: " I have two small air fryers that I'd use at the same time so that I could cook a healthier, quick meal for my family. I found this air fryer sold by a reputable company on Amazon for myself for Christmas, and boy am I glad I did. I had it in time for Christmas dinner and I cooked up a feast. This air fryer has great features and really easy to use. I found recipes online that I used for this air fryer and have been using it daily for the past two weeks now. Great quality, easy to clean, perfect buy!"
Best air fryers for a small space
Up to 2 quart capacity

5 food presets and manual settings

1 year warranty and recipe guide included
I'm a huge fan of Dash products, and I owned this air fryer for a while. It exceeded my expectations. This air fryer is easy to use, compact, and small enough to store with ease. While some reviewers had complaints about the food not getting crispy enough, I found that so long as you don't overload the frying chamber and arrange everything in a single layer the food will crisp. One satisfied reviewer said, "I have always been afraid of deep fryers and hot oil cooking. Not to mention the smell that never seems to leave your home after using a deep fryer. This air fryer is a game changer for me. No hot oil, no permeating smells, compact and easy to use. This definitely has a permanent spot on my counter. Healthy fried food? Yes please! The color is great and I'm not afraid to use this fryer."
Up to 2 quart capacity

Digital: LCD display

1 year warranty and recipe guide included
This air fryer is effective and affordable. It comes with an included recipe book if you're not experienced in air fryer cooking. One purchaser said, "The Gourmia Air-Fryer is a great affordable product! I've been hesitant on buying an air fryer because I questioned if I would actually use it! This product is a healthy way to cook all my food. I've had the product for only a few days and I've already fried multiple vegetables and fish! I was also nervous about getting an air fryer because the size of the product, but this air fryer is small enough for me to pick up and move easily.I also love that this product has a touch screen. Very high-tech."
Best luxury air fryer
Large size, can fit a 12" pizza

Has cooking, baking, frying and dehydrating capabilities

Lightweight: 5 pounds, easy to lift and store
The Gourmia 16-in-1 can do nearly anything. Equipped with a frying basket, baking tray, crumb catcher and much more, it truly lives up to it's "multipurpose" title. But as just an air fryer? One verified purchaser said "This air fryer totally brings the air fryer concept to the next level. Oh, the possibilities! Pizza! Cookies! 4 Pieces of salmon in one run! A full roast lying flat. Wow! A quick spray of olive oil and I can bake a full dinner for the whole fam. This is exactly what I needed. Literally every form of cooking all wrapped in one. I even get to watch the food baking through the clear glass display - Never had that before! To conclude this is a flawless execution of the air fryer technique. No more oil (I still keep a little spray). But I still get that amazing crisp taste I miss from deep fried foods. Everything I was looking for."
Best budget air fryers
One of the most highly reviewed air fryers under $50

Heats up to 400 degrees Fahrenheit

Comes in two colours, aqua or red
A smaller and more inexpensive air fryer than most, the Copper Chef is a great purchase for your first apartment or for the kid going off to college. 86% of its reviews are 4 stars or over, so it seems this air fryer exceeds expectations. One happy reviewer said "I am so impressed with this little fryer! I also bought one for my mom. It's not a huge appliance that takes up too much space, it's perfect size for throwing in a few handfuls of fries, potstickers, chicken nuggets for a snack. I've also used it for roasted potatoes and some small chicken wings. It cooks quickly and evenly. I love it!"
2.6 quart capacity

Auto shut off when the timer ends

Capability to roast, bake, broil, grill, and fry
Bella has one of the more affordable models on the market, with a few trade offs. Some reviewers reported a plasticky smell, but found it went away after a few uses or washes. It's a good air fryer for those who aren't sure how often they'll use the device, but not for everyday use.  One verified purchaser said, "This was a magnificent find! I was looking for an air fryer for a while but wasn't sure if they were actually all they're cracked up to be. Plus having to spend a lot of money and finding out they didn't fit the bill would have been a pain. This was cheap enough, so I bit the bullet. I'm glad I did! This works incredibly well. The basket is a great size. I made savory snacks and they came out crunchy with all the shapes retained as I wanted. There was no degradation in flavor or texture either." 
Register for free to continue reading
Registration is a free and easy way to support our truly independent journalism
By registering, you will also enjoy limited access to Premium articles, exclusive newsletters, commenting, and virtual events with our leading journalists
Already have an account? sign in
Register for free to continue reading
Registration is a free and easy way to support our truly independent journalism
By registering, you will also enjoy limited access to Premium articles, exclusive newsletters, commenting, and virtual events with our leading journalists
Already have an account? sign in