The Independent's journalism is supported by our readers. When you purchase through links on our site, we may earn commission.
8 best cordless drills
Whether it's to hang a shelf or build a shed, use any of these drills to get the job done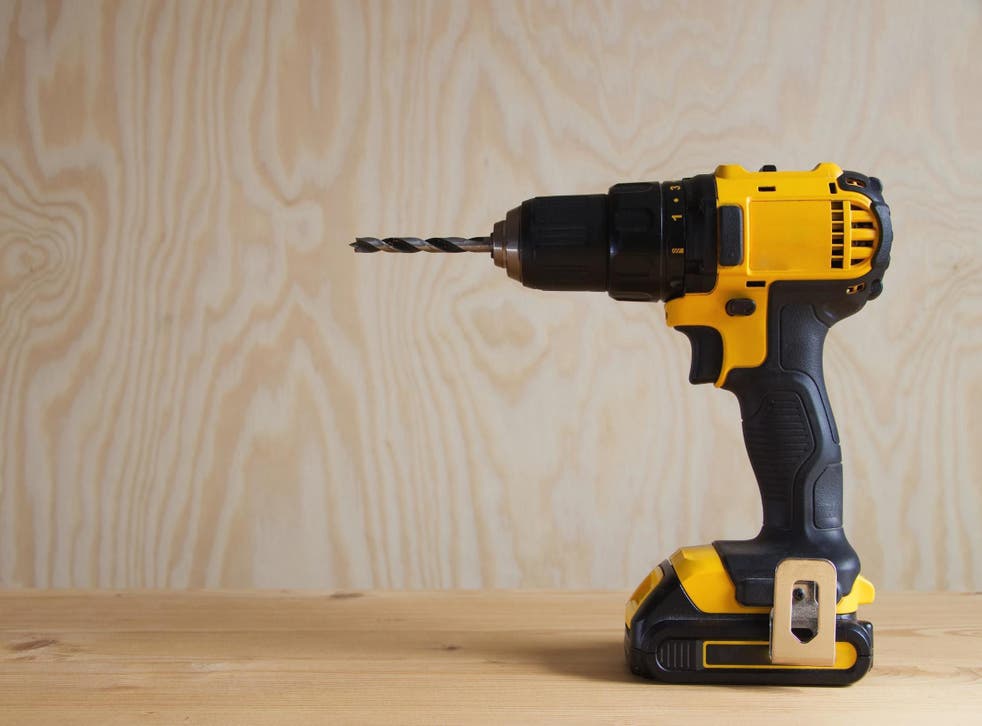 A cordless drill is typically one of the most important tools anyone can have in a toolbox. It's a must-have for hobbyists and do-it-yourself types, as well as professionals who build for a living.
The versatility of today's drills, complete with high-capacity batteries and more torque and speed than your grandfather could have imagined getting out of his old Westinghouse plug-in, mean that there's one built to tackle virtually any job.
But all those options can get confusing, so we compiled a list of eight cordless drills that encompasses a wide range of options.
Whether you need a tool that's best for smaller, more routine fixes or a heavy duty, durable drill that can handle the toughest job, you'll find one on here.
The DCD777C2 is tough, rugged and, most of all, versatile. This drill has a unique combination of power, speed, and ease of use to make it the most versatile drill we tried. The 500il of torque gave us confidence that it could handle almost any job and when tested under tough conditions it delivered. The light weight (it's listed at 2.5 pounds but feels even lighter) and power combination is something that we didn't experience to the same degree with any of the other models tested.
The Black & Decker LDX120C is ideal for "fixer-upper" jobs around the house. It's compact and lightweight (it weighs less than 3.5 pounds, making it ideal for tight spaces, like under sinks or in cabinets) and the 20V lithium ion battery charges quickly and holds power well.
Speaking of power, the LDX120C delivers an impressive amount of power for an inexpensive drill designed for lighter jobs, but this tool has its limits. It's not for the heavy duty or stubborn projects. We tried using it to drill into some sheet metal and even some hard wood and the LDX120C just didn't have the power. Still, if used for appropriate jobs, it can be a solid addition to anyone's toolbox at a great price.
There's a lot to like about the P1814. It features a two-speed gearbox for optimized high-speed or high-torque needs, so it can handle almost any type of job. But it's the small features, like the GripZone comfort grip system and Magtray magnetic holder, that make this model such a pleasure to use. Factor in its lithium ion battery's 20 per cent more runtime than comparable units, and you have a drill that gives a lot of bang for your buck. The only drawback is its weight: it is a bit heavy—more than 6.5 pounds—which could be problematic on difficult or lengthy jobs.
Weighing in at a just over 3.5 pounds, the XFD11R1B is light and powerful, with one of the most impressive power-to-weight ratios we've seen. It delivers 480 IL of torque, so it's perfect for heavy-duty jobs. The drill comes with two compact 18V LXT 2.0AH batteries that charge in under 30 minutes, the fastest charge time amongst its counterparts. That being said, we found the XFD11R1B to be a better drill for more experienced users who need an advanced tool.
The Worksite 8v is a good option if you're looking for an inexpensive tool that you won't need to handle anything serious. It comes with 20 bits and a magnetic wristband, and is easy to use, mainly because it does very little in terms of variety or features. That isn't to say that it can't be useful (although long-term durability should be a concern, considering the price) for small jobs, like putting together toys or hanging pictures. For the functionality and power output, it's better to think of this model as more of an electric screwdriver.
The M18 isn't for the faint of heart. It's got power: 500 IL of torque; and speed: 500-1800 RPM, depending on the job. The Redlithium battery features 40 per cent more run-time than most competitors, and it boasts nearly 20 per cent more speed and torque. The drill features the Redlink Intelligence System, an advanced overload protection that monitors the tool's temperature to prevent damage and ensure maximum tool & battery life. Of course, this all comes at a price, and it's significantly more than many drills in its class.
The XPH11RB has all the bells and whistles, including a nice, professional-looking hard case, but that's reflected in the price. It features a full kit of options and is surprisingly powerful, especially considering it weighs less than three pounds. The variable two-speed transmission gives it a smooth, even feel and the ergonomic design, which claims to provide "increased comfort," actually did enable us to use it longer and under tougher conditions than other models. If budget isn't a concern, we feel it's worth the money.
This isn't your dad's cordless drill. Designed to provide maximum user comfort during and after use, this tool was noticeably easier to operate than many others. In addition to the physical design, Bosch markets the synergy of the parts of this drill as one of the reasons why it's so comfortable to use, and we have to agree that it did seem oddly functional. But beyond ease of use, the Ergonomic isn't anything special. It doesn't feature an impressive amount of power, on paper or during actual use, and it's features and specs are all about average. It's a good option to have, but only if you physically need it. If not, there are better options for your money.
The Verdict: Cordless Drills
We're big fans of the DeWalt DCD777C2. It's well-built, dependable, and its versatility gives you the option to tackle any job. Factor in the reasonable price and extras, like the contractor bag and the additional battery, and it's the most cost-effective, adaptable drill on our list. For those looking for a more economical, basic drill to handle around-the-home jobs, you can't go wrong with the Black & Decker LDX120C. It's easy to use, inexpensive, compact, and provides enough power and torque to help get most routine home maintenance done.
Register for free to continue reading
Registration is a free and easy way to support our truly independent journalism
By registering, you will also enjoy limited access to Premium articles, exclusive newsletters, commenting, and virtual events with our leading journalists
Already have an account? sign in