The Independent's journalism is supported by our readers. When you purchase through links on our site, we may earn commission.
Best iPad and iPad Pro deals for people looking for a bargain multi-tasking tablet
If you're looking to combine the best parts of a laptop and a tablet, look no further than the new iPad pro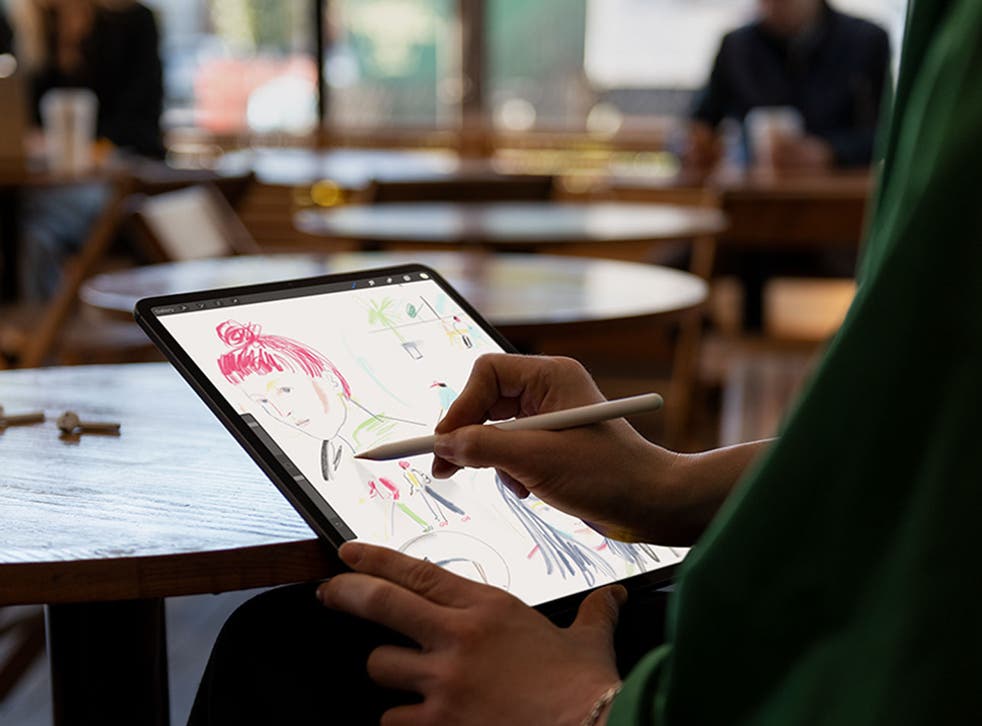 After several years of relative stagnation, Apple has pushed the iPad dramatically forward recently with its recently upgraded operating system.
It allows users to seamlessly multi-task, watch videos while working in other apps, and use a special stylus to 'draw' and write on the screen.
The newest iPad Pro, with an all-new design, comes at a high price though. The 11-inch edition, which should be the default choice for most, starts at $799 but can reach $1,499 if storage space is maxed out and cellular service selected.
It features a liquid retina display, up to a terabyte of storage, and includes Apple's new Neural Engine technology, which is designed to interact with artificial intelligence and better process images, speech, and text.
It is the third generation of the iPad pro, and the first model without a home button, with up to 10 hours of battery life.
To help, we've scoured the web for the best deals on iPads - including refurbished models which still provide guaranteed quality and performance, but for a lower cost.
You can knock off about $120 from the original price by purchasing a refurbished edition directly from Apple. It comes equipped with the same features and the same 1 year warranty as purchasing brand new.
Not the steepest discount, but a discount nonetheless on a brand new iPad. The list price for all the storage options indicate all of the new editions on Amazon are slightly marked down.
Groupon's options are interesting, especially as many of them have slight cosmetic damage or have been refurbished, but they are also the cheapest iPads on the market.
If T-Mobile provides your cell service, you may be in luck. Less so a discount and more so an opportunity to finance the device, the cellphone retail allows customers to purchase the iPad with a small(ish) down payment and pay it off bit by bit over the next two years.
What if that's more than I'd like to spend?
In that case, maybe you don't need the newest iPad Pro, but could do well with an older generation or a different model of the iPad.
While the base model has a home button and lacks FaceID, it doesn't change the core iOS processing system. For someone who wants an iPad for media, reading games, and not much else, this is a great option for you.
From super early iPads to more recent ones, Groupon has an option for everyone. Their selection ranges in price, generation, and damages, so it's best to go in with an idea of what you want rather than browse or buy based on price.
A little more expensive than other websites, but as you're buying directly from Apple, it comes with their unbeatable one year warranty. For those with anxiety about buying used, it's worth it to spend a little extra for your peace of mind.
Register for free to continue reading
Registration is a free and easy way to support our truly independent journalism
By registering, you will also enjoy limited access to Premium articles, exclusive newsletters, commenting, and virtual events with our leading journalists
Already have an account? sign in
Register for free to continue reading
Registration is a free and easy way to support our truly independent journalism
By registering, you will also enjoy limited access to Premium articles, exclusive newsletters, commenting, and virtual events with our leading journalists
Already have an account? sign in