The Independent's journalism is supported by our readers. When you purchase through links on our site, we may earn commission. Why trust us?
8 best men's electric razors
Care for your chin with the best of the best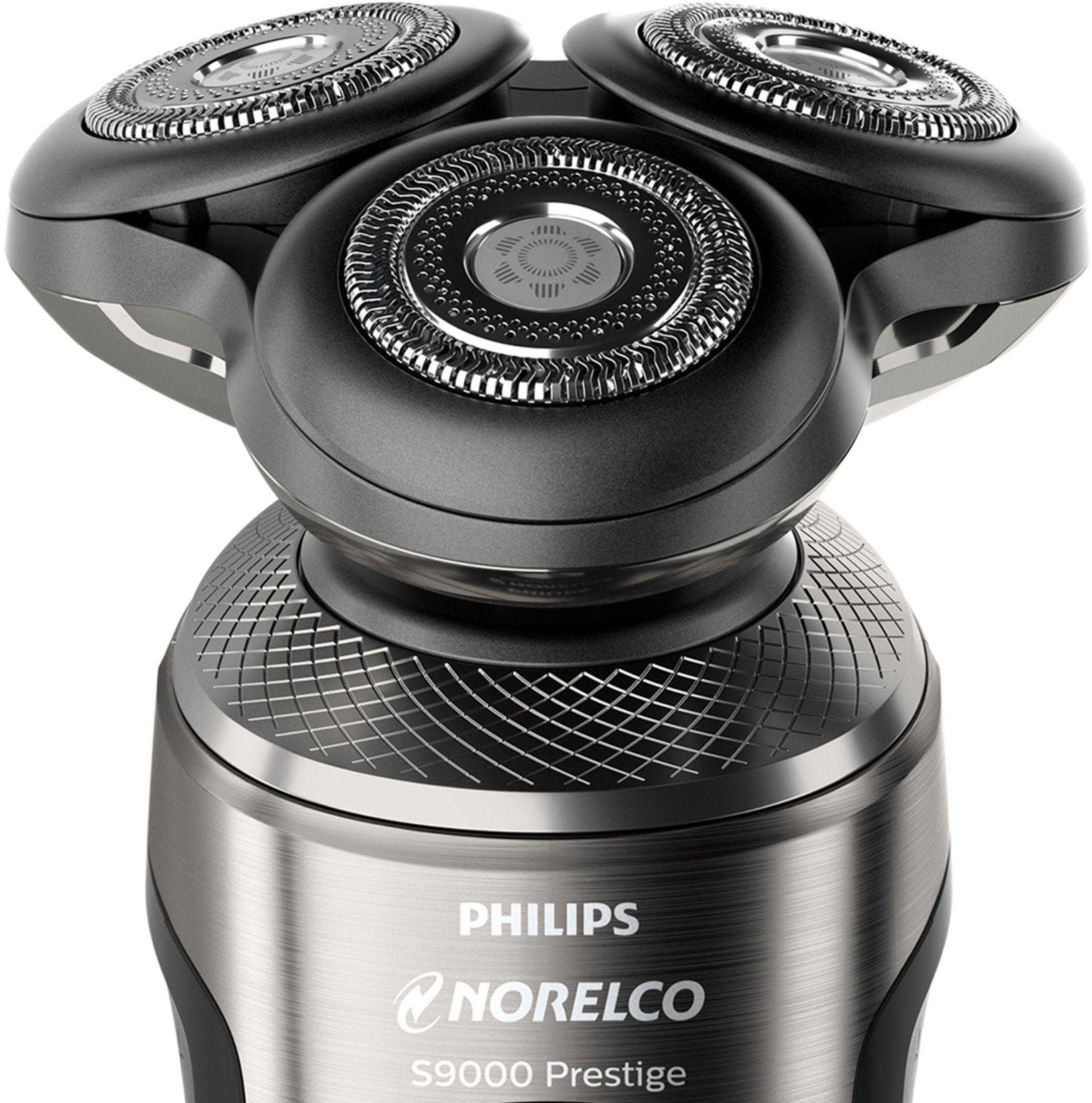 There are two kinds of electric razors, or shavers as the manufacturers prefer to call them. They are called foil and rotary. Both use blades hidden behind a perforated metal layer that keeps the skin from being directly cut. Foil has the blades in a block formation, Rotary sees the blades spinning in a circular motion Which is better? Though there are many sources which say that foil block is better at shaving more parts of more faces, rotary can still deliver strong results – and in fact the best buy this time is a rotary machine. Rotary shavers are usually noticeably quieter than foil and can be gentler on skin. Ultimately, personal preference is the only decider between the two.
Three brands dominate the world of men's shaving: Braun (foil), Philips Norelco (rotary) and Panasonic (foil). Panasonic is in many ways the underdog which makes it the one to watch. Other names worth looking at include Remington and Wahl, but the German Braun, Japanese Panasonic and Dutch Philips are way out in front.
Purists will point out that as the blades never actually make contact with your skin, a wet shave with a razor blade must be closer. True, but the most advanced shavers such as the first three here are close enough to make it hard to tell the difference, especially the S9000.
There's no doubt that there's a high price attached to this brand-new shaver (which was released on January 11). But it's an amazingly close shave. It's also the best-looking shaver, with immaculate build quality. I've been testing it since last summer and it leaves your skin so smooth it's hard to believe you didn't just wet-shave. It has exceptional build quality and is advanced in other ways too: for instance, it charges on a wireless pad, like the latest smartphones (some of which will also charge on it!). It also has a detachable trimmer. Its durable blades keep shaving close and its designed so that it doesn't pull hairs out painfully even if you haven't shaved for a few days. It scans the density of the beard 15 times a second to adjust as needed. Whatever, it feels great and is very hard to beat.
The shave is extremely close, pivoting to pick up tricky hairs easily without pulling them out painfully thanks to a cutting head that goes in 10 directions. There's one especially glorious feature on the Series 9: the charging unit washes the blades so that it's perfectly clean and smells lemon-fresh. Of course, you don't need to take the charger with you when you travel, the regular charging cable detaches and plugs into the shaver directly. Replacement cartridges with the cleaning liquid in them cost a little around $6 each but last months. It's also washable under a faucet. A digital display shows how much charge is left, counting down the minutes as it gets lower and indicates when you need to clean the shaver.
The five blades in this shaver flex and move to ensure comfortable shaving and a smooth skin. The mechanism is designed to accelerate when the beard is thick, then slow to a gentler speed when it's less dense. It's washable and can be used with gel or foam. The supplied charging unit washes the blades with water and vibrates it to clean thoroughly, then dries the shaver as it charges it. It usefully has a travel lock so it doesn't start buzzing when it's packed in your bag. The shaver is well-designed and fits the hand better than most here, making for an especially easy shave.
This shaver proves you don't have to spend a fortune to get a close shave. A middle trimmer is specifically for cutting longer or more difficult hair while the outer two blades move easily to get into every corner. The battery lasts 45 minutes between charges but when you urgently need a shave and it's flat, a five-minute charge gives you five minutes of shaving time. A full charge takes an hour. It's waterproof, so you can rinse it under the tap and like the Series 9 above, you can use shaving foam or gel with it as well.
If portability is the primary need, this is a neat gizmo that does a more-than-okay job. It's a rotary shaver with two blades and is tiny enough to fit into the smallest spot in your carry-on bag. It's a great budget option for short trips and despite the low price still manages to include a rechargeable battery, which lasts up to 30 minutes between charges.
If you like the sound of the Braun Series 9's clever system to clean the blades while it charges the shaver, but don't so much like the price, then the Series 7 is a great alternative. The shave isn't quite as close but it's certainly good enough – though the pricier Series 9 has the edge when it comes to dealing with three-day beard growth, for instance. It also lacks the digital readout that indicates how much battery is left but can show when you need to clean the shaver. There are five settings to adjust the power levels, to ensure just the right shave without irritation but without having to go over the same place multiple times. Partly this is due to a Braun specialty: the high-pitched buzz which indicates the blades are vibrating fast.
Wahl is better known for its beard trimmers but makes a good regular shaver, too. This model is thorough and effective, matching good overall shaving coverage with a handy precision trimmer for edging beards or snipping long hair, which pops up on the back. The twin shaver heads are no match for the pricier models here which have more heads, but for the price this is a useful and effective electric razor.
Before the new S9000 Prestige, this was about the best rotary shaver you could buy and it's still very good (not to mention significantly cheaper than the Best Buy above). The best rotary shavers, such as this one, have heads that can pivot in more directions – eight in this case – which cuts more hair, more quickly and efficiently. Three speed options mean you can choose one that's gentler on your face or faster on the hair removal. The shaver has a charging unit which system that washes, lubricates and dries the shaver as it charges, leaving it fresh and fragrant afterward.
Verdict: Best electric razor
The Philips Norelco S9000 Prestige is revelatory, leaving behind it a very smooth face. But it's not cheap and not everyone likes rotary shavers. In which case Braun has a range. The Series 9, also pricey, is fantastic and the Series 7 7865cc is cheaper and very, very nearly as good. Beyond those two brands, the Panasonic Arc5 ES-LV95-S is also great. Budget shavers are also available and work in a pinch, but if you're serious about how you look and how your skin feels (and you are, I know) then spending a bit more is worth it.