The Independent's journalism is supported by our readers. When you purchase through links on our site, we may earn commission.
Best pod coffee machines: From Nespresso to Keurig, the easiest brewing systems for a quick cup of joe
Pod coffee machines can serve up a great-tasting drink in seconds - but which one is the best?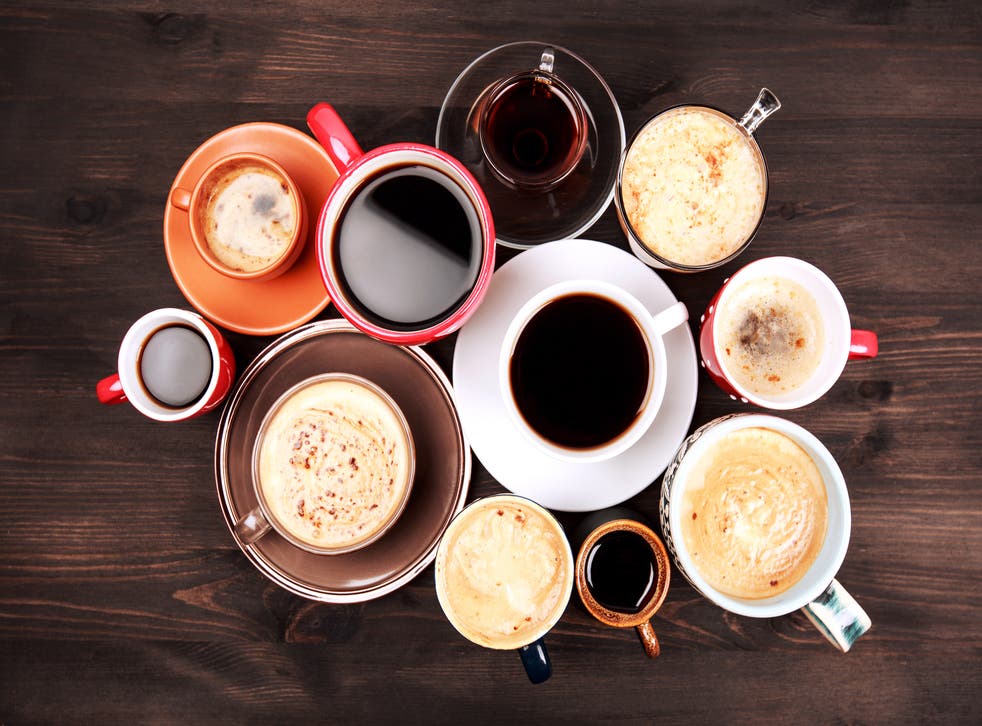 If the phrase 'instant human: just add coffee' rings true for you, a pod coffee machine might just save your morning. The major convenience of these contraptions is that you get a consistent cup in little more than a minute. This eliminates the harrowing possibility of making an unsatisfactory brew (providing you like the flavor of what the pod produces), and entails minimal waiting and clean-up.
Remember, though: convenience comes at a price. Many of these machines are exclusively compatible with a specific brand of pod, which aren't cheap - a single capsule purchased from Nespresso can cost as much as $1.20. Machines also tend to be single-serve only, so may better suit a household of one or two coffee fiends, rather than a family.
But the major gripe about pod coffee machines? Difficulty of recycling. Different brands have different records on this, which has been taken into consideration during our testing. Shockingly, some machines don't just use pods that are hard to recycle, but cannot be recycled at all.
Other factors to consider when choosing a machine is the variety of serving sizes and coffee styles; freshness of pod ingredients; and kitchen counter space. We tested the market's leading pod coffee machines bearing all these factors in mind. Here are our six favorites.
1. VertuoPlus: $179.00, Nespresso
Nespresso is easily the sexiest of the pod coffee pack - just look at its brand ambassador, George Clooney. Sleek machines are available in various colors, and even the coffees they produce are Instagram-worthy: whether a big cup or a short espresso, there's always an aesthetically-pleasing layer of crema foam on top (so it kind of resembles a Guinness). The level of coffee geekery involved also goes unmatched. The VertuoPlus has a range of 22 specialty coffee profiles to choose from: each style is accompanied by sourcing information and tasting notes, while intensity levels range between a mellow two and an eye-popping 11. Limited editions are also released throughout the year. With so much choice, it's likely you'll find at least one variety to your taste.
The VertuoPlus gets top marks for its ability to produce various serving sizes, from a super-sized 14 oz cup to a short 1.35 oz espresso (Nespresso machines typically focus on the shorter measures). There's just one button on the entire machine, which initiates a first-time use cleansing procedure (only two minutes), and commands all drinks (the capsule size determines volume of serves). The user-friendly design extends to the automatic deposit of used capsules into a container you only empty when full, so you don't have to deal with disposing of them every time.
Coffee flow is smooth and contained - no splash factor whatsoever. The slim, rounded design means a machine that can live permanently on most kitchen counters, and the water tank can be rotated to fit the space.
Those keen on cappuccinos and lattes will need to froth their own milk, or buy Nespresso's Aeroccino+ milk frother (a self-contained appliance). Though that requires extra effort, it suggests a preference for freshness - machines that automatically produce these specialty drinks use powdered milk capsules.
Sealing the deal, Nespresso's aluminium pods are delivered to users with a pre-paid, self-addressed packet for recycling.
2. Nespresso Evoluo: $199, Nespresso
The Evoluo is another Vertuo machine, and knocks out the same five sizes of drinks as the VertuoPlus. The big difference is its size; the water tank is about 20% larger, and it'll hold almost double the number of used cartridges as the VertuoPlus. That means less refilling the tank, and less emptying out the used pods.
The heat-up time is perhaps the most remarkable thing about it, with coffee pours kicking in after just a few seconds. The pour itself can take a while, though - often up to 30 seconds - but the crema froth that the machine generates makes up for it. We're big fans of the one-button operating system too - visiting guests can use it without referring to an instruction manual.
It's accurate and controlled too; we bought some mugs and cups which were the exact size of the various coffee servings, meaning that each pour had to be bang accurate to avoid drips and spills, and - so far - every pour has been spot on.
It's not the most stylish coffee machine out there, but it's lack of distinctiveness can be a benefit - it fits in with most colour schemes. And while it's bulkier than the VertuoPlus, removing the water tank and cartridges is easy and can be done in a relatively confined space, so there'll probably be a fitting spot in most kitchens for it.
Some online reviews do point out that its longevity can an issue, with some people reporting problems after the two-year mark. The Independent has only been testing this for a couple of months, but we'll update the review if any issues become apparent over time.
Another minor word of warning is the cord length. It'll be fine in most kitchens, but be aware that if a socket isn't right next to the machine, you may need an extension cord.
3. Cuisinart SS-10: $95.99, Cuisinart
If you're not into espresso and prefer a full cup of coffee, Cuisinart's SS-10 is a good bet. You still get to choose between four cup sizes - from 4 oz to 12 oz (suitable for travel mugs) - and as well as being compatible with both Cuisinart and Keurig pods (see below), there's a loftily-named 'home barista' option, which just means you can use your own coffee grounds. (There's a cute little filter cup and basket especially for this function, which live in a natty storage compartment in the side of the machine.) The 'hot water' button allows users to make tea, cocoa and soup, too, and the 'rinse' button prevents flavor leak between drink styles. Set-up takes slightly longer as a charcoal water filter requires a 15-minute soak before use - note this needs replacing every 60 days (at a cost of about $7.99 for 12). Still, the journey from box to first cup is pleasantly straightforward. The sizeable water reservoir (72 oz) helps cut down on refills and may suit larger households.
Cuisinart Coffee Bar pods can be recycled but there's only a limited range of styles. Cappuccinos and the like require additional powdered products like 'froth packets'.
We loved the premium look of the SS-10, but there's a bit of splash when dispensing - you may need to wipe up errant droplets from both worktop and machine. This is a large unit, so isn't suitable for very small kitchens.
4. Keurig K250: $269.65, Keurig
The major USP of Keurig is that the capsule range offers brews from users' favorite everyday high street brands, like Starbucks and Peet's. Perhaps it's this 'average Joe' appeal that has Keurig models looking notably less premium than their more fancy-schmancy competitors, with a bulkier design and cheaper-seeming appearance (think lots of plastic in matte black). The K250, though, looks that bit slicker: it's slimmer, and available in shinier, funner colors, such as 'peacock blue' and 'oasis'. Touch-screen controls also up the design ante and clearly indicate when water is heating and needs replenishing, and when it's safe to retrieve your cup.
It doesn't make espresso drinks, but the K250 can brew carafes as well as single cups - though only when used with a Keurig-branded carafe and Keurig carafe pods. Recyclable pods are only just being phased in and require separation of capsules from grounds (more information here).
This model is quite noisy when dispensing and the small 40 oz reservoir requires constant refills, but there's no splash factor and it's user-friendly. Includes a 'strong' button for those who favor a more intense cup.
5. Nescafé Dolce Gusto Genio 2: $113.99, Dolce Gusto
'Dolce Gusto' means 'sweet taste', apt given the prime selling point for this collab between Nescafé and De'Longhi: the ability to make quick and easy specialty coffees and teas, like caramel latte macchiatos, chococinos and chai lattes. This isn't one for coffee snobs, though: making them involves both a coffee/tea capsule and a milk capsule; the latter contains a powdered formula. Still, Genio 2 is a cute little guy, recalling a BB-8-style Star Wars droid, and is simple to set up and use (a matter of minutes for both). The lever that dials up or down serving size and flavor intensity is pretty nifty, and the machine also brews espresso and lungo servings (the latter being an espresso with twice the water). Perhaps the biggest innovation is a cold water option, facilitating iced coffees and teas. It's a lot of functionality for such a small machine, but the capsules are not recyclable, so buying this depends on your conscience as much as your palate.
6. Essenza Mini: $149.00, Nespresso
The Pixie had long reigned among Nespresso's smaller-scale models, but today, newbie the Essenza Mini just pips it to the post, with a slimmer, lighter design, more color options, and similar functionality (25-second heating; 20 oz water tank; capacity for six used capsules). Both machines produce lungo and espresso sizes only, so drinkers who favor a big cup should rule this one out. Fans of a short, sharp caffeine fix, however, might get a kick from Nespresso's most compact machine yet - it should fit even the most cramped kitchen, and is easily portable. There's a range of 24 'Grand Cru' coffee blends to choose from and yearly limited editions. Plus, it's one of the lowest-priced premium machines out there.
7. Nespresso Pixie, $229, Nespresso
But, despite the recommendation above, don't overlook the Pixie. The retro-cool stainless steel design looks great in most kitchens, it has a zippy 25 second heating time, and decent capacity for such a diminutive model (a 24 oz water tank and used capsule container with capacity for 11 pods).
The machine is powerful, and brings out a full taste from Nespresso and third-party pods. What's more, it's been around for a while and has gained a deserved reputation for its longevity. It's rock solid, and people we know have used the Pixie for years without issue. A colleague wanted to upgrade to the Vertuo line and brought his old Pixie into the office to use because he couldn't justify recycling it. It's still powering on.
A couple of things to bear in mind though; it can be a little noisy, and you'll need small espresso cups to fit it. If you're in a pinch and don't have one, many larger cups just won't be able to fit under the nozzle.
The verdict: Pod coffee machines
Cuisinart gets an honorable mention for versatility, but, in our opinion, Nespresso is leading the market in both form and function. The VertuoPlus looks good, fits most kitchens, incorporates thoughtful design details to optimize convenience (one button, rotating reservoir, used capsule storage), dispenses beautiful, premium coffees, and leads the way with recyclable aluminum capsules. Just like Clooney, this smooth operator is an A-list model.
IndyBest product reviews are unbiased, independent advice you can trust. On some occasions, we earn revenue if you click the links and buy the products, but we never allow this to bias our coverage. The reviews are compiled through a mix of expert opinion and real-world testing.