The Independent's journalism is supported by our readers. When you purchase through links on our site, we may earn commission.
7 best summer cookbooks
Summer is the best time to take advantage of in-season fruits and vegetables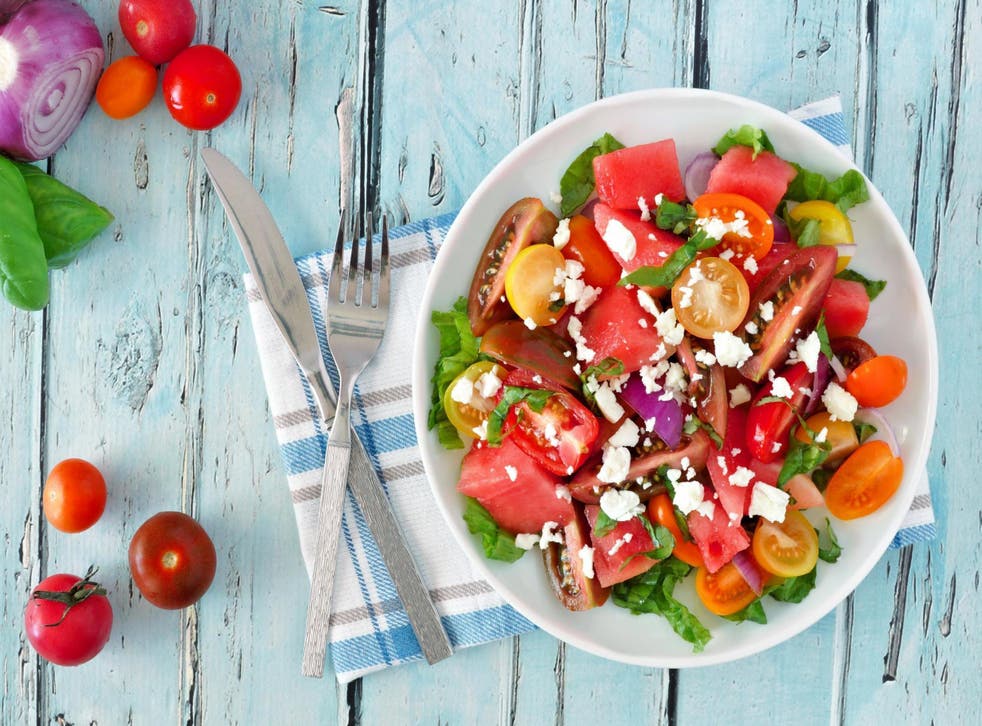 Summer is here! For most of us, it means warm temperatures, vacations, and everlasting days. It also means an abundance of fresh, light and tasty ingredients.
The warmer temperature also means heavy foods are less welcome than usual, it's time to put our kitchens in summer mode as well. It means quick, fresh and tasty lunches and dinner.
Whether you want to eat at home, at the park, or at the beach, here are a few cookbooks that will likely inspire you for your next dinner with friends or family.
The book Mediterranean is as generous as the cuisines that inspired it. Not only does it makes us want to go to the farmer's market and cook literally all of this book's recipes, but it also makes us want to get a plane ticket for Greece or Italy to see some of the book's wonders in person. This book not only includes tasty, fresh and diverse recipes, but it is also wonderfully illustrated with pictures of the region and its delicacies. The idea behind this book is to use good, fresh ingredients, and the recipes are not too complicated or long to prepare. Overall, this book will make you want to cook and inspire you plenty of new recipes that your family and friends will love - and it Is by far Indybest's favorite cookbook.
For some of you who've traveled to Italy, the abundance of food will certainly be one of your most memorable souvenirs! It is hard to be in Sicily or Tuscany and go to bed without being overly full. As North American, we tend to think that the many plates they put on the table as appetizers are the meal, while it's only the beginning. Piatti completely embodies this culture - and presents us with some of Italy's most generous and tasty small plates, with a special touch. An Italian-American with family in Puglia, Adimando has created recipes that mix some of Italy's best meals. However, they're not Margherita pizza and spaghetti bolognese. Instead, she has created new, original recipes that will make you discover new Italian flavors. For all of these reasons, investing in Piatti is a great purchase for the summer.
Community Table is not only a cookbook: it's a lifestyle and an ideology. The book introduces us to the Ecology Center in California, a communal table that aims at rethinking our way of looking at food and consumption. It encourages and teaches readers how to eat local, organic, respect animals, the environment, grow your own food and feed as many people as possible. Most importantly, the book helps us cooking and eating local and seasonal.
Summer also means sitting at a long table outside, sharing one big batch of a delicious dinner cooked by a big-hearted host. Feed Your People does exactly this: it provides recipes that are meant to be cooked in big batches, and makes it easy for the cook do prepare, organize, and serve it. Whether it's a big plate of paella, meatball spaghetti or Louisiana shrimp and crab bowl, the book will inspire your new recipe and accompany you throughout the whole process. Overall, this is a great book for the hosts who love to invite big groups of friends at home without too much hassle.
While most of France's rich and tasty traditional cuisine is known for its generous use of butter, Southern France's culinary culture is inspired by its Mediterranean neighbors. When the Greek traveled to Southern France and brought olive trees to grow with them, a new culture was going to be embraced by French cooks, and there came the use of olive oil in French food. If you've traveled to Marseille, Nice, or Aix-en-Provence, you left without a doubt with a full and content stomach. Alex Jackson's Sardine teaches you how and when to cook provencal food, on a seasonal basis. Whether you want to prepare Bouillabaisse, coq au vin, fougasse or niçoise salad, the book has a great, simple recipe and is wonderfully illustrated.
I don't know about you, but my diet could be made of only salads and vegetables during the summer. This is exactly what Saladish will inspire you to do. Not only will it give you great, new salad ideas for the season, but is also full of techniques and tricks on how to make your vegetables the star or your plate. The book is also full of dressing recipes, and it's a must for the (many) salad lovers around us.
As winter is coming...
Joe Beef has not only become an iconic restaurant in Montreal, Canada, but is now internationally recognized for its rich, generous and traditional cuisine. Following the success of their first book, The Art of Living According to Joe Beef, the chefs of this famous institution spent weeks locked in a cottage in Quebec to come up with surviving the apocalypse. This is not going to be your typical summer cookbook. Instead, the recipes are full of butter and love, cooking with ingredients as heavy as they are surprising. Overall, because this book takes you completely somewhere else culinary and of the quality of the cooking techniques, it's a good book to keep on your shelves on a year-long basis, to make some cooking experiments that will impress event the most picky guests!
The Verdict: Best summer cookbooks
Mediterranean is in a class of its own this summer, the book is just perfect. It's a must-have for any cook or a great gift for your friends who love the fresh, light, and generous culinary culture of countries surrounding sea. Piatti is not far behind: her small Italian dishes are different from other Italian cookbooks, and the book is overall enjoyable to read and delicious to taste! Community Table will not only teach you new recipes but help you rethink the way you look at food consumption. Finally, Feed Your People is a great book to have for those who like to invite big groups of friends at home!
Register for free to continue reading
Registration is a free and easy way to support our truly independent journalism
By registering, you will also enjoy limited access to Premium articles, exclusive newsletters, commenting, and virtual events with our leading journalists
Already have an account? sign in
Register for free to continue reading
Registration is a free and easy way to support our truly independent journalism
By registering, you will also enjoy limited access to Premium articles, exclusive newsletters, commenting, and virtual events with our leading journalists
Already have an account? sign in