Russia threatens to block Wikipedia over article on Ukraine invasion
Moscow regulator takes issue with mentions of Russian and civilian casualties in article on invasion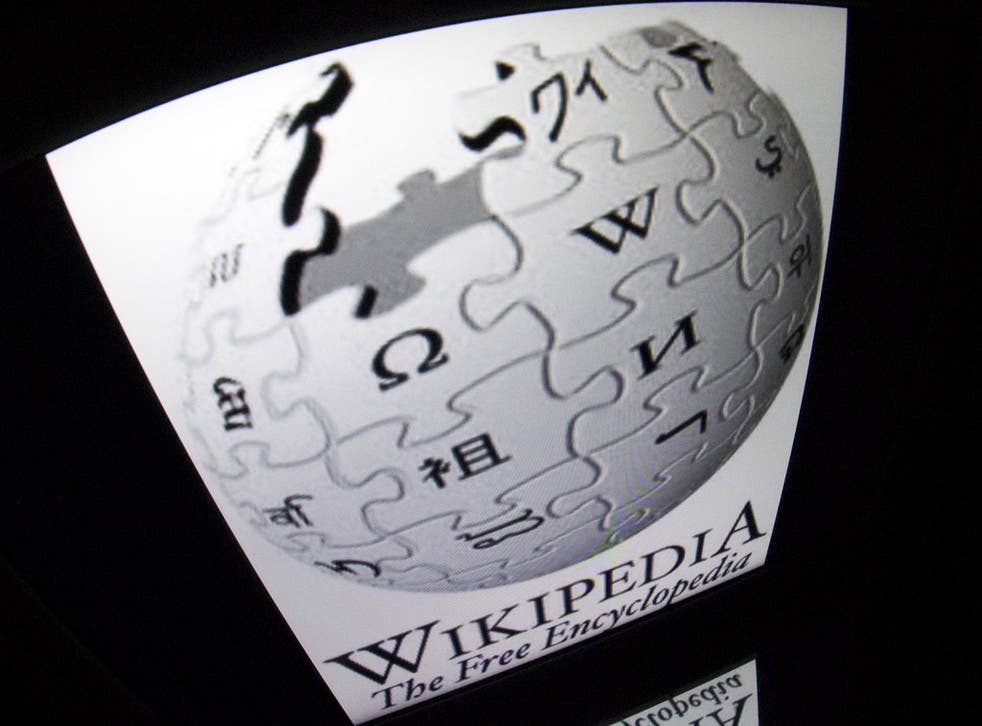 Moscow has threatened to block access to Wikipedia's Russian-language site over an article about Vladimir Putin's invasion of Ukraine.
Amid widespread reports that Russia's war is not going to plan, Moscow further tightened its grip on the information available to its populace on Tuesday and attacked Google and Meta as "foreign instigators of war", after they also clamped down on Kremlin-backed media outlets.
Having ordered independent media outlets last week to remove references to Russia's "assault, invasion, or declaration of war" or face being blocked and fined, the Russian media watchdog – Roskomnadzor – has now issued a similar threat to Wikipedia.
Citing a request from the office of Russia's prosecutor general, the communications regulator issued a notice threatening that Russian telecommunications companies could block access to Wikipedia over an article it said violated the law, titled: "Russian invasion of Ukraine (2022)."
In its complaint, the regulator pointed to references on the Wikipedia page relating to numerous casualties among the Russian military – and among civilians and children in Ukraine – as well as Russian citizens' panicked attempts to withdraw their money from banks in response to western sanctions.
Ukraine on Wednesday said that more than 2,000 of its civilians have been killed during the first week of the Russian invasion, and claims to have killed nearly 6,000 Russian troops.
It took Moscow until Sunday – the fourth day of Mr Putin's invasion – to acknowledge that "there are dead and wounded" Russian troops. No estimates of the death toll have yet been given by the Kremlin, but it has claimed its losses have been far lower than those of Ukrainian troops.
During Russia's annexation of Crimea in 2014, The New York Times notes that Mr Putin arrested journalists who attempted to report on soldiers' funerals in a bid to bury casualty figures.
Wikimedia Russia confirmed to The Independent on Wednesday that it had received the threat from Moscow's communications regulator, which was published on the former's website.
But its executive director, Stanislav Kozlovskiy, said that so far it was "not very clear" which parts of the article Moscow officials had taken issue with.
The article on Russia's invasion is "written simultaneously by a huge number of people", Mr Kozlovskiy said in an email, adding: "Every minute, day and night, numerous corrections and additions are made to it. Thousands of people with very different views on what is happening very carefully ensure that all the information in the article is as reliable as possible, and is also presented as neutrally as possible.
World news in pictures

Show all 50
"Every edit is checked. All dubious, unverified, contradictory statements from the article are promptly removed. Similarly, emotional assessments, incorrect or ambiguous phrases etc are removed from the article," he told The Independent.
Mr Kozlovskiy added: "Now the entire Wikipedia community is carefully studying this article and double-checking all sources even more carefully. So far, the claims are not very clear. It is possible that the prosecutors looked at some older version of the article."
While the Kremlin has threatened Wikipedia over a number of articles in the past, it is only possible for it to block access to the entire website, as opposed to individual pages.
The regulator did so in 2015, over a page giving information about charas, a hashish type of cannabis – but the decision was later reversed.
Mr Kozlovskiy said: "The basic principle of Wikipedia is that information is deleted only if it is doubtful, unreliable, erroneous, not supported by the source or the source is not authoritative etc. Not by order. The article is now carefully reviewed by the Wikipedia community."
Follow live updates on Russia's war on Ukraine.
Adding that Wikipedia aims "to give people reliable and neutral information about the world", he added: "This principle is observed in all articles."
The wider Wikimedia Foundation pointed The Independent to a statement published on Tuesday, saying it "is actively working with affected communities to identify potential threats to information on Wikimedia projects, and supporting volunteer editors and administrators who serve as a first line of defence against manipulation of facts and knowledge".
It follows a similar warning last week from Roskomnadzor – also citing the prosecutor general's office – that news sites including broadcaster Dozhd, newspaper Novaya Gazeta, and radio station Echo of Moscow would be blocked and fined unless they removed "unreliable socially significant untrue information" about Russia's attack on Ukraine.
And on Tuesday, days after having partially restricted Facebook access, the Russian media regulator reimposed a slowdown of Twitter's loading speed – a measure lifted last May – and accused the company of failing to take down what it said were fake posts about Russia's "special operation".
It came as Google banned the YouTube channels of Russia Today and Sputnik in Europe, with Facebook's owner Meta also announcing that it would restrict access to the pages of the media companies across the EU.
Meanwhile, the French satellite which broadcasts Russia Today in both the UK and EU is to be switched off, meaning it will no longer be available on Sky, culture secretary Nadine Dorries said in a triumphant tweet on Tuesday night – despite foreign secretary Liz Truss having warned that moves against the broadcaster could lead to repercussions against the BBC in Russia.
The Independent has approached Roskomnadzor for comment.
Register for free to continue reading
Registration is a free and easy way to support our truly independent journalism
By registering, you will also enjoy limited access to Premium articles, exclusive newsletters, commenting, and virtual events with our leading journalists
Already have an account? sign in
Register for free to continue reading
Registration is a free and easy way to support our truly independent journalism
By registering, you will also enjoy limited access to Premium articles, exclusive newsletters, commenting, and virtual events with our leading journalists
Already have an account? sign in
Join our new commenting forum
Join thought-provoking conversations, follow other Independent readers and see their replies