In the dark winter ahead, it's important to have light to hand, especially if there's a power cut.
So make sure you have a decent torch to hand. We've tried and tested a range.
From handy, good-value Nimodels to solid, reliable machines with super-bright beams.
One or two have rechargeable batteries but on the whole you'll need to keep a spare pack of AA's (or appropriate) – and don't leave them in the torch endlessly if you don't use it much.

1. Bosch PLI 10.8 LI Baretool: £14.99, tooled-up.com
This uses a big rechargeable battery. The idea is that it's the same battery used on other Bosch power tools so it's ideal if you have a suitable Bosch drill, say. It's chunky but powerful and runs for 11 hours between charges. Battery and charger sold separately.
2. Varta 1W Indestructible LED: £13.60, tesco.com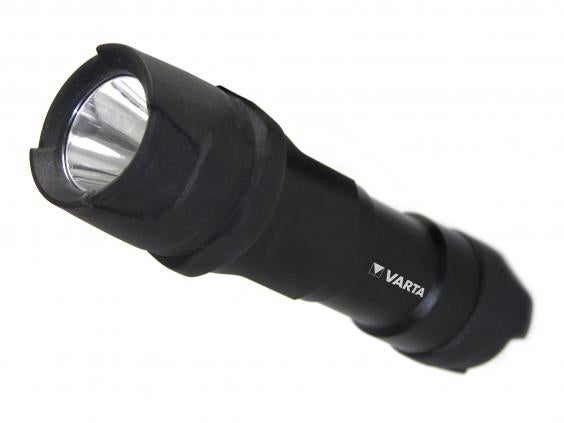 While this may not literally be indestructible – I mean, I didn't chuck it in a nuclear reactor – it's certainly tough. Shockproof and water-resistant, this one is also small enough to keep in a glove compartment or bedside drawer.
3. Ring Essential LED Inspection Lamp: £18, Amazon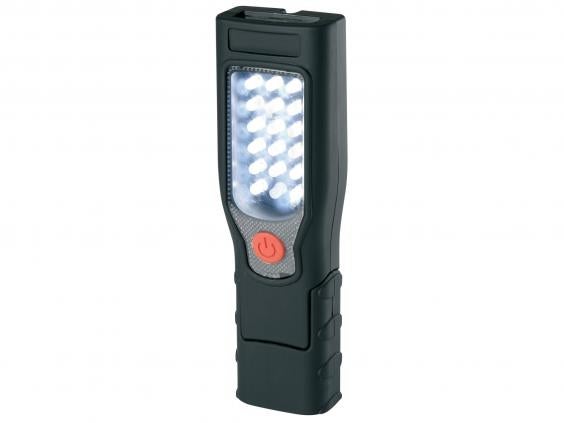 Have a nook or cranny you need to get into? This has a bright wall of lights so you can illuminate the darkest alcove of a cupboard, and a hook and belt clip means it's easy to shine the light where you want. There's a torch function as well and the battery is rechargeable.
4. RAC 2-in-1 LED Torch and Lantern: £9.99, Argos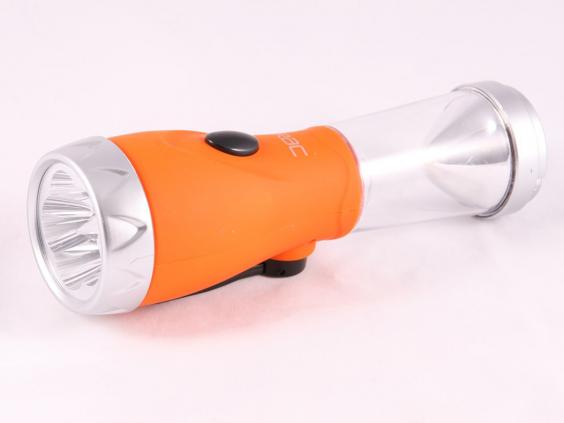 Ideal in a power cut, this doubles as a lantern and is powered by hand-winding. You can also charge it from a car's cigarette-lighter socket with the supplied lead. It can also be used to recharge your mobile phone. Unsurprisingly it's not as bright as others on the list but it's a versatile gadget.
5. Maglite 2D Cell Flashlight: £20.41, amazon.co.uk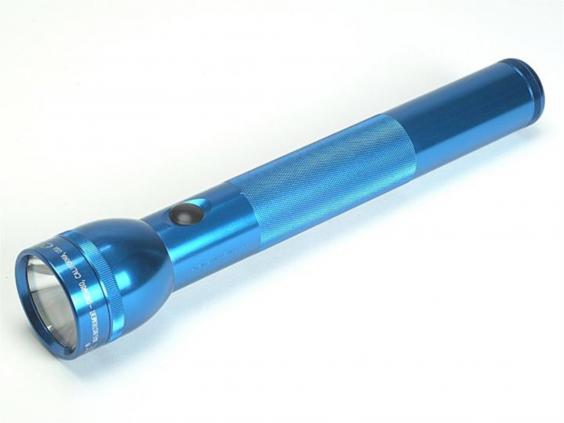 Maglite makes reliable, powerful torches. They come in all sizes and colours, all made of anodised aluminium, which is light, strong and resistant to corrosion. This model has an LED light – conventional bulb versions are available and cost less. The beam is very bright and easily adjustable.
6. Suck UK Wooden Torch: £45, suck.uk.com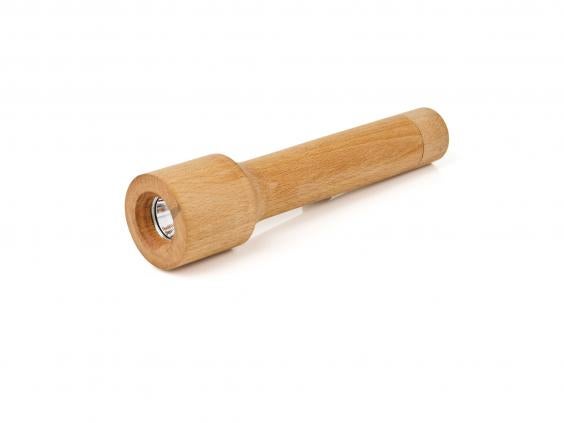 Suck UK makes out-of-theordinary pieces for the home such as this stylish, efficient beech torch. It uses an LED bulb which is bright and effective but it's the casing that's king here, and makes it too handsome to put away in a drawer.
7. Star Wars Lightsaber Torch: £15, Amazon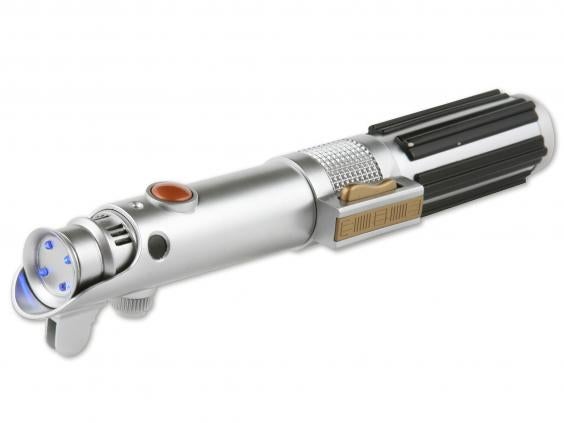 Let's be clear, it doesn't have an actual light blade, but the blue light it emits is reasonably bright. More importantly (for some), it makes lightsaber noises when you turn it on and off. A novelty, but fun.
8. Xtralite Nightlight and Torch LED Motion Sensor: £18, Argos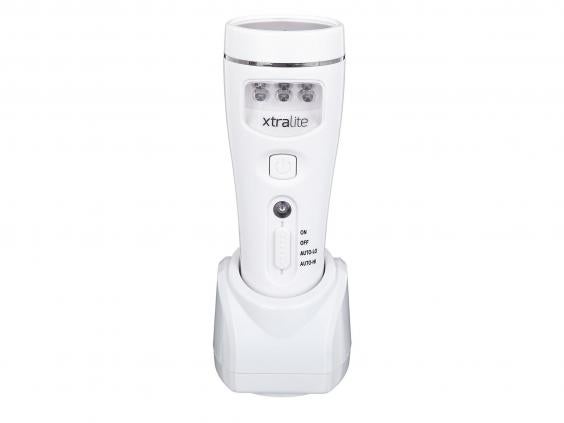 This is a torch you can store in a hallway or bedroom, say, and it stands in its charger, which plugs straight into the wall, so it stays charged. But this is also a night light with a motion sensor so it winks into life when you're a few metres away. Then, if you need a torch just lift it out – bright and strong with five hours' battery life.
9. Duracell Multi Beam MLT-10: £29, Amazon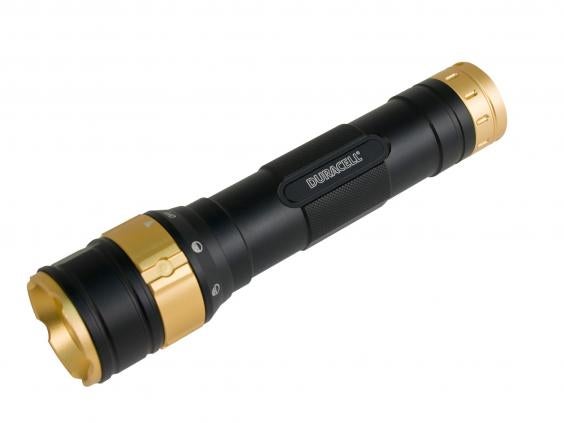 Easily recognisable as a Duracell gadget thanks to the bronze and black styling, this is a solid and powerful torch, with an aluminium casing. It's powered by four AA batteries. The torch has a precise lens that works with the LED bulb to give a white light that's 20 times brighter than standard torches.
10. House of Marbles Monster Torch: £5, johnlewis.com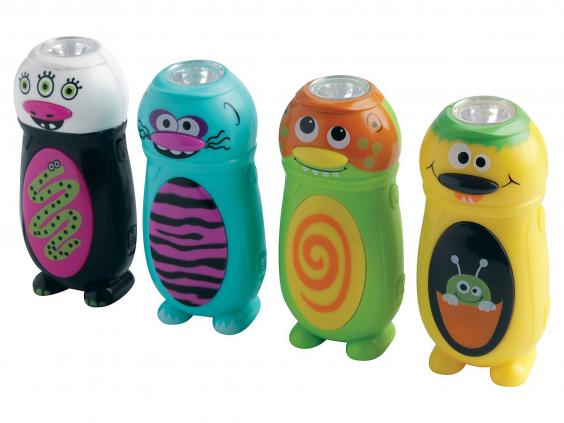 This is a great torch for children who want a handy, friendly light they can turn to when they need one. And it's especially easy to use: squeeze it and light will spill out; a few more squeezes and it'll stay lit. A bargain price, too.
Verdict
If you have the room and the budget, you can't easily beat Maglite's range of torches, with plenty of sizes and specifications to choose from. Similarly pricey and capable is the Duracell torch, and there are a few different models available here, too. Suck UK's torch is the most stylish and works well. Finally, for a balance of power and value, the Varta range is impressive.
IndyBest product reviews are unbiased, independent advice you can trust. On some occasions, we earn revenue if you click the links and buy the products, but we never allow this to bias our coverage. The reviews are compiled through a mix of expert opinion and real-world testing
Reuse content