As the autumn draws in and the evenings get darker, the opportunities - and motivation - to get fit can dwindle. If you don't want to shell out on an extortionate gym membership, these handy gadgets can bring your workout home without breaking the bank.
1. Double-grip medicine ball, from £44.99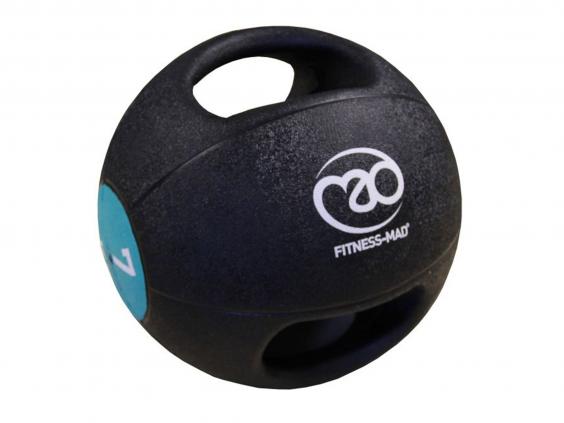 Medicine balls are gym staples nowadays, and work well in home gyms. The double grip helps you to manage heavier weights and increase control for overhead and dynamic lifts.
2. Wahoo! Fitness KICKR, £949.99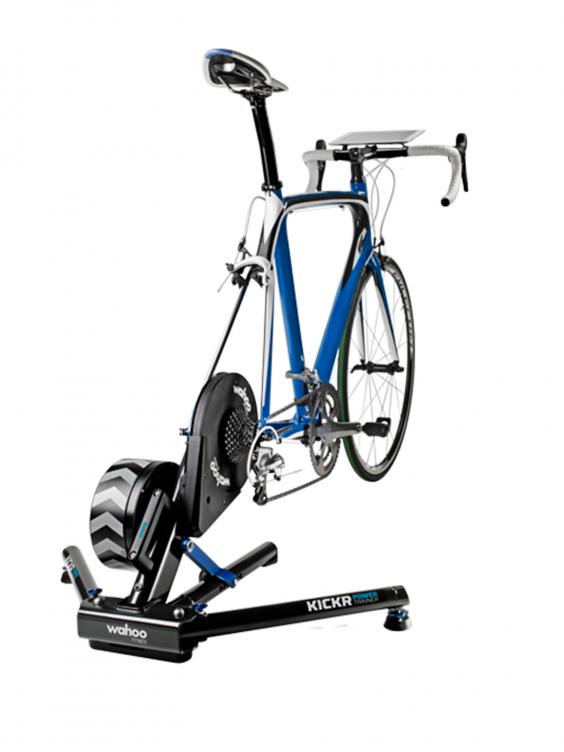 In a perfect world we'd be out in all weathers, but … This is a great way to keep up your  training regime without cluttering up your home. Just replace the back wheel of your bike with the KICKR, and you can sync with smartphones or tablets to monitor progress. 
3. Lonsdale Kettle Bell, from £11.99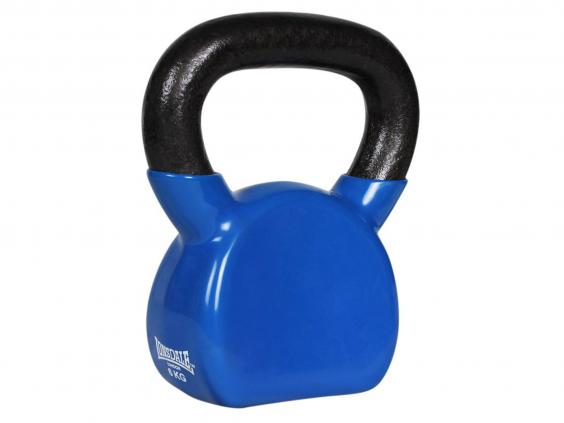 Kettle bells are a great alternative to dumbbells if you want to improve core strength, balance and agility. Swinging movements help to work different muscle groups, and these have comfortable handles and stow away neatly. Available in 3, 6 & 9kg. 
4. Manduka Recycled Foam Roller, £24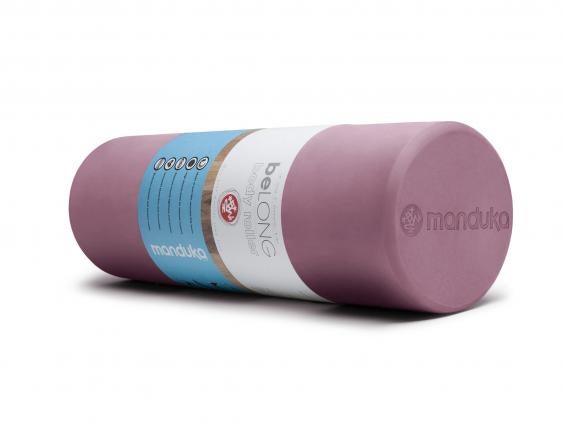 Foam rolling is the cool-down essential after running or weight training, easing muscles and tension, and boosting circulation. Combined with dynamic stretching, it can help prevent injuries. This one is an environmentally friendly alternative to the classic.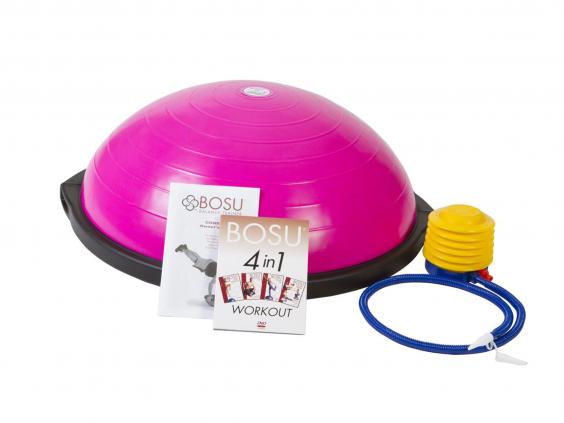 If you only have one fitness gadget, it should be this. It can be used in a variety of ways, either solid-base-down or balanced on its dome, for challenging planks, crunches, press ups, toning and cardio. Comes with a wall chart and DVD too.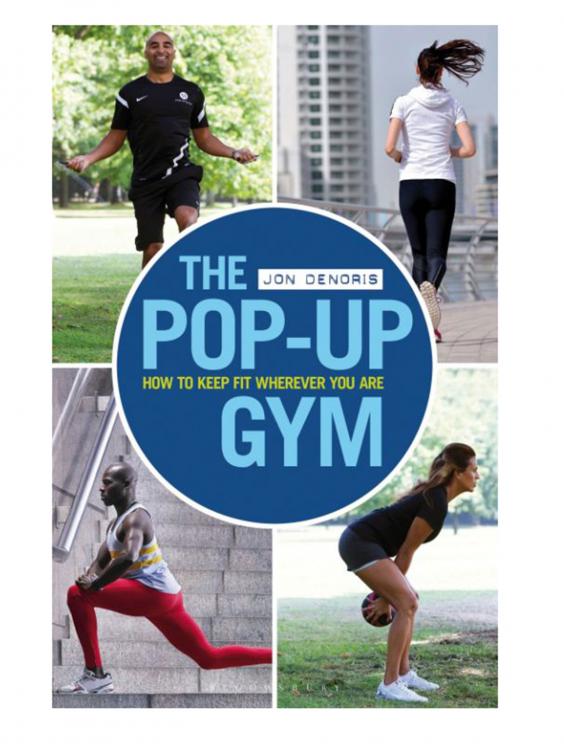 This handy little book helps people make the most of the space they have available in the home, office or park, using home-made weights such as rucksacks and water bottles. 
7. Bodyism Resistance Bands, £34.95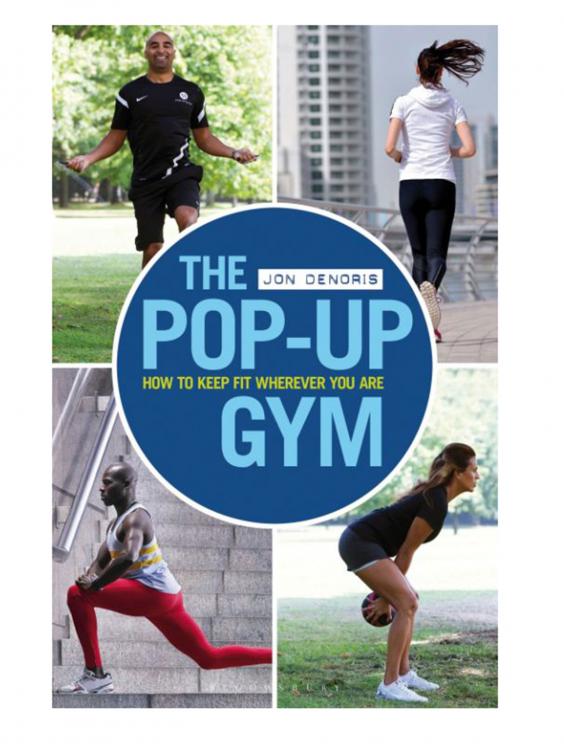 These unassuming bands could be your exercise secret weapon. Used in the right way, they enable you to tone and strengthen with just micro-movements that are far tougher than they actually appear. They are developed by James Duigan, the man who looks after the body of, erm, The Body, Elle Macpherson, so, they must be good.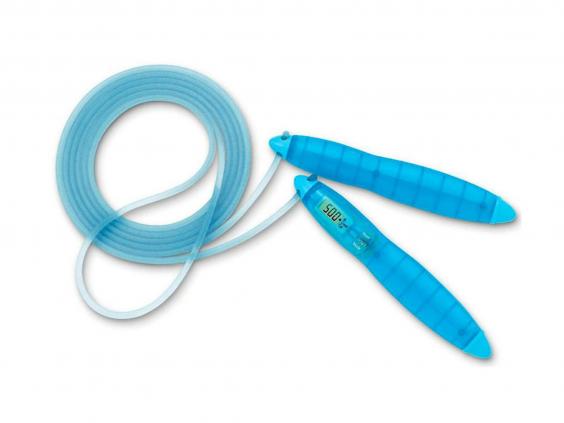 So old-school it's cool again. According to the British Rope Skipping Association, 10 minutes of skipping can have the same health benefits as a 45-minute run, burning up to 700 calories per hour. The Tanita has a calorie and jump counter if you need a tech fix.
9. TRX HOME suspension trainer, £198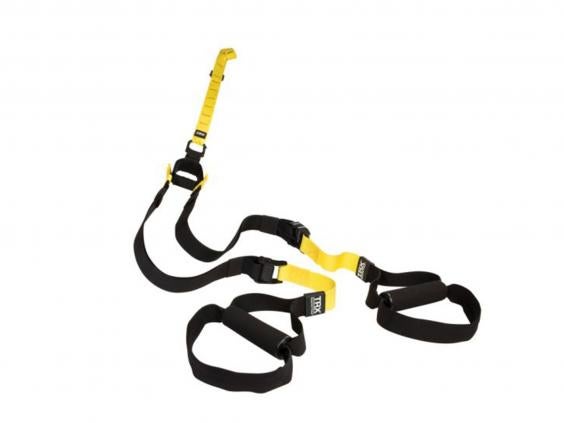 This is one scary-looking piece of kit, but, designed specially for the home, it will transform any space into a multi-functional gym. Suspension training uses resistance and your own body weight across hundreds of exercises for strength, stability and flexibility. Includes workout cards and videos.
10. Torq-King omni trainers, £210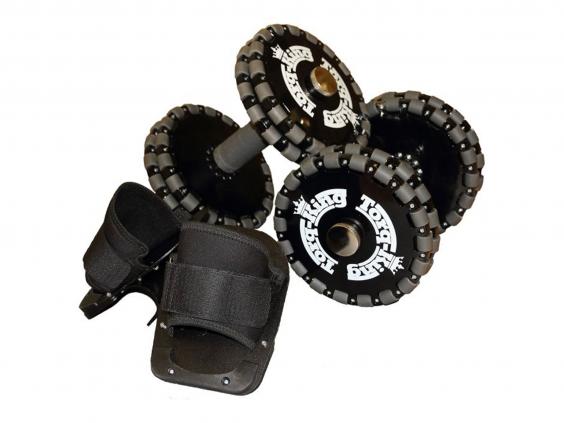 These are not your bog-standard dumbbells. The Torq-King – used by the Manchester United team – is composed of an omni-wheel system meaning a 360-degree range of movement – and a killer workout. It forces your core to engage to help balance and helps to target specific muscle groups. You can adapt exercises to your own strength and fitness levels.
Verdict:
The BOSU is a great all-rounder, especially if your home gym doesn't extend far beyond a Pilates ball. And the Bodyism resistance bands are surprisingly effective. But for serious at-home fitness junkies, it has to be the TRX.
Read More:
10 best proseccos
10 best organic wines
IndyBest product reviews are unbiased, independent advice you can trust. On some occasions, we earn revenue if you click the links and buy the products, but we never allow this to bias our coverage. The reviews are compiled through a mix of expert opinion and real-world testing
Reuse content