The Independent's journalism is supported by our readers. When you purchase through links on our site, we may earn commission.
Black History Month US 2022: 12 best children's books with empowering black characters
Stories shape how kids view themselves and the people around them. Here are our favourites for championing black culture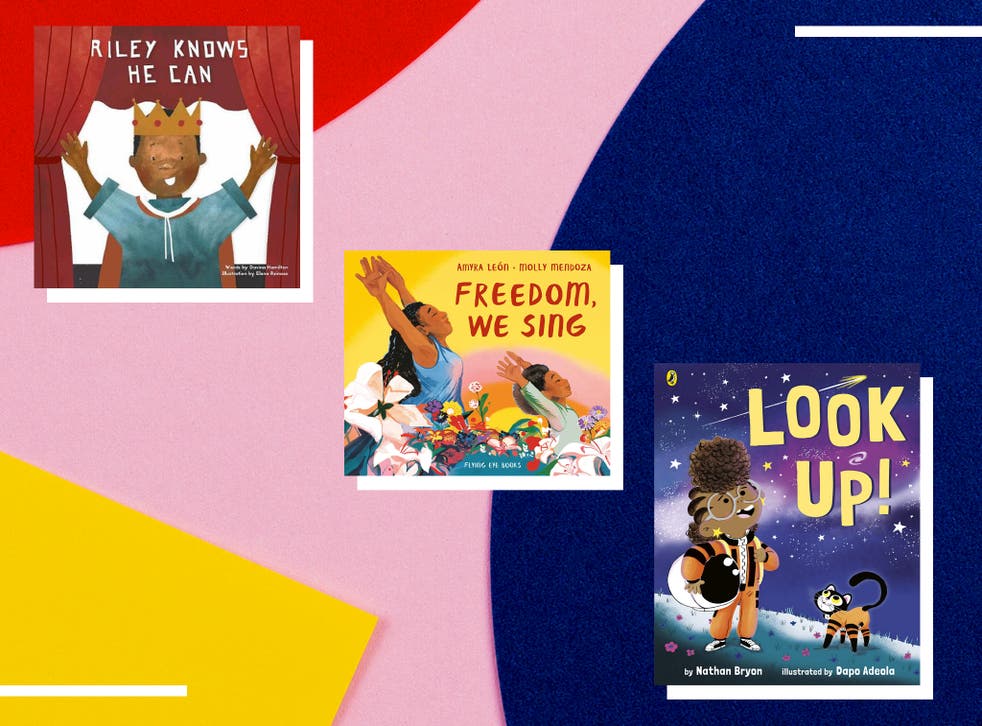 Although there have been programmes put in place to help tackle diversity in the publishing industry, it still remains, for the most part, predominantly white. The norm we see in books influences the way we see the world and this is why it's particularly important for children to see characters that represent themselves.
Illustration books for early years are a key way of doing this and Black History Month helps champion these representations. Falling every October in the UK and every February in the US, the month sets aside a time to honour the history and celebrate the achievements of the Black community.
Sadly, the harsh reality is that, according to a major survey of the UK's publishing workforce, only 11 per cent of people working in the industry identify as ethnic minorities. On top of this, just 10 per cent of the children's books published in the UK in the past four years feature characters of colour. There has only been a growth rate of three per cent in the number of authors and illustrators of colour published in the UK. These figures highlight the severe lack of diversity there is in the publishing industry and how much needs to be done to combat this issue.
This issue has led to many writers within the black community branching out to independently publish their own books, and even creating their own publishing houses. There are also traditional publishing houses who are taking steps to tackle this lack of diversity. Penguin collaborated with race equality organisation, The Runneymede Trust, to launch Lit In Colour which helps schools provide their students with a more diverse range of books and authors. But far more needs to be done to achieve equality in publishing.
A good place to start is to champion existing books which celebrate black characters. Here, we review twelve illustrated children's books written by black authors, with black protagonists. These are stories of empowerment and will encourage young readers to think creatively and independently.
Read more:
The best children's books with empowering black characters for 2022 are:
The verdict: Children's books with empowering Black characters
Whilst all these books are brilliant in their own way, we particularly loved the extravagant adventures of Mally & BoomBoom and The Shape-Shifting Pet. It's particularly fun to read and encourages imagination for your young one and is also a great read for any child, from any background whilst still centering black protagonists and not as minor, or yet, invisible characters which is often the case in the publishing industry.
Voucher codes
For the latest discounts on audiobooks, try the link below:
Unsure what to read next? Take inspiration from the best books by Black authors
Register for free to continue reading
Registration is a free and easy way to support our truly independent journalism
By registering, you will also enjoy limited access to Premium articles, exclusive newsletters, commenting, and virtual events with our leading journalists
Already have an account? sign in
Register for free to continue reading
Registration is a free and easy way to support our truly independent journalism
By registering, you will also enjoy limited access to Premium articles, exclusive newsletters, commenting, and virtual events with our leading journalists
Already have an account? sign in