The Independent's journalism is supported by our readers. When you purchase through links on our site, we may earn commission.
10 best vegetarian cookbooks: Meat-free meals for your recipe repertoire
It's a great time to be a herbivore , and these new releases, packed full of diverse and delicious recipes, prove it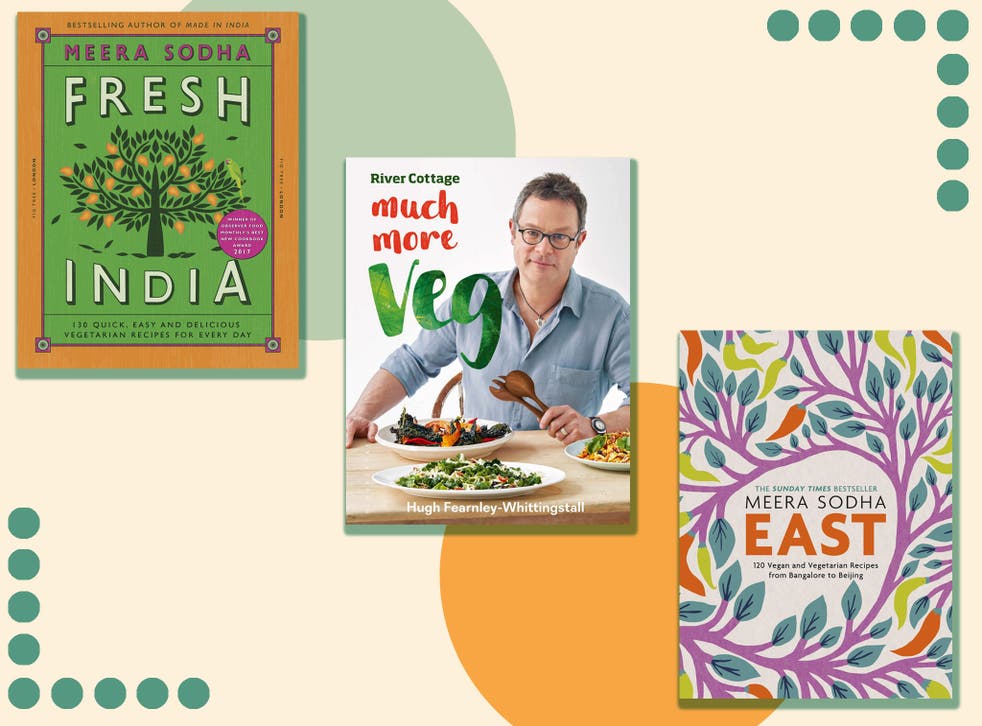 The demand for vegetarian recipes has grown hugely over the past few years.
While many people are shifting to an entirely meat-free diet, loads of us just want to up our intake of health-giving veg and save those steaks for special occasions.
Sustainability and cost are also nudging home cooks towards more fruit and veg-based meals: as we become more aware of the ethical concerns and impact on the planet that meat production throws up, we've come to realise that we can shrink our carbon footprint and our food budget by focusing a little less on animals and more on plants.
We've chosen these books because they all show that leaving out meat or fish doesn't limit how exciting or satisfying meals can be. They're as practical, approachable and intriguing to meat-eaters as they will be to long-time veggies, their pages lined with imaginative, novel recipes.
Easy-to-find ingredients and fuss-free methods reign supreme among these recipe collections, making them really accessible and great for everyday dinners. Get ready to add some new veg-based dishes to your weekly meal rotation.
Read more:
The best vegetarian cookbooks 2022:
The verdict: Vegetarian cookbooks
All of these books bring something different to the vegetarian cooking scene. That said, so packed with novel, attainable recipes and practical knowledge is Anna Jones' One Pot, Pan, Planet that it has to be our best buy. Plus, it's a pretty gorgeous book to look at (meaning it makes a great gift, too). East by Meera Sodha also deserves special mention for its ability to inject some real veg-based excitement into mealtimes, and Genevive Taylor's Charred is the top pick for those who love to cook outdoors – you'll go back to it every time you reach for those firelighters.
Voucher codes
For the latest discounts on books and other entertainment offers, try the links below.
Need more kitchen inspiration ? Try the best gluten-free cookbooks or the best vegan cookbooks to accompany you in the kitchen
Register for free to continue reading
Registration is a free and easy way to support our truly independent journalism
By registering, you will also enjoy limited access to Premium articles, exclusive newsletters, commenting, and virtual events with our leading journalists
Already have an account? sign in