7 best translated books by female authors
From Nobel Prize-winners to bright, emerging talents, these are the works from abroad you need to read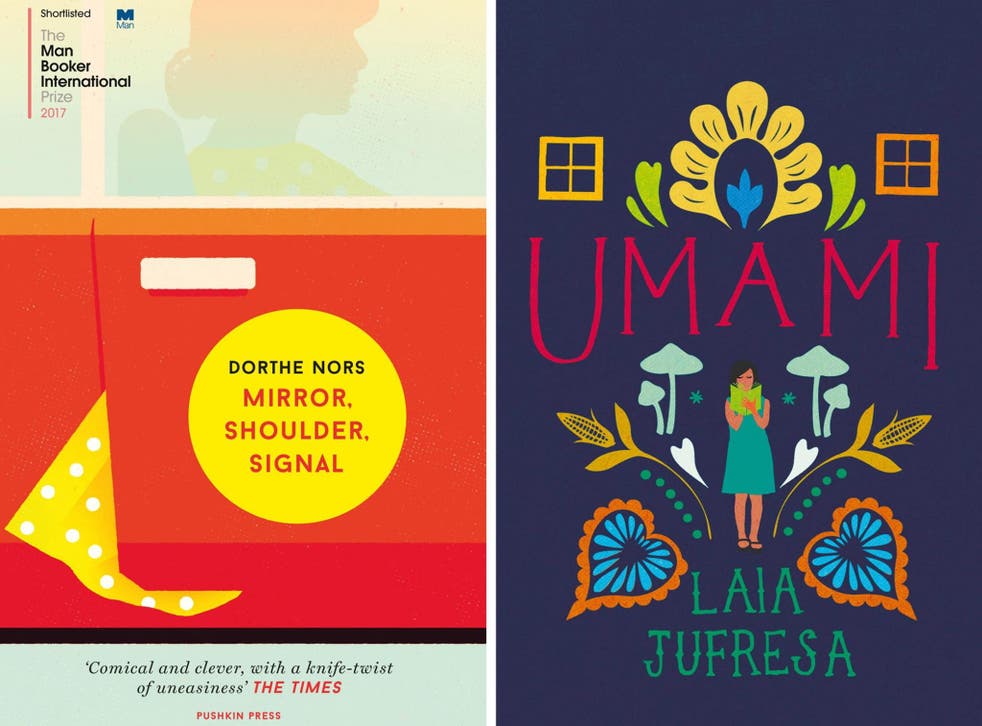 August is Women in Translation Month, a campaign that began three years ago with the purpose of promoting (as you might have guessed) literature written by women and translated into English. Backed by groups like PEN and the Arts Council, the campaign has taken off in the literary community with blogs and bookshops flocking to the cause and helping to advertise some of highlights of recently-translated literature.
As August draws to a close, we gather some of the very best translations of women authors, a sundry mix of books that deal variously with love, war, sex, death, nationhood and driving lessons.
1. The Unwomanly Face of War by Svetlana Alexievich, translated by Richard Pevear and Larissa Volokhonsky: £22.91, Random House
In 2015, Svetlana Alexievich won the Nobel Prize in Literature for her extraordinary body of work, which has dealt variously with the Chernobyl meltdown, the Soviet war in Afghanistan and, as highlighted here, the forgotten women of Russia who helped to repel and demolish the Third Reich. As with her other books, The Unwomanly Face of War is a testimonial work comprising dozens upon dozens of voices, each telling their own stories which ultimately merge to give us a portrait of the so-called "Great Patriotic War" from a female perspective. The result is a tapestry of horrors – tales from the frontline, from besieged Leningrad, from the "bloodlands" of Belarus – and throughout we find Alexievich writing with the same incisive, indignant compassion that earned her that Nobel Prize.
2. This Too Shall Pass by Milena Busquets, translated by Valerie Miles: £9.99, Vintage
Milena Busquets is a Spanish author whose latest work, This Too Shall Pass, deals with the strange interactions between grief and memory. In coping with her mother's death from Parkinson's disease, Blanca, the novel's 40-year old narrator, finds a welcome remedy in sex. Death and sex sit at the centre of this book, and Busquets weaves her story from these two rival mechanisms. Translated into dozens of languages, and with a film adaptation on the way, This Too Shall Pass has caused quite the buzz in the vast literary world beyond the Anglophone, and thanks to Valerie Miles's elegant translation it is now available to English readers, too.
3. Human Acts by Han Kang, translated by Deborah Smith: £8.99, Granta
The Korean author Han Kang won praise and literary fame a few years ago for her book The Vegetarian, a short novel that deals with themes of social isolation and family strife and went on to win the 2016 Man Booker International Prize. In her most recently translated novel, Human Acts, Han tackles markedly more political themes: set in Gwangju, a city in the southernmost regions of the Korean peninsula, she tells the story of the demonstrators and civilians who bravely took up arms against brutal military rule for nine days in 1980. In Human Acts Han, herself a Gwangju native, deftly captures the terror and violence of the time, and the scars it has left on South Korea's young democracy.
4. Fever Dream by Samantha Schweblin, translated by Megan McDowell: £12.99, Oneworld
Samantha Schweblin is an Argentinian author and in her latest novel, Fever Dream, she gives us an unsettling picture of rural Argentina. The novel begins with a voice of a young boy – David – interrogating Amanda, a woman who is feverishly preoccupied with the misty concept of the "rescue distance" (or "distancia de rescate", which is the novel's title in the original Spanish). For Amanda, the "rescue distance" is the amount of time it would take her to save her daughter from some unforeseen catastrophe, and as the plot progresses, bouncing back and forth between David and Amanda, the rescue distance grows ever more pertinent. An eerie novel.
5. Umami by Laia Jufresa, translated by Sophie Hughes: £8.99, Oneworld
Laia Jufresa is a Mexican novelist whose work Umami has won her praise in Mexico and abroad. In the book, Jufresa's characters inhabit a neighbourhood in Mexico City where every house is named after a taste: sweet, bitter, sour, salty and umami. Her characters are all mourning the loss of someone or something, but find in their grief a renewed urge to create. Alf, the landlord who we learn has lost his wife to pancreatic cancer, writes tirelessly; Ana, whose sister had drowned some years before, invests her time into cultivating a beautiful garden. In Umami, themes of loss and grief give way to themes of rebirth, and the translator Sophie Hughes expertly recreates the vivid prose for which Jufresa has been justly praised in her native Mexico.
6. The Crossing: My Journey to the Shattered Heart of Syria by Samar Yazbek, translated by Nashwa Gowanlock and Ruth Ahmedzai Kemp: £8.99, Rider
The Crossing begins at Syria's northern border with Turkey where Samar Yazbek – a Syrian author and journalist who fled Syria in 2011 – braves border patrols and barbed wire to sneak back into her fractured country. A work of memoir and reportage, she deplores and denounces the foreign jihadist occupants of her hometown of Raqqa as zealously as she does the Assad regime (when she uses the word "martyr" in one passage she is quick to clarify that she means it "in a secular sense not a religious sense"). In The Crossing, Yazbek depicts the Syrian Civil War for what it is: not a straightforward clash between government and rebel forces, but a chaotic, fractured, unfathomably violent conflict, where ambitions and allegiances change from village to village.
7. Mirror, Shoulder, Signal by Dorthe Nors, translated by Misha Hoekstra: £10.99, Pushkin Press
Thanks in part to her recently translated novel Mirror, Shoulder, Signal, the Danish author Dorthe Nors has earned the attention of English readers and was even shortlisted for this year's Man Booker International Prize (as well as lauded by titans of contemporary literature like Junot Díaz). Set in Copenhagen, Nors's book follows one Sonja, a middle-aged woman and, incidentally, a translator of Swedish fiction who decides that it's time to learn to drive – a seemingly harmless decision that gives rise to a multitude of anxieties concerning family life, romantic life and modern city life. Mirror, Shoulder, Signal is a perceptive and curiously (darkly, maybe) comic novel about age and womanhood.
The Verdict: Translated books by female authors
The scope, wealth and vividness of Alexievich's The Unwomanly Face of War makes it one of the particularly memorable books on this list. The translators, Richard Pevear and Larissa Volokhonsky, do an excellent job of capturing the distinct voices of the many women whose testimonies converge to make up Alexievich's chronicle of the bloodiest theatre of the bloodiest war in human history. Samar Yazbek, Samantha Schweblin and Han Kang deal with similarly dismal subject matter, but we find relief in Laia Jufresa's Umami and Dorthe Nors's Mirror, Should, Signal – two slightly cheerier, equally well-written novels that add a bit of gaiety to an otherwise sombre list of books.
All listed prices are RRP
IndyBest product reviews are unbiased, independent advice you can trust. On some occasions, we earn revenue if you click the links and buy the products, but we never allow this to bias our coverage. The reviews are compiled through a mix of expert opinion and real-world testing.