The Independent's journalism is supported by our readers. When you purchase through links on our site, we may earn commission.
10 best vegetarian Christmas dinner essentials that will tempt even turkey enthusiasts
From puddings to wellingtons and proper veggie gravy, opt for these alternatives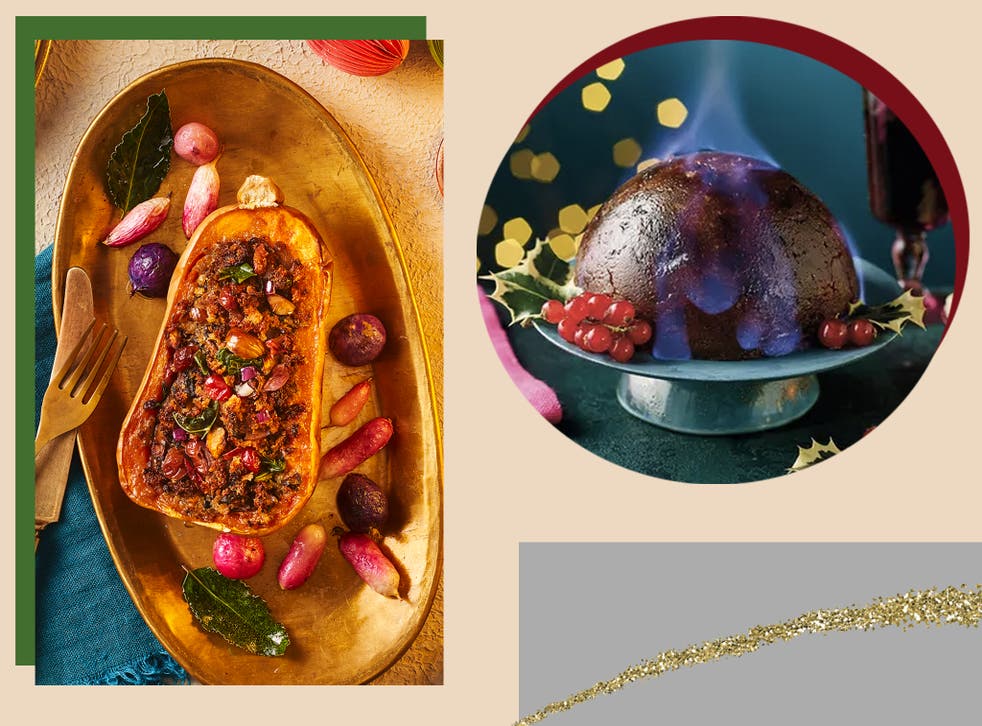 It's Christmas time, there's no need to be afraid – especially if you're about to venture into your first one as a vegetarian. The lights are on, and the shops are full of festive fare for carnivores and herbivores alike.
And with every year, there seems to be more on offer for vegetarians. That might be because supermarkets and food producers have realised how many of us Britons are shunning meat in favour of plant-based alternatives for a whole host of reasons, not least the climate crisis and health.
Indeed, a massive 70 per cent of people in Britain said they would be reducing their meat consumption over the festive season this year, according to a new poll by cheese brand Ilchester. More than half (52 per cent) also said they are likely to follow a plant-based diet this Christmas, compared with 20 per cent last year, and 56 per cent of people said they would be catering for vegetarians and vegans.
To make everyone's life a little easier, we've put together this round-up of the must-try vegetarian Christmas dinner foods that all are sure to enjoy.
How we tested
We found a wide range of the finest Christmas dinner options, including classic main dishes, sides, new launches and even puddings that are suitable for those following a vegetarian diet. We made each according to the instructions and tested them either on their own or as part of a full Christmas dinner.
Read more:
Options were considered by both vegetarians and meat-eaters to see if they could impress all palates. Besides the obvious question of deliciousness, each product was rated on how easy it was to prepare and serve up, and the look and the quality of the ingredients.
The best vegetarian Christmas dinners for 2021 are:
Register for free to continue reading
Registration is a free and easy way to support our truly independent journalism
By registering, you will also enjoy limited access to Premium articles, exclusive newsletters, commenting, and virtual events with our leading journalists
Already have an account? sign in